Keep in mind…
You can also edit student information via the manual upload process with the curriculum import template. Read more about that process here.
How to edit users via quick edit
This guide will provide instructions on how to edit user information through quick edit.
1. From the Dashboard, go to Settings > User Management.
2. Scroll down the webpage and find the student account you want to edit.
3. Click the three-dot ellipsis on the right of their account and select Edit User Details.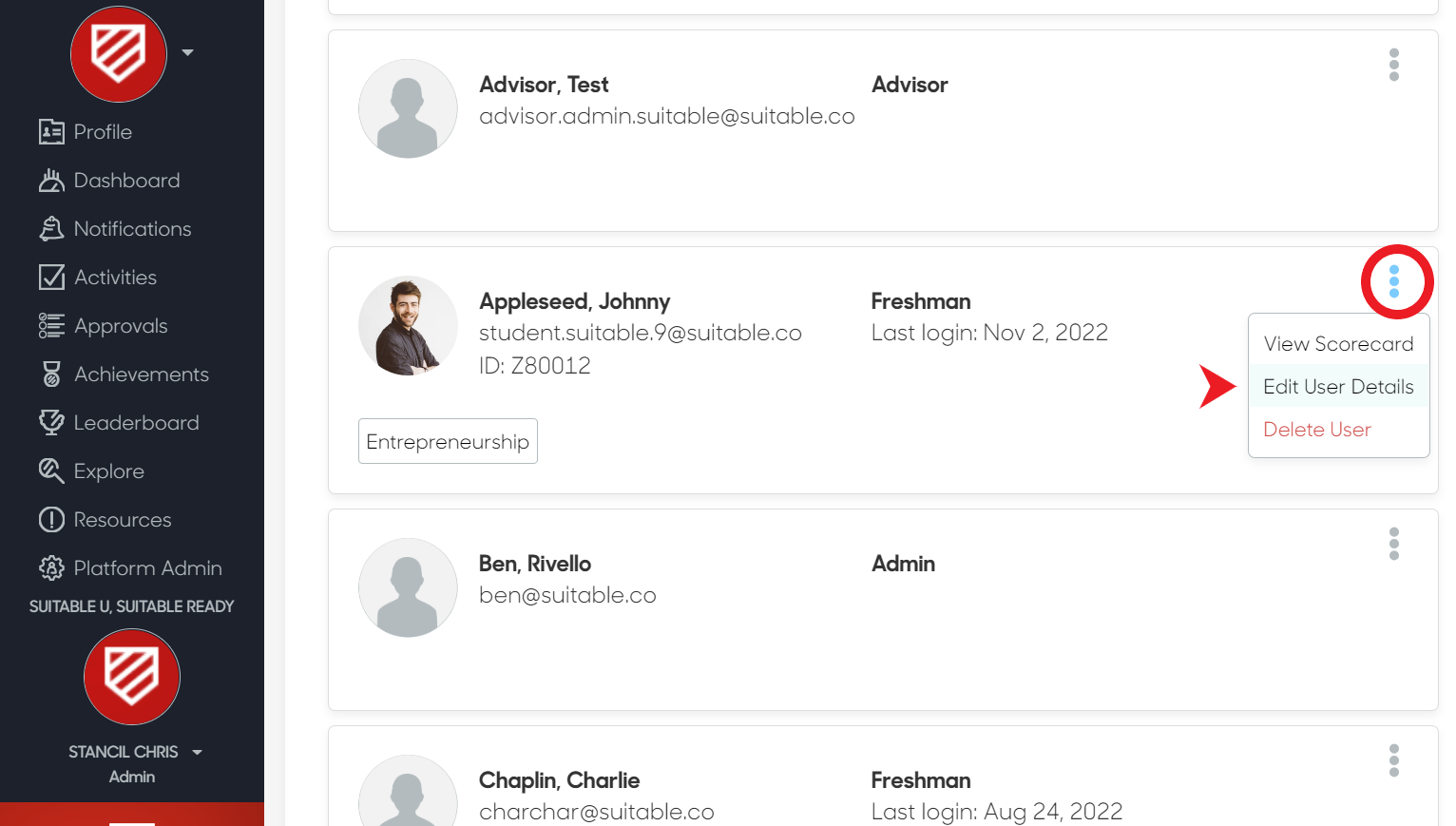 4. Insert your edits into their respective fields.
5. Once entered, scroll down and select Save Edits to complete the process. You're done!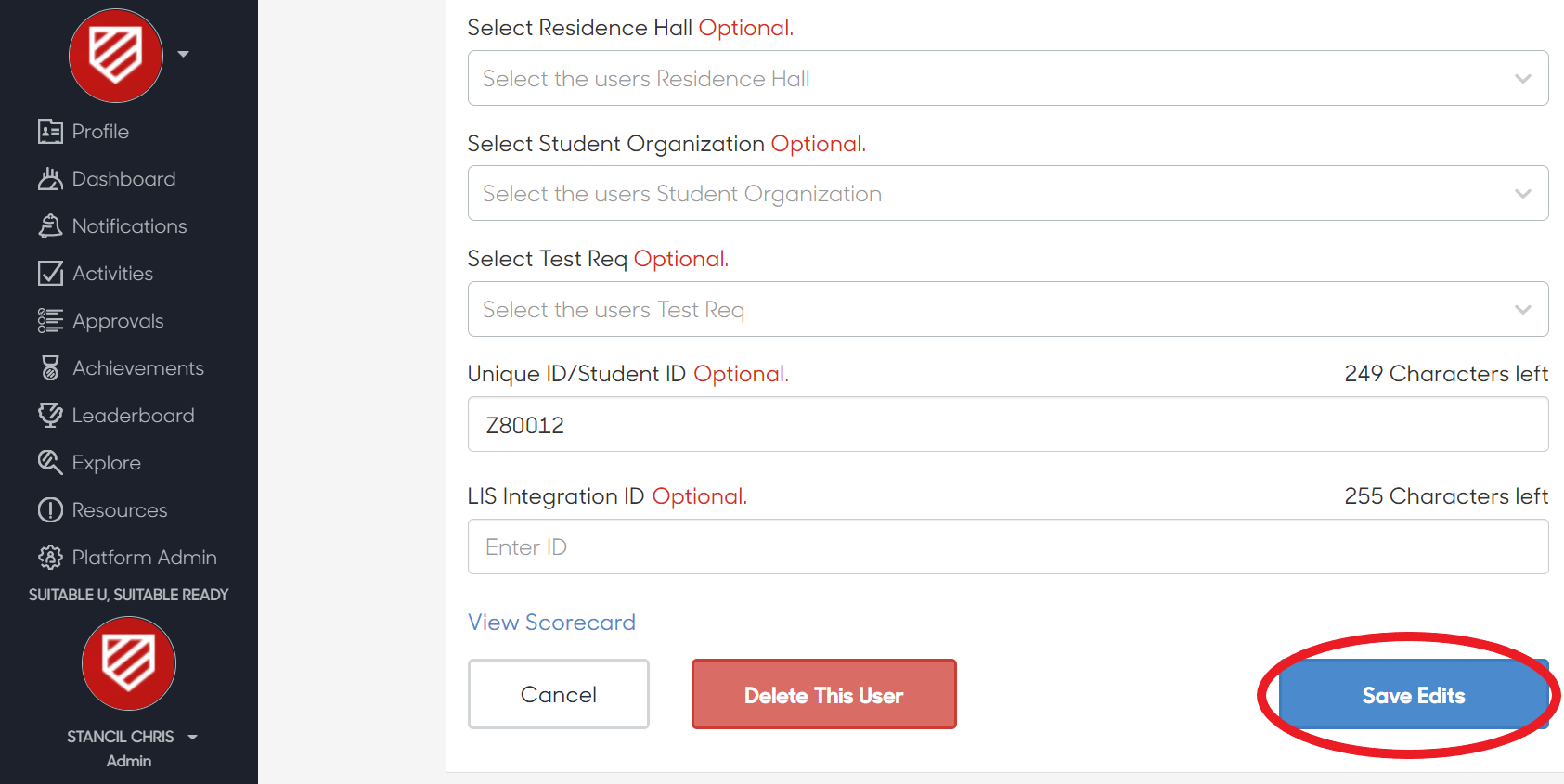 If you have additional questions, chat with us below or send us an email at support@suitable.co.