Keep in mind...
You can only add administrators to your program if you have global admin access.
Adding Administrators to your Program:
1. From the Dashboard, go to your name in the bottom left and click Settings > User Management. Select the blue button, 'import new user'.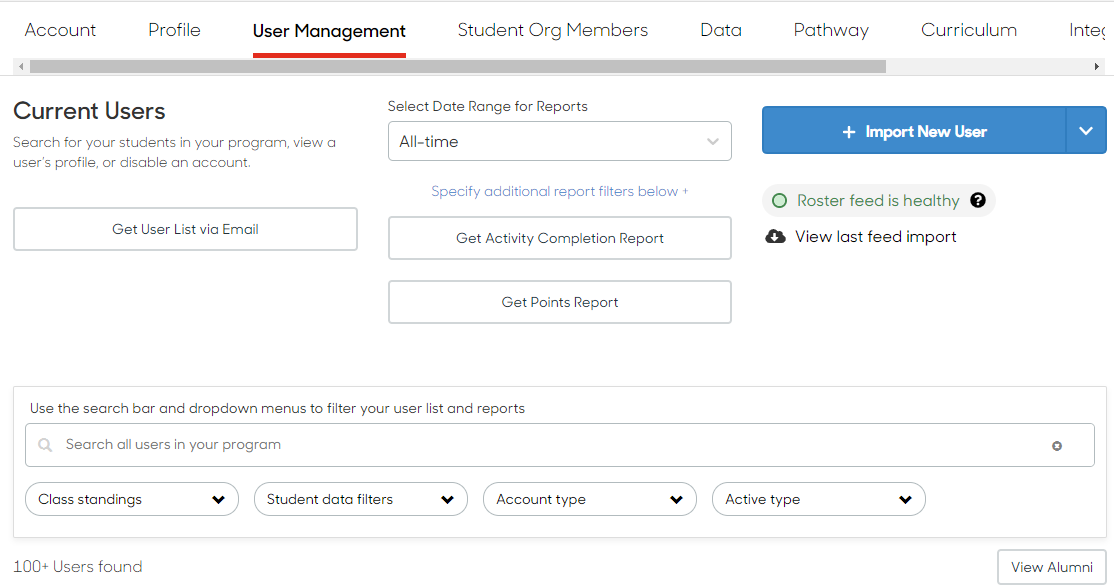 2. The required fields to add users are Username (admin's non-alias email address), First Name, and Last Name, and user role. All other fields are only used if you are adding a student.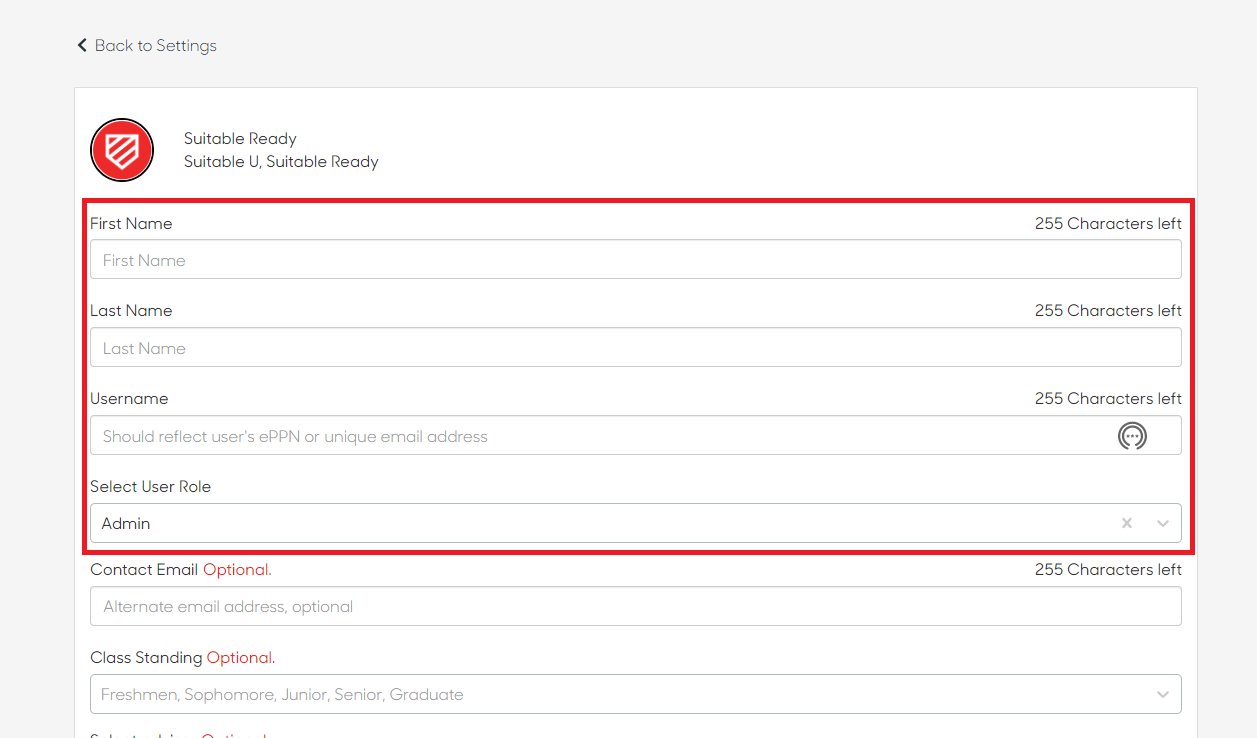 3. Once you have provided the necessary information, you can 'add another user' or select 'add users to roster' to add them to the program.

4. Once they are added you will receive a success message at the top of the app.
If you have additional questions, chat with us below or send us an email at support@suitable.co.