Keep in mind...
There are three different reports you can pull in the User Management tab in Suitable: Roster List, Activity Completions Report, and Points Report. All filtering options apply to these reports.
How to Utilize Filters for Reports
1. Navigate to Settings > User Management. Under Current Users, choose the date range you'd like applied to your reports, as well as specify if any additional filters should be applied.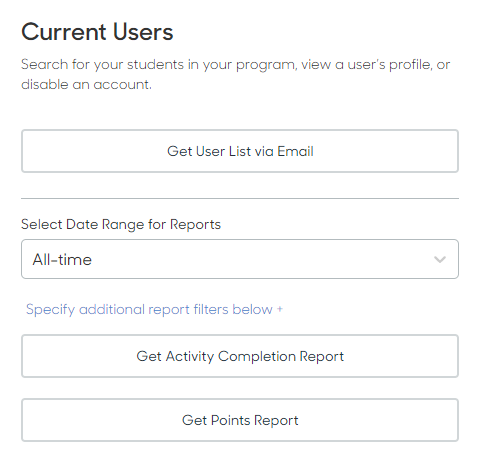 2. When you add additional filters, you'll be brought to the filtering toolbar. Here, you'll see an array of filtering options based on data loaded into your site. Your default filtering options will always be Class standings, Account type, and Active type. You'll also see a quick Alumni sorting button on the right.

3. After applying your filters, choose the report you'd like to pull from the options under Current Users.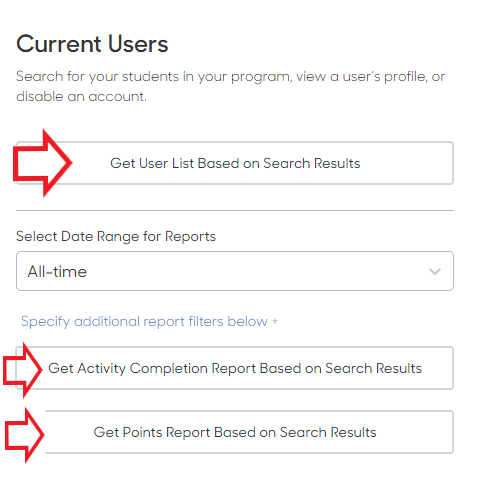 4. Once you've pulled this report, it will be sent to you via email. Look for this email in your Spam or Junk folders!
If you have additional questions, chat with us below or send us an email at support@suitable.co.