Keep in mind...
Whenever a student completes an activity, it will be recorded on that activity's "Completion Report." Regardless of the type of activity (Task, Event, Experience Set, or Point Total), the completion report is pulled in the same way. Completion reports also include a time stamp of precisely when each student completed the activity.
Below are instructions on how to pull activity completion reports:
First, go to the "Activities" tab on the left-side toolbar and find the activity that you would like to report on. Expand the activity details and click "Completion Report." Once you click this, a green message bar should appear above to inform you that your request was successful.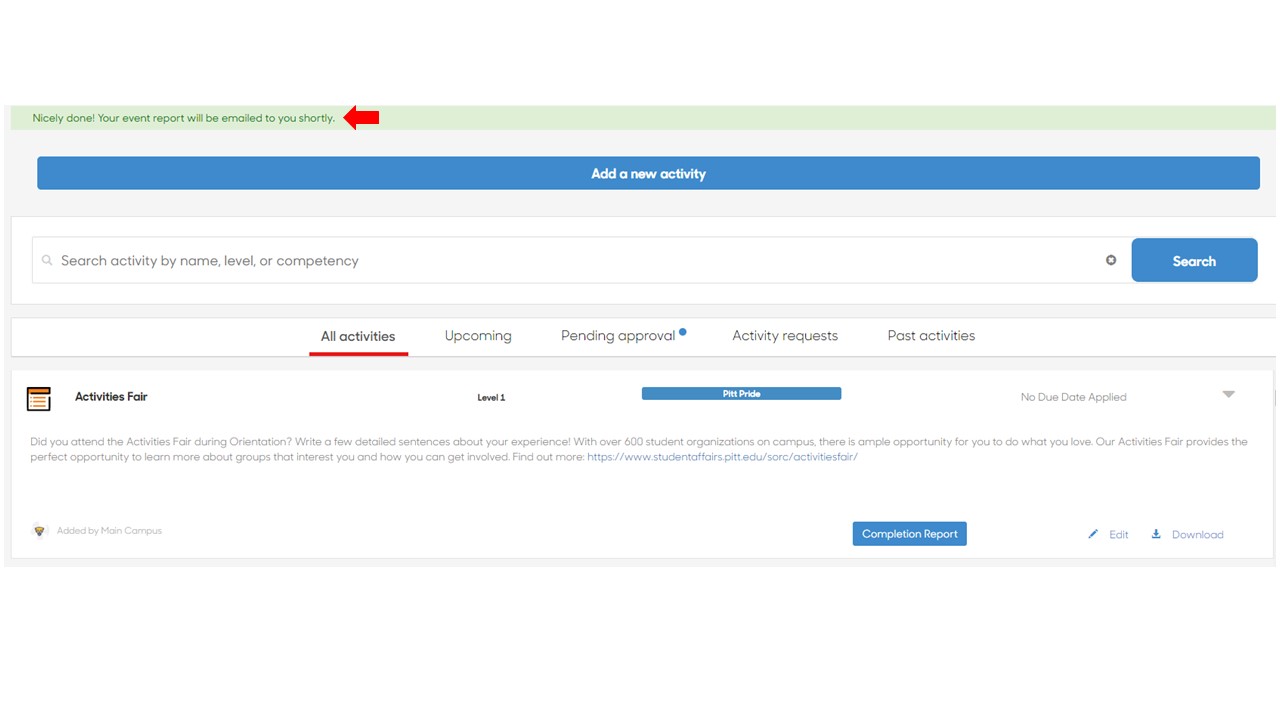 2. Next, check your email inbox. You should see an email that has the event's title in the subject line. Open this email.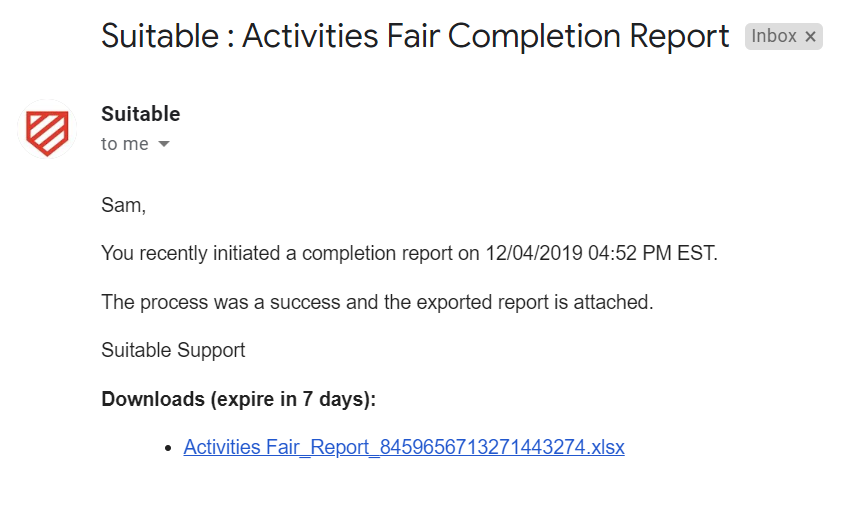 3. Once open, you will see a message documenting when you pulled the report and whether it was successful. The email should also include an attached excel document containing the completion information for each student.
Other reminders!
These completion reports can also be pulled for "Event," "Experience set," and "Point Total" activities. If you have any questions or issues, please reply directly to the report's email or reach out to support@suitable.co.