Keep in mind...
If you are utilizing one of our calendar synchronization integrations to automatically add and update events in Suitable, then any new event or changes to existing events that you make on the calendar will occur every night at midnight. Therefore, if you need to change details about an event the day of, you must do it on Suitable. Otherwise, you risk not having your update(s) reach students in time. If you are not using our calendar sync tool, and are simply adding and managing the events into Suitable on your own, then this guide will also help you.
Below are instructions on how to edit event details in Suitable:
1. First, go to the Activities tab on the left-side toolbar and find the event that you would like to edit, then click Edit.
2. Then, click Advanced Edit and navigate to the Date section of the activity wizard. In addition to changing the event date, you will be able to edit the starting time and location.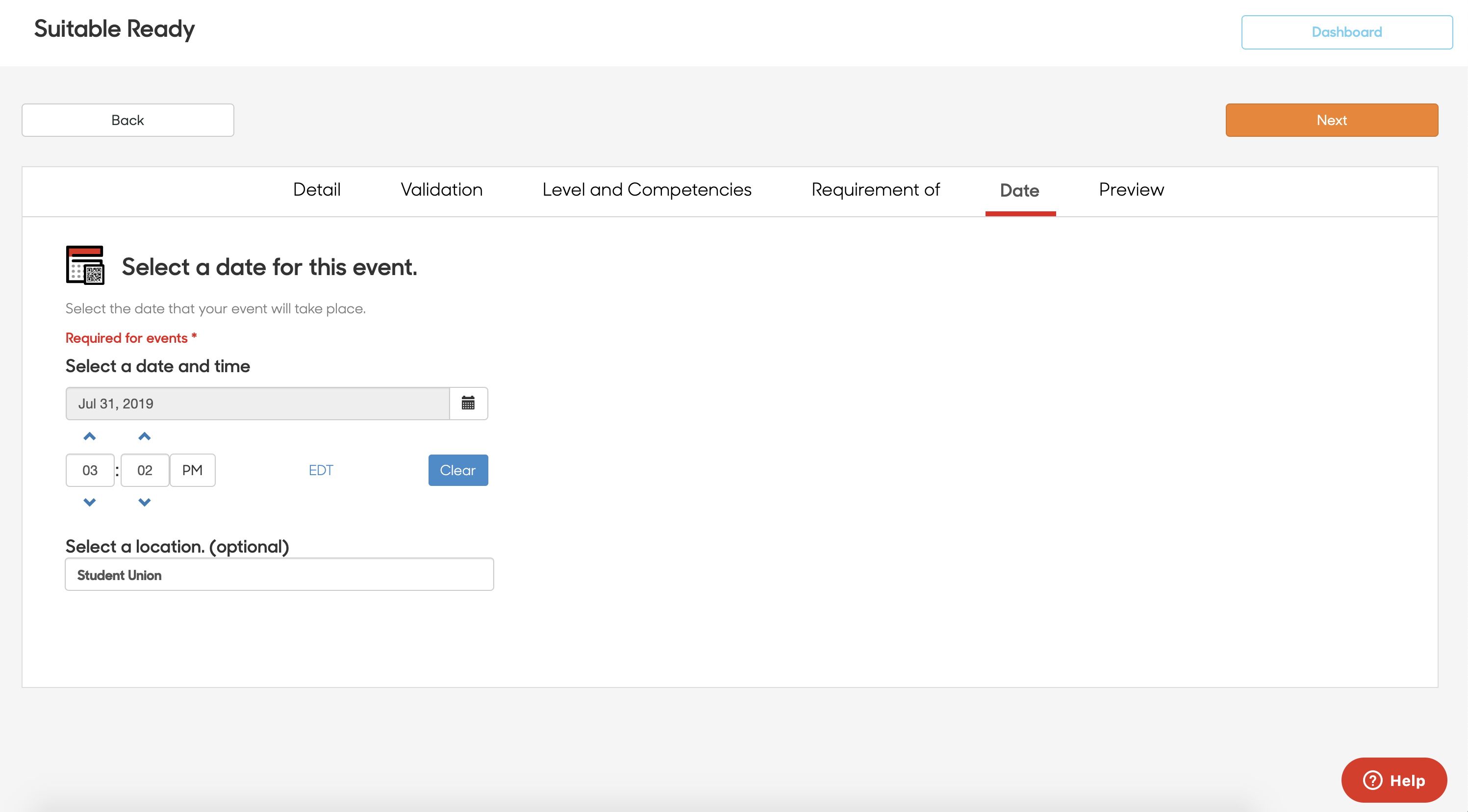 3. Once you have entered the updated event information you can navigate to the Preview tab to review and save your changes.