Keep in mind...
Clustering activities together is a terrific way to communicate all of the activities necessary for completion, in a clear and concise way. These clusters are more formally defined as Experience Sets. An Experience Set is an activity that is completed once a subset of other activities are completed first. Examples include: Workshop series, capstone requirements, or mandatory surveys or forms that need to be filled out.
Below are instructions on how to create an Experience Set:
1. First, make sure that all of the Events or Tasks that you would like to cluster have been uploaded onto Suitable. You can verify this by searching for them via the Activities tab in the left-side toolbar.

2. Once all of the activities that you would like to cluster are in Suitable, navigate to the Activities tab on the left-side toolbar and select Add a new activity near the top of the page.

3. Select Experience set as the activity type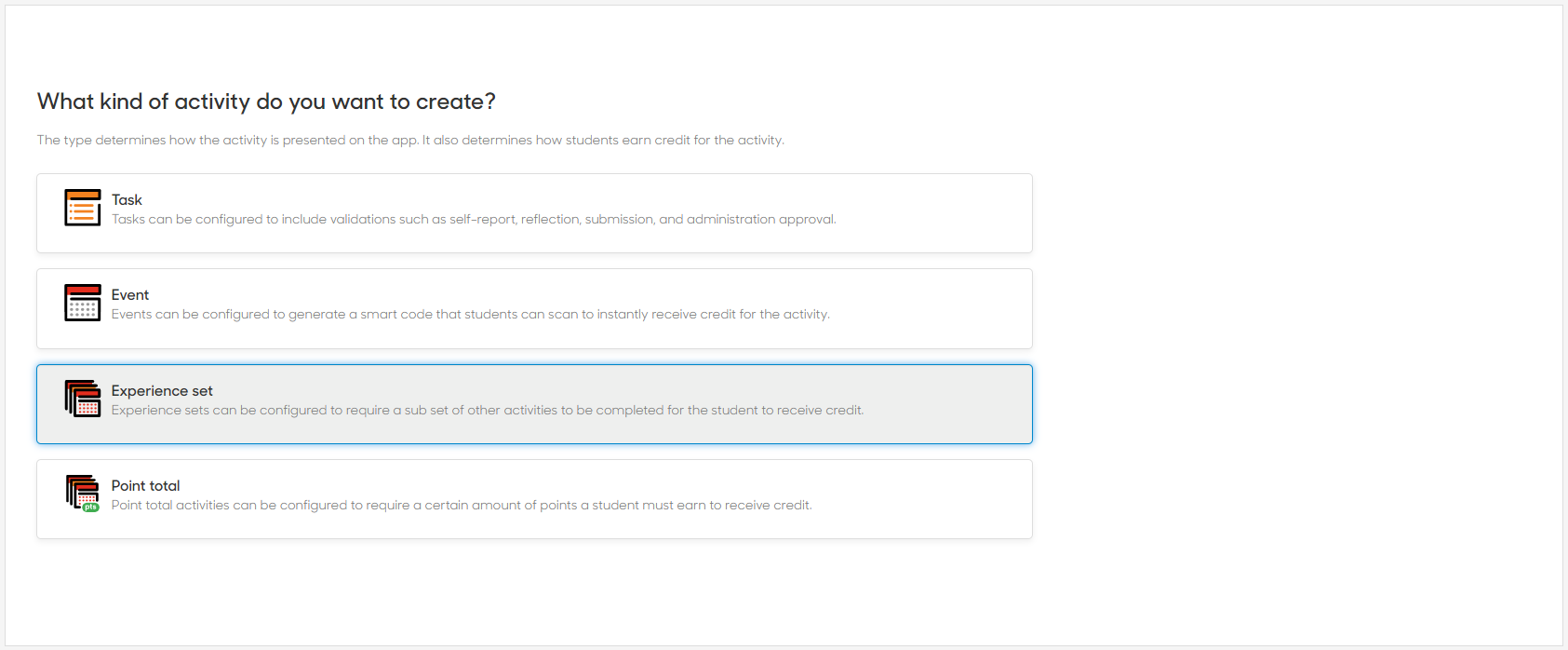 4. In the Requirements tab you'll notice three different sections:
Activities is a searchable list that contains all of the eligible activities you can add as requirements of the Experience set. Please note that this list does not contain past activities (Tasks/Events that have a passed due date).
Requirements are all the activities you have selected as a requirement. All requirements must be completed in order to earn credit for the Experience set.
Options are all the activities you have selected as options. If you are selecting options, you must indicate how many of these options must be completed to earn credit for the Experience set.
You do not have to select both requirements and options. An Experience set can have options, requirements, or a combination of both. In the example below, we have an experience with 2 requirements that must be completed and 3 options with 1 option required to be completed. A student will earn credit for this experience set once they complete both requirements and at least one option.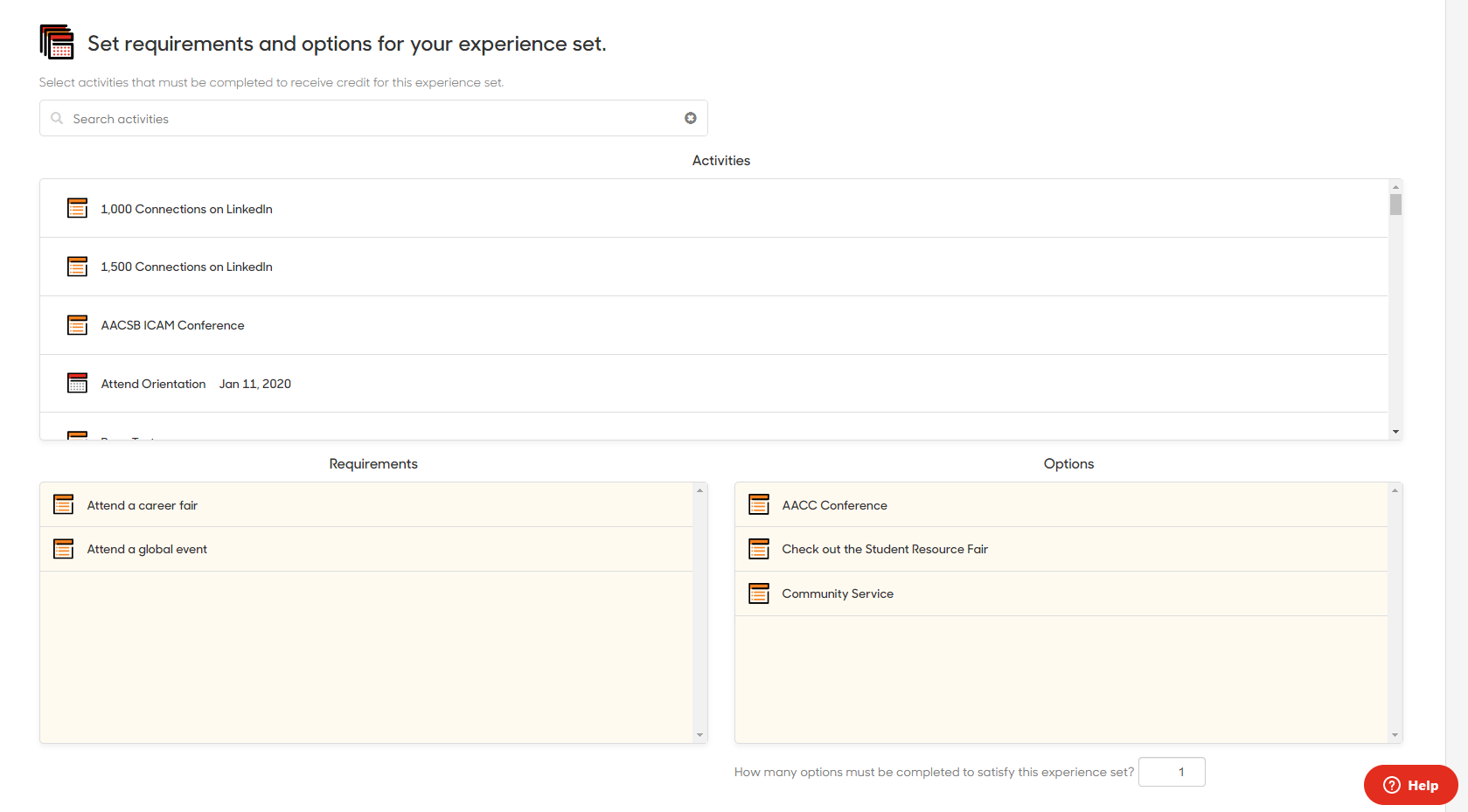 6. Once you have set your Experience set's requirements, fill in the rest of the activity wizard and approve. Refresh your browser and then go back to your Activities tab and search for the Experience set. You should see a View Requirements button displayed. By clicking this button, you will see all of the activities you have added (as required and/or optional) to this Experience set.

Other reminders!
If there is anything you are unsure about, or simply have questions about something, feel free to chat with us below or send us an email at support@suitable.co - we are happy to answer any questions you may have!