Keep in mind...
Reflections are a great way for students to affirm what they learned as a result of their participation and completion of a specific experience. They help students think through the value of their participation and practice articulating it in the same context. After a reflection is completed, it's included on the student's scorecard. Reflections also provide admins and advisors qualitative feedback on what students are learning through their programs.
How to add a reflection requirement:
1. Navigate to the Activities tab on the left-side toolbar and find the Task you want to add a written reflection requirement to. Click the three dots in the top right corner of the activity and select Edit Activity.

2. Continue to the Validation section of the wizard. To add a reflection requirement, toggle require a written reflection to Yes. Toggle require administrator approval to Yes if you want to approve a reflection before credit is awarded. Once finished, navigate to the Preview tab and save.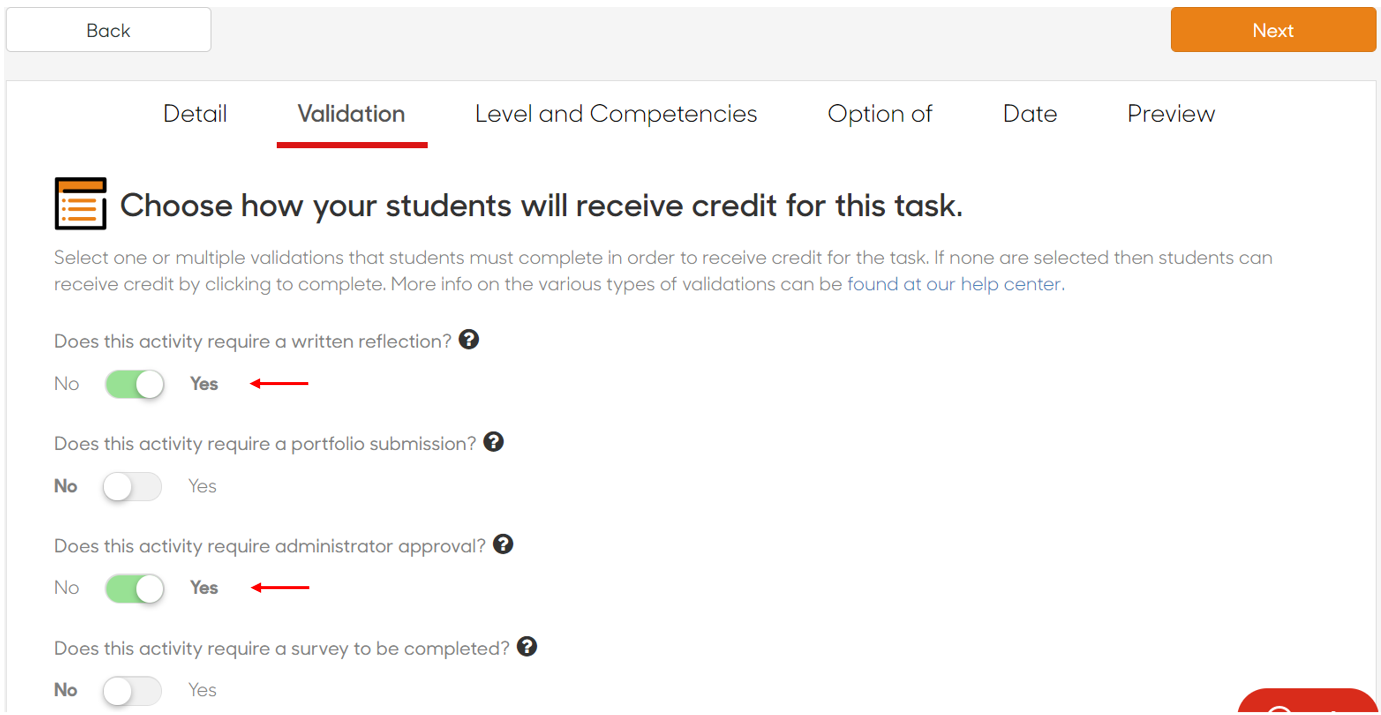 If you have additional questions, chat with us below or send us an email at support@suitable.co.