Keep in mind...
Experience Set Activities require a subset of activities to be satisfied for completion.
If a Global Workshop Series required you to attend 3 global workshops to earn points for that activity, it would be considered an Experience Set. Each individual global workshop would be considered a sub-activity that needs to be satisfied.
To remove an Experience Set Activity:
1. Navigate to the Completed section of the Activities tab and find the Experience Set Activity you wish to remove. Click the experience set.

2. Within this page of requirements, you can remove any sub-activities that do not belong. Remove the sub-activity by clicking the activity.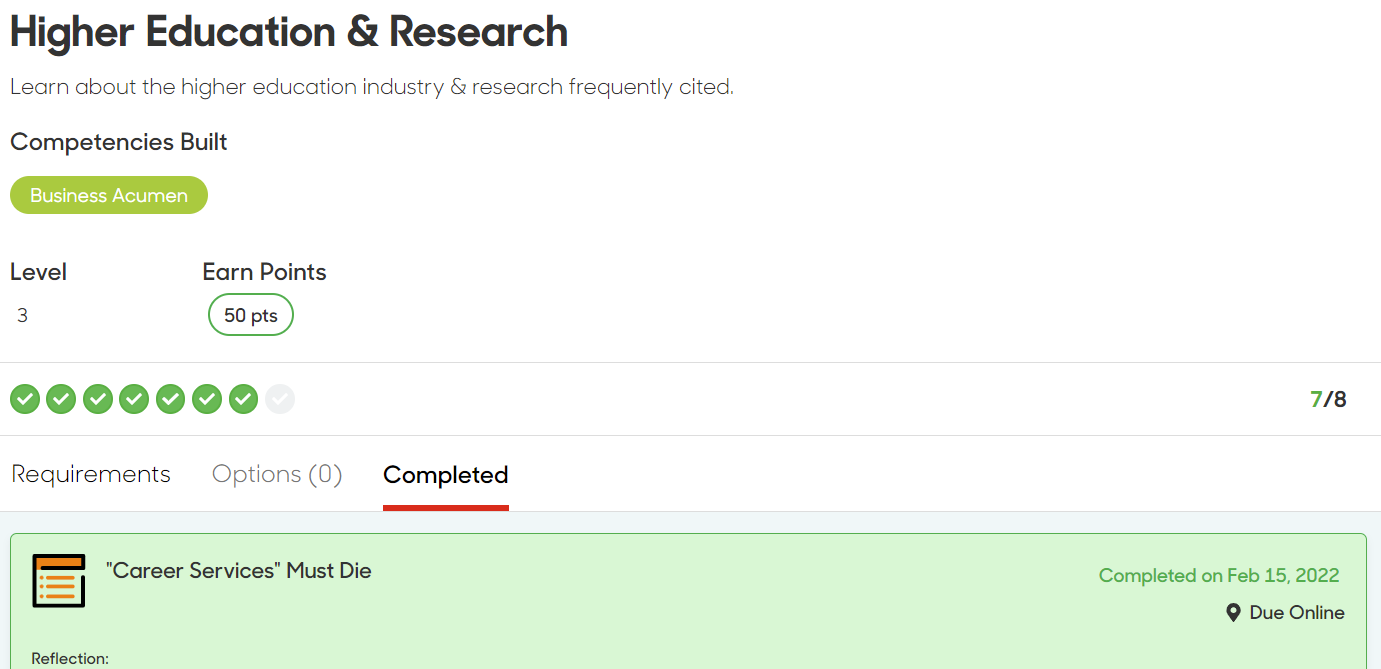 4. Click "uncomplete and revoke your points".

3. A message will pop up asking you to confirm whether you want to uncomplete the activity. Click Ok to confirm or Cancel to exit. If you selected Ok, a second message will pop up informing you that you will lose progress on the Experience Set Activity's requirements. This will remove the Experience Set Activity from your Scorecard. To confirm, select Yes, I'm sure.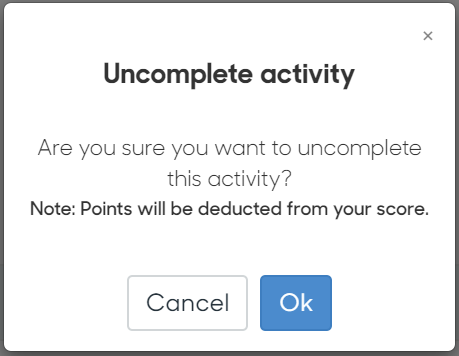 To learn more these activities, please refer to our article on Experience Set Activities.