Keep in mind...
We accept all major file types: Video, Word docs, Excel spreadsheets, PDFs, PowerPoint slideshows, pictures, etc.
Below is information on adding and managing Task submissions:
Web app
1. To complete an activity that requires a submission, log in to the web app and go to the Activities tab on the left-side toolbar to find the activity that you would like to complete.

2. Click the circle to the left of the activity's name to complete the activity. A box will appear, allowing you to attach the submission. Once you attach the file, make sure to wait until the preview updates. Once the picture appears on the screen, click Add to my portfolio.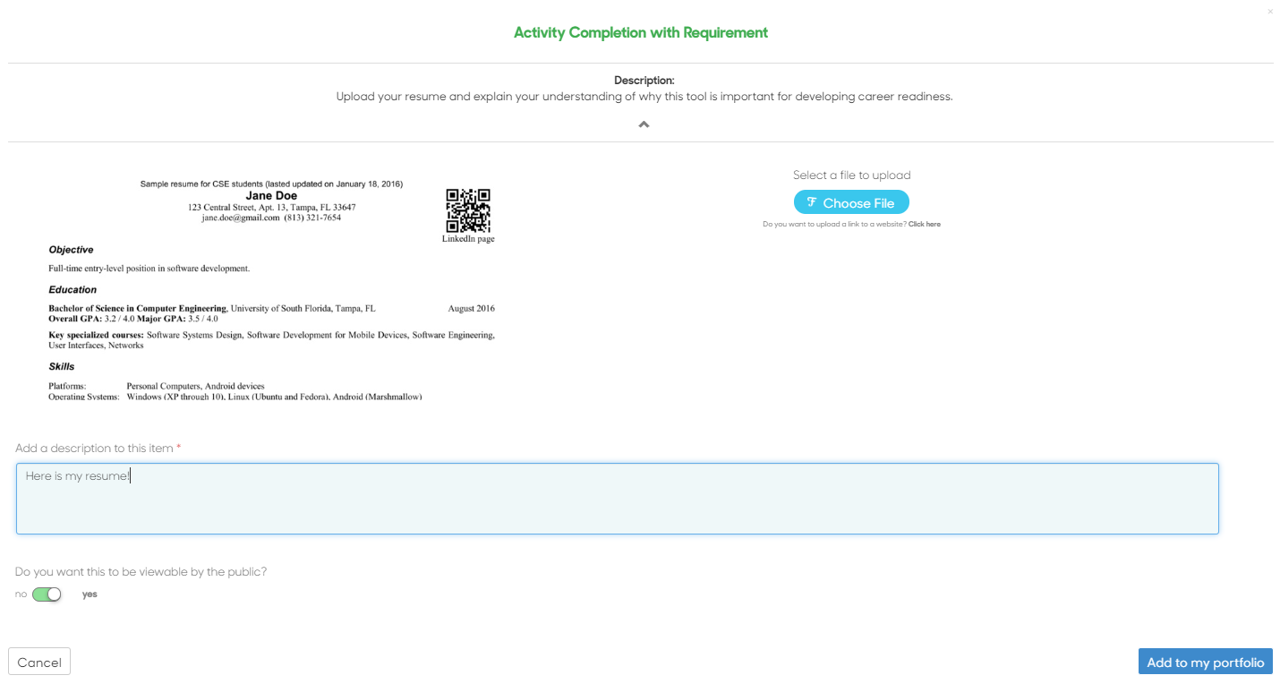 3. To view all of your submissions, visit your Scorecard on the web app. You will see a section for Portfolio - this is where all of your submissions will be.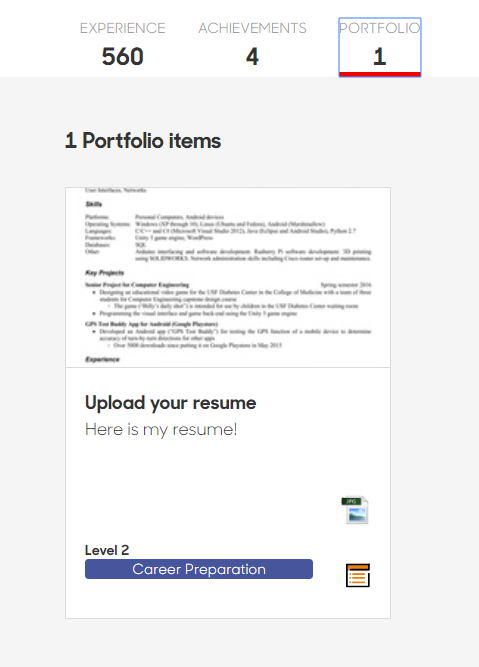 4. To manage your submissions, go to the Portfolio tab on the left-side toolbar. Here you can manage all of your submissions. When you hover over a portfolio item, you will see options for delete

, edit
, and download

.
5. In the Edit window, you can change out the portfolio item, title, and description. Additionally, you can update the privacy settings for that particular item. Toggle the slider depending on whether or not you would like the portfolio item to be viewable by the public.
6. Once you have previewed your edits, make sure to press the

button!
If you are interested in adding additional documents, you can add them as Independent Work to your portfolio. View this article for Adding Independent Work to your Portfolio.
Mobile app
1. Once you log in on the mobile app, navigate to the Activities page.

2. Here you can search for your submission activity in the Submission category or in any of the other tabs in the dropdown.
3. Click on the activity, then add a description and upload the submission. For further instructions on how to upload a document through the mobile app, please visit Uploading a file from the mobile app.
4. Then click Complete and claim your points.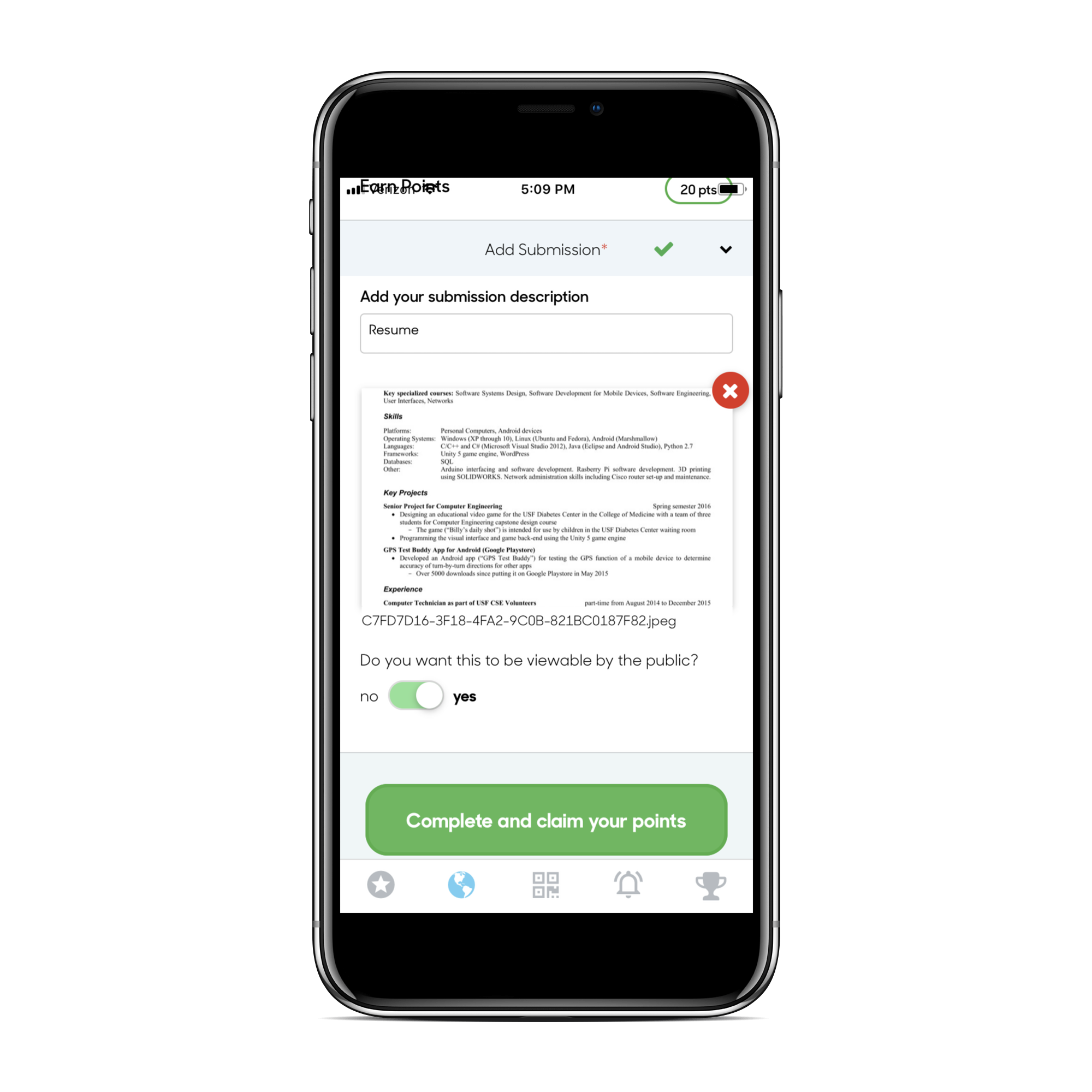 5. You can only view your completed submissions on the web app.
Other reminders!
If there is anything you are unsure about, or simply have questions about something, feel free to chat with us below or send us an email at support@suitable.co - we are happy to answer any questions you may have!