Keep in mind...
In order to check in and record your Event attendance, you will need to scan the appropriate QR code provided at the Events you attend. In order to scan these QR codes, you will need our mobile app. Downloading our mobile app is free and available in the app store for both iOS and Android.
Below is information on how to check in to Events:
If you already have the app, make sure that you have the most updated version. If you do not, search Suitable in the app store and download it for free.
Then open the app and enter your university email. If you have never logged in through the mobile app before and need help logging in, please review our article on signing into the mobile app.
Swipe right on an Event to open up your camera and scan QR to complete.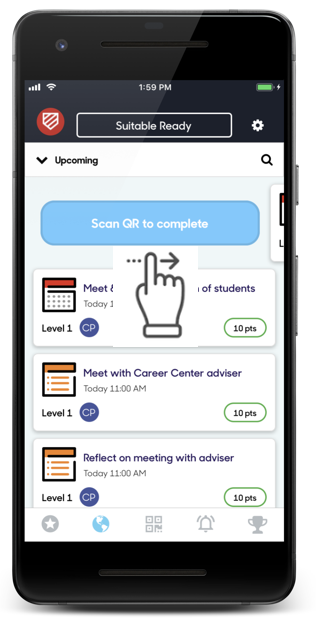 Then, all you have to do is aim the scanner at the QR code you need to scan. You will know that you are successful when you see an Activity Completed message pop up.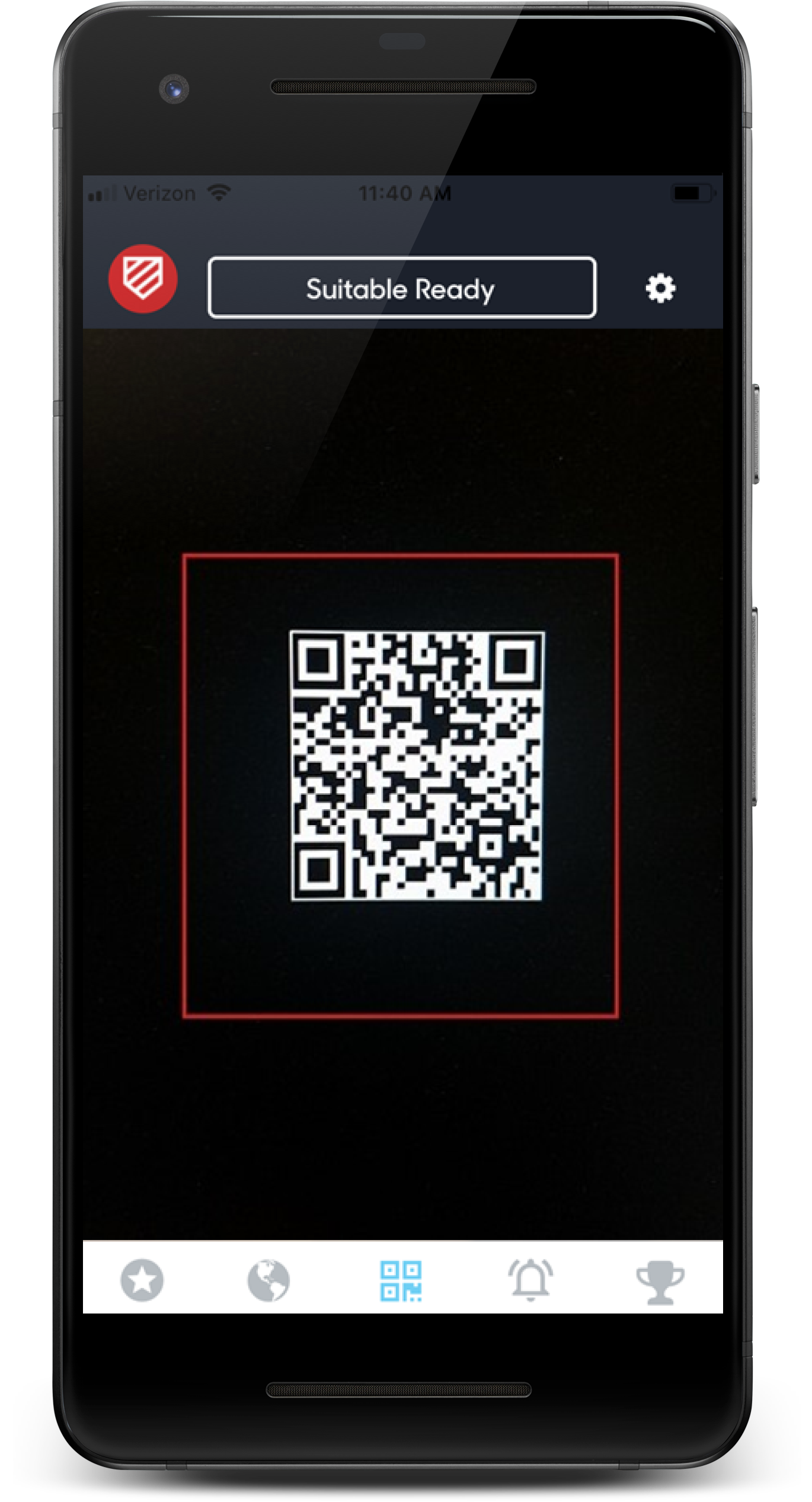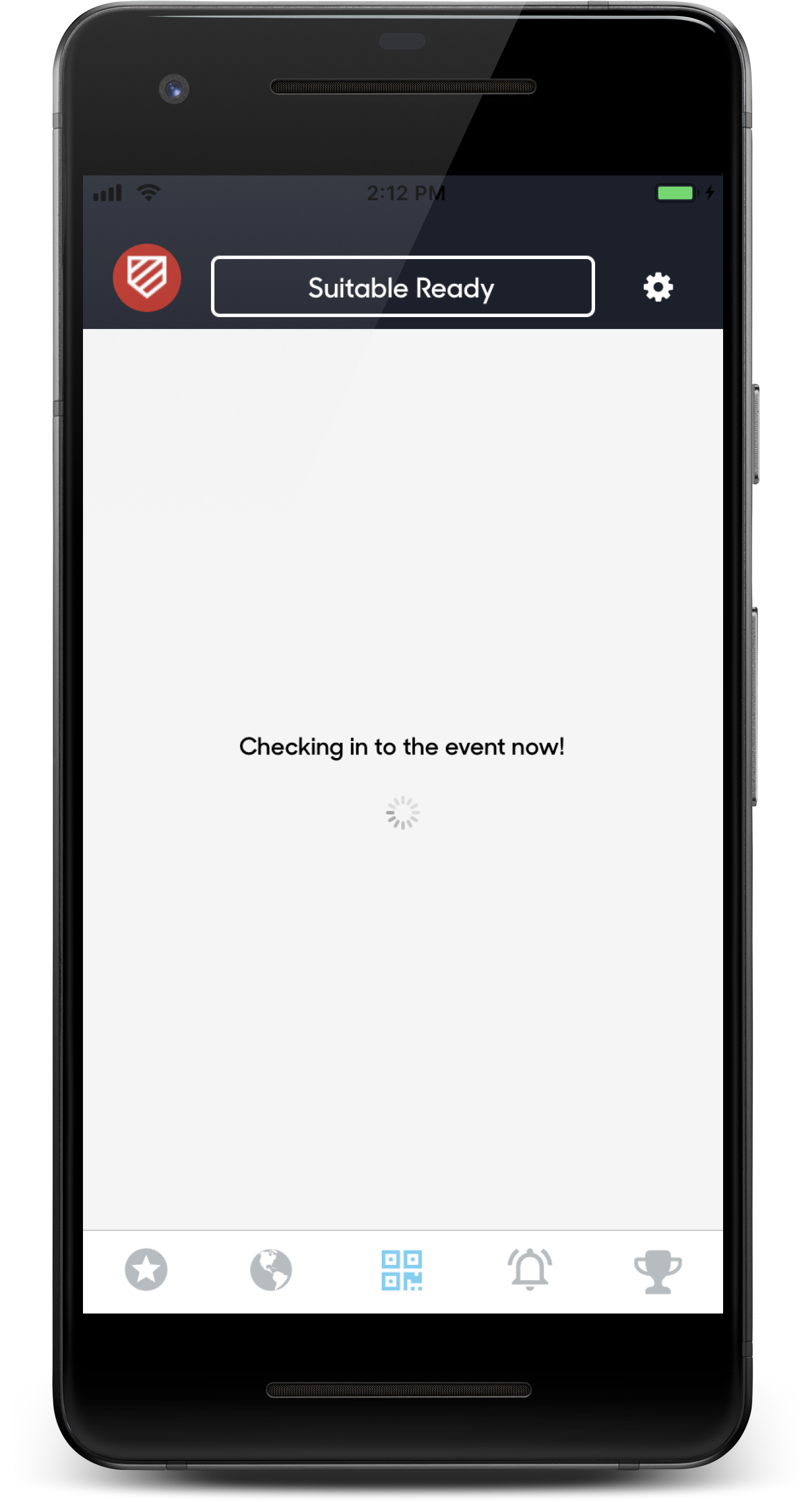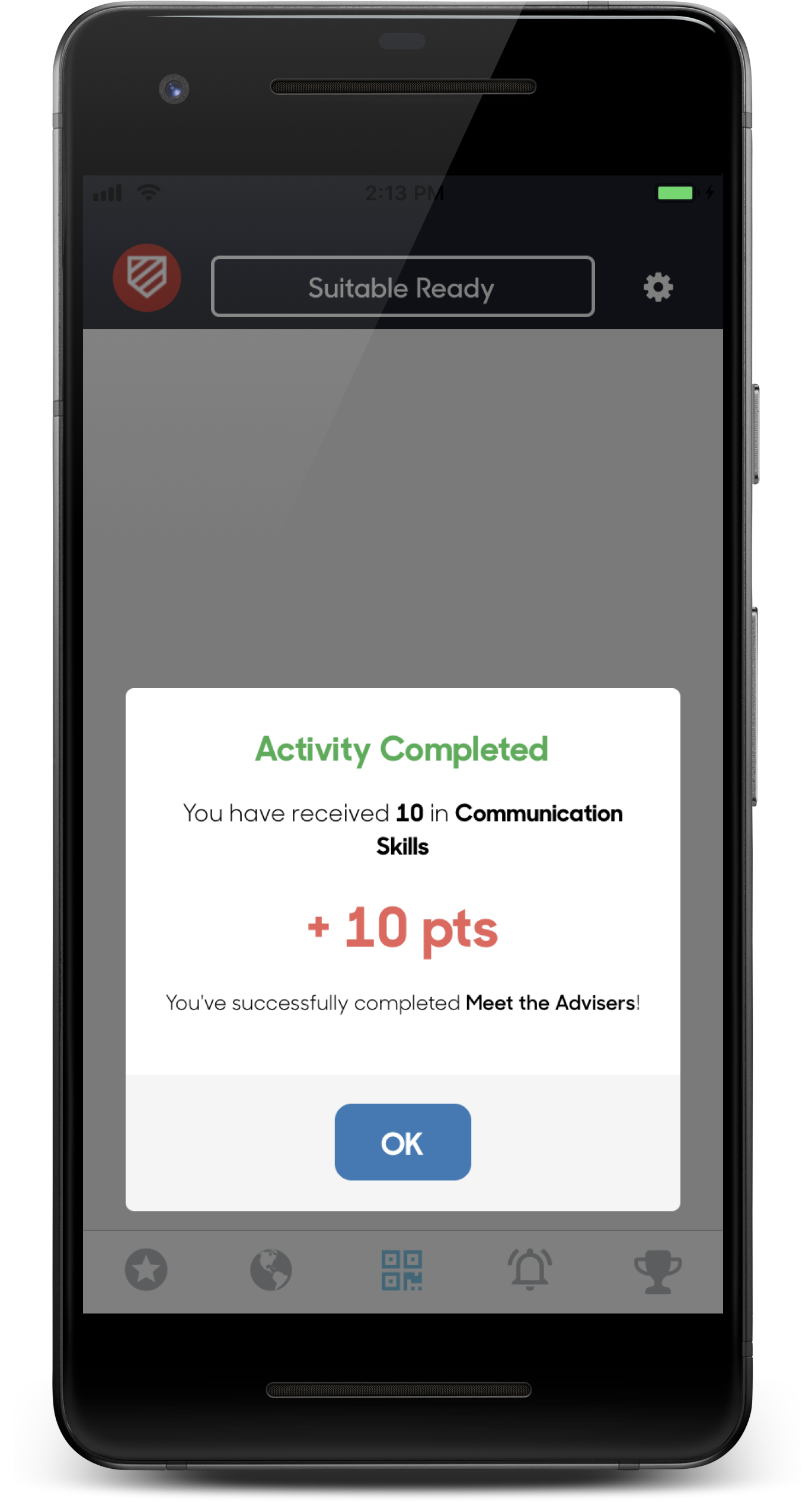 As soon as you scan, you should see the activity record on your scorecard as well as under your Completed Activities tab.
Other reminders!
If there is anything you are unsure about, or simply have questions about something, feel free to chat with us below or send us an email at support@suitable.co - we are happy to answer any questions you may have!