Keep in mind...
If you need to create events or projects for you or your student group to complete, then you will have to get them approved by your university first. Once approved, these activities will be available for your members to complete.
Below are instructions on how to request activities:
1. First, go to the "Activities" tab on the left-side toolbar and click the "Request an activity" button towards the top-right of the page.

2. Then simply go through the activity creation wizard and fill out the appropriate details. For events, it is important that you remember to require QR code. This will help you eliminate tedious sign in sheets and record attendance for you automatically.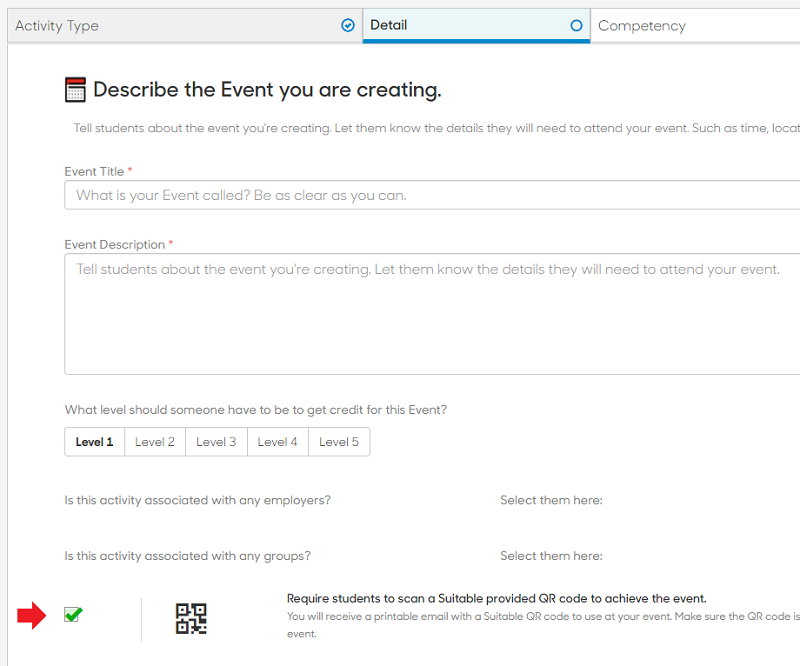 3. Two days after the event has concluded, you will automatically be emailed an attendance report for your records. No more paper!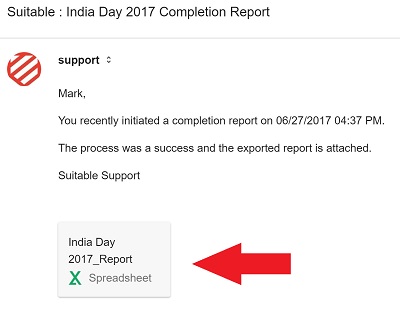 Other reminders!
If there is anything you are unsure about, or simply have questions about something, feel free to send us an email at support@suitable.co or shoot us a text at (215) 654-3005 - we would be happy to answer any questions you may have!