Keep in mind...
Think of your Scorecard as your experiential resume or co-curricular transcript.
The Scorecard is where all of your experiences are recorded and organized by competency. This way, by the time you graduate, you will be able to see everything you've done and with specific context. Not only is this a valuable record-keeping tool, but it can also help you tell your story to an employer, graduate school, advisor, mentor, or any outside stakeholder. The Scorecard cleanly articulates your core competencies, interests, achievements, and work samples. To share your Scorecard, all you have to do is press

towards the top-right corner of the screen and then paste the link wherever you'd like. Popular places for the Scorecard are an email signature, LinkedIn profile, resume, job/internship applications, etc.
How to add your Scorecard to LinkedIn
Once you've selected

and copied the link to your clipboard, navigate to your LinkedIn profile. If you do not already have a Featured section, select

and Links under Featured: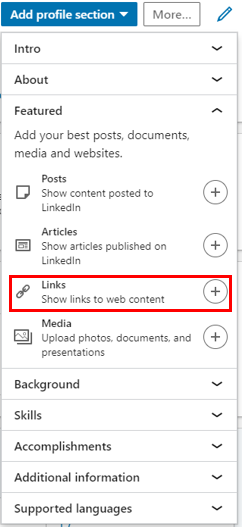 Paste your scorecard link here:

You will then be prompted to add a Title and Description: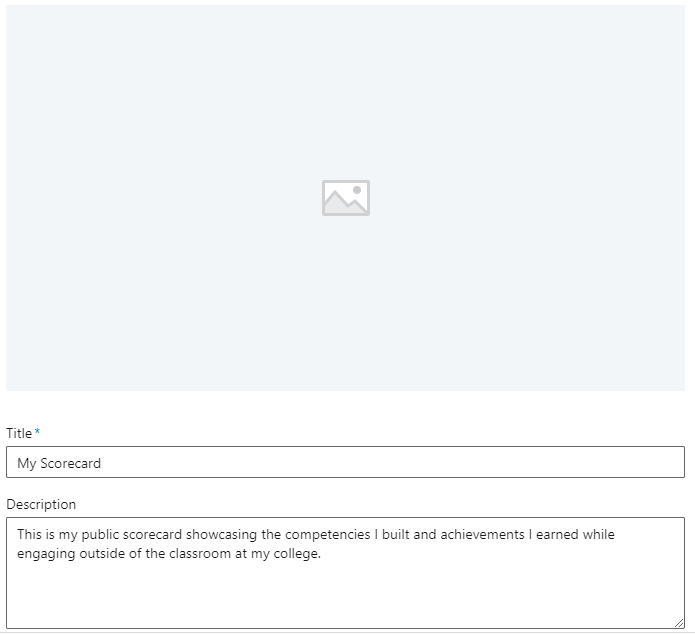 Click Save and you will see your Scorecard in the Featured section beneath your About section.
If you do already have a Featured section on your profile, you will simply need to select
to add a new Featured item.
Other reminders!
If there is anything you are unsure about, or simply have questions about something, feel free to chat with us below or send us an email at support@suitable.co - we are happy to answer any questions you may have!