Keep in mind...
As you accumulate more experiences, accomplish greater tasks, and embark on bigger journeys, your scorecard will reflect your progress. This is why there's a different level (1-5) associated with each activity as well as your personal scorecard. See more on these below.
Activity levels:
As an example, attending a 1-hour information session (Level 1) on studying abroad is not the same as the act of studying abroad (Level 4). Successfully studying and participating in another culture's daily life has a stronger impact on your global/cultural competence than the 1-hour information session. The levels distinguish the difference in proficiency among experiences within a competency.
Personal scorecard levels:
You can "Level up" on your personal scorecard by completing activities within each level of a competency area. Let's take Financial Literacy as an example. In order to get to Level 2 in Financial Literacy, you need to complete three Level 1 activities tagged to Financial Literacy. The below competency wheel confirms the student has reached Level 2 for Financial Literacy - click the competency wheel to review your completed activities for that competency.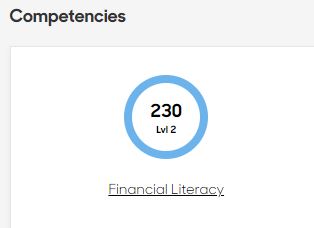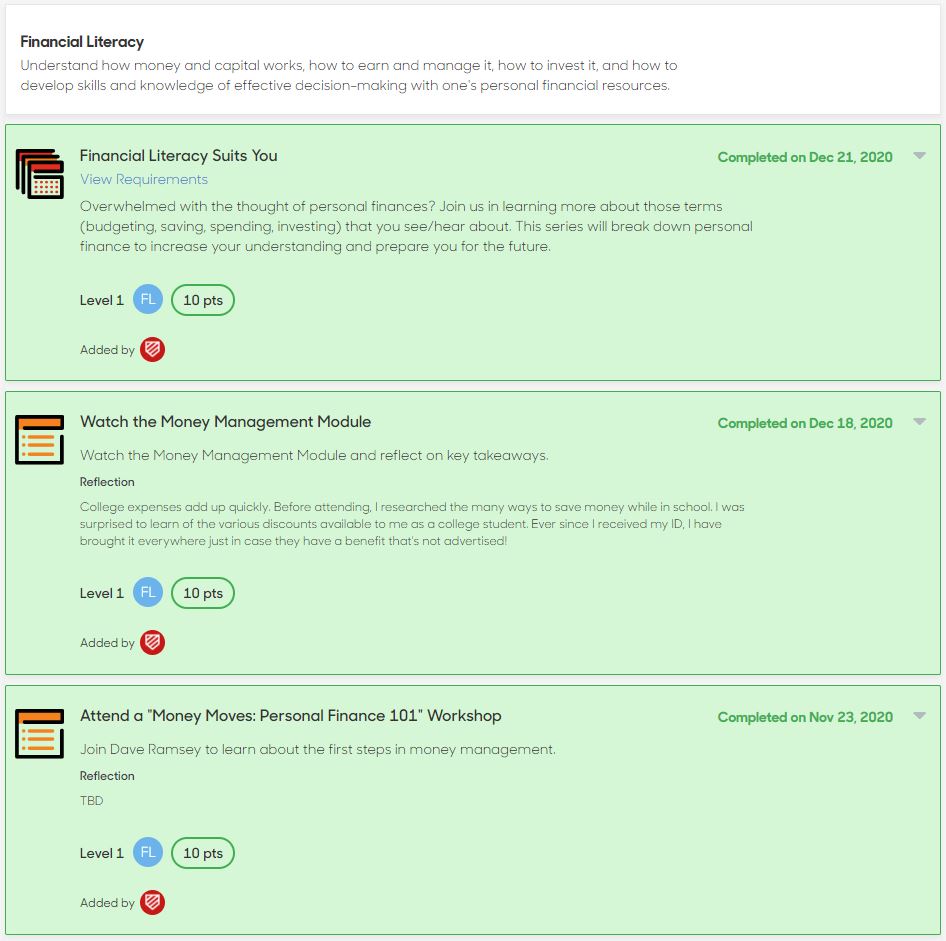 Over time, your proficiency within all competency areas will become increasingly comprehensive. When you reach Level 2 in each competency, your overall level will increase to Level 2. Your overall level will match your lowest level achieved throughout all competencies. So, if you reach Level 2 in all but one competency, your overall level will remain Level 1 until you reach Level 2 in each competency.