Keep in mind...
As you accumulate more experiences, accomplish greater tasks, and embark on bigger journeys, your scorecard will reflect your progress. This is why there are various levels (1-5) associated with activities as well as your personal scorecard. See more information on both of these below.
Activity levels:
As an example, attending a 1 hour information session (Level 1) on studying abroad is not the same as the act of studying abroad (Level 4). Successfully studying and participating in another culture's daily life has far more impact on your global/cultural competence than the 1 hour information session. This is what the levels distinguish - the difference in proficiency among experiences within a competency.
Personal scorecard levels:
You can "Level up" on your personal scorecard by completing activities within each level of a competency area. Let's take Career Preparation as an example. In order to get to Level 2 in Career Preparation, you need to complete three Level 1 activities tagged to Career Preparation.

Over time, your proficiency within all competency areas will become increasingly comprehensive. When you reach Level 2 in all of your competencies, your overall level will increase to Level 2. Your overall level will match your lowest level achieved throughout all of your competencies. So, if you have reached Level 2 in all but one competency, your overall level will remain Level 1 until you reach Level 2 in all of the competencies.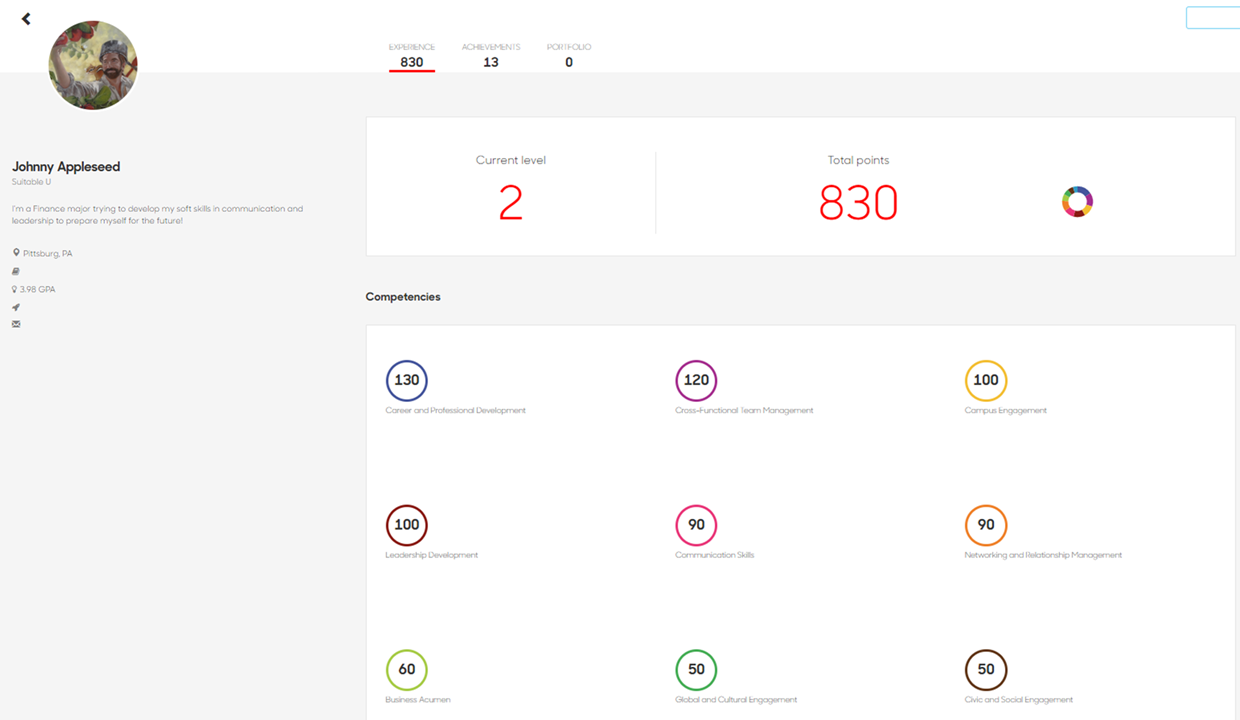 Other reminders!
If there is anything you are unsure about, or simply have questions about something, feel free to chat with us below or send us an email at support@suitable.co - we are happy to answer any questions you may have!