Keep in mind...
Points are awarded after every activity completion. The level of the activity and number of associated competencies determines how many points you will receive per completion. You receive points in each associated competency equal to the number of points awarded for the activity's level. Your total points awarded will be the sum of all points gained in each competency.
Select One Level:

The following is a breakdown of points awarded at each Level: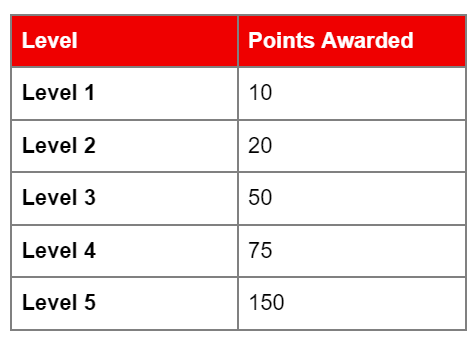 Select All Applicable Competencies: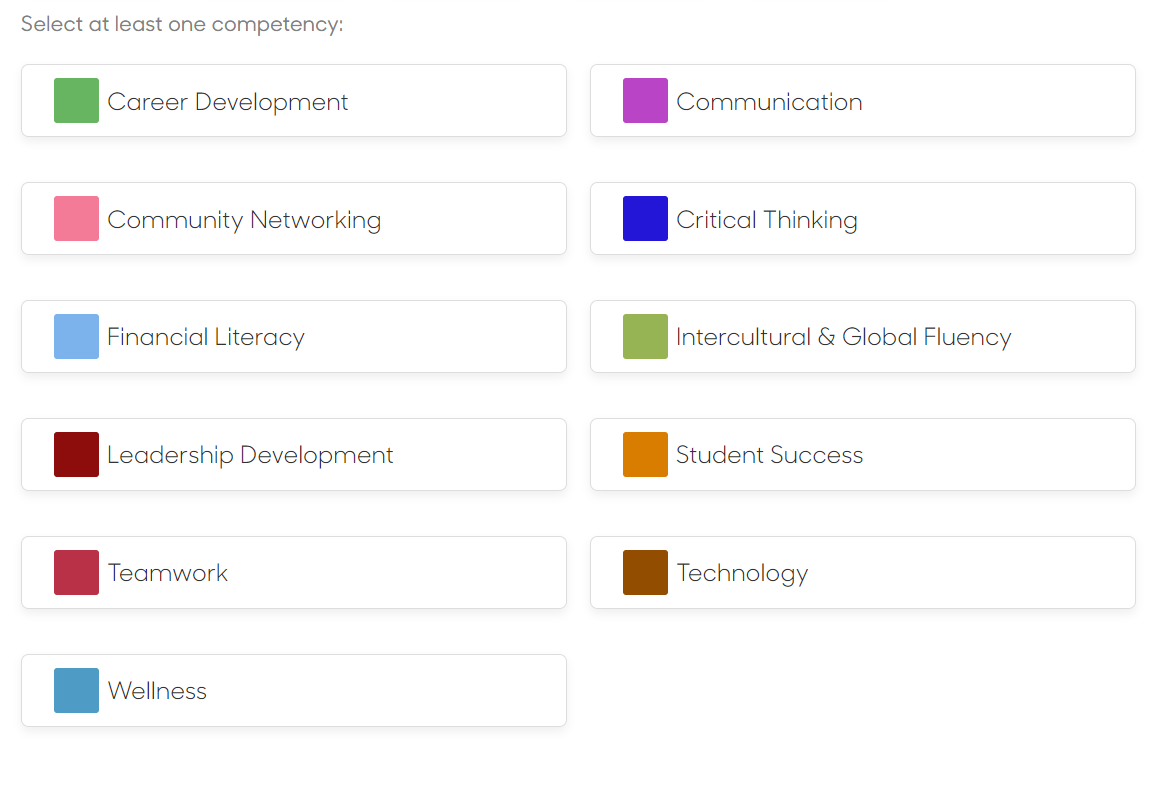 For example, a Level 2 activity with 3 competencies would give you 20 points in each competency, netting you 60 points total.
To learn more about how your earned points affect your standing on various Leaderboards, please see our articles on the Leaderboard.
If you have additional questions, chat with us below or send us an email at support@suitable.co.