Keep in mind...
One core philosophy that Suitable was founded upon is the importance of competencies. Attending events is not as valuable if you are not learning. With competencies, you are better able to determine the value of different experiences. Competencies also assist you in recalling and explaining the value of your experiences. Many have trouble explaining what they got out of their many experiences in college.
You can share your experience in various competencies via the Scorecard. Click each competency wheel to review which activities you have completed that were tagged to that competency.
Through the Activities tab, you can see what experiences are available for you to continue mastering each competency.
Select the Activities tab on the left-side toolbar of the web app. Click the Competencies drop-down menu below the search bar. There, you can checkmark one or more competencies you want to review by. Click Save and any activity tagged with that competency will appear.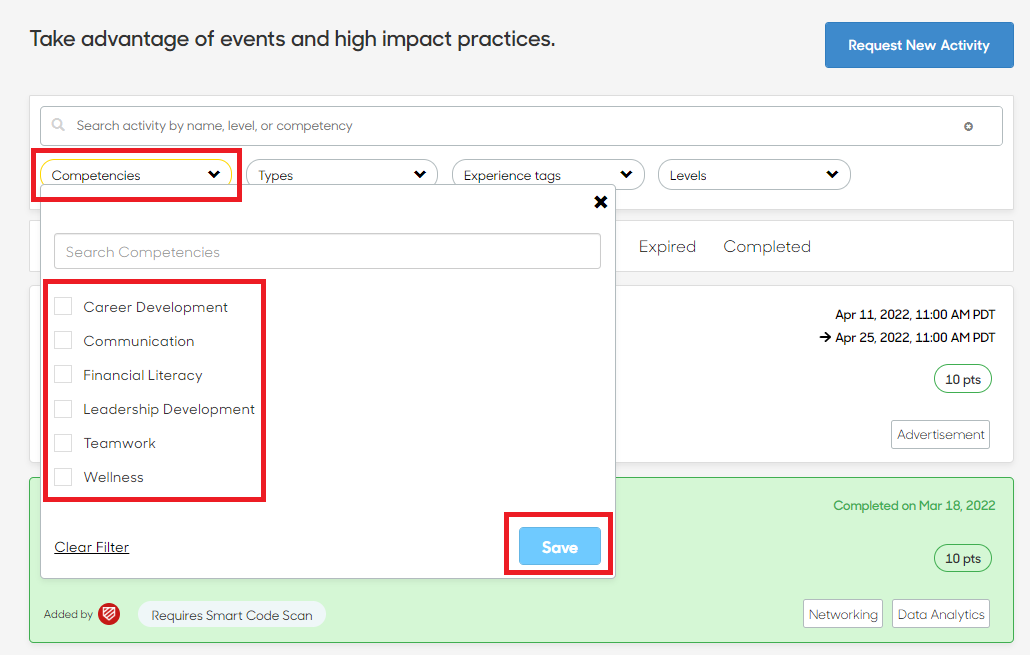 On the mobile app, navigate to the Activities tab.

Select the Magnifying Glass in the top right corner. Then click Filter and then tap Competencies. The Competencies drop-down will expand for you to check off any competencies you want to review by. Select Save in the top right corner.