Your portfolio is a digital place where you can store samples of your work within your co-curricular transcript. The portfolio items you upload will be displayed on your Scorecard, but will also be held in the Portfolio tab on the left-side toolbar of the web app. You will go through the Portfolio tab to make any edits and adjustments to the portfolio items you have uploaded.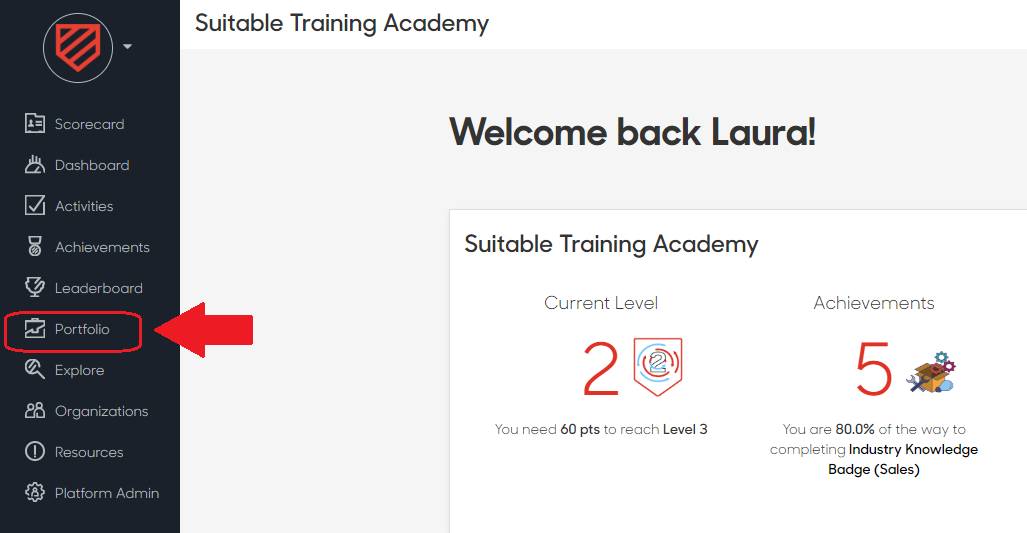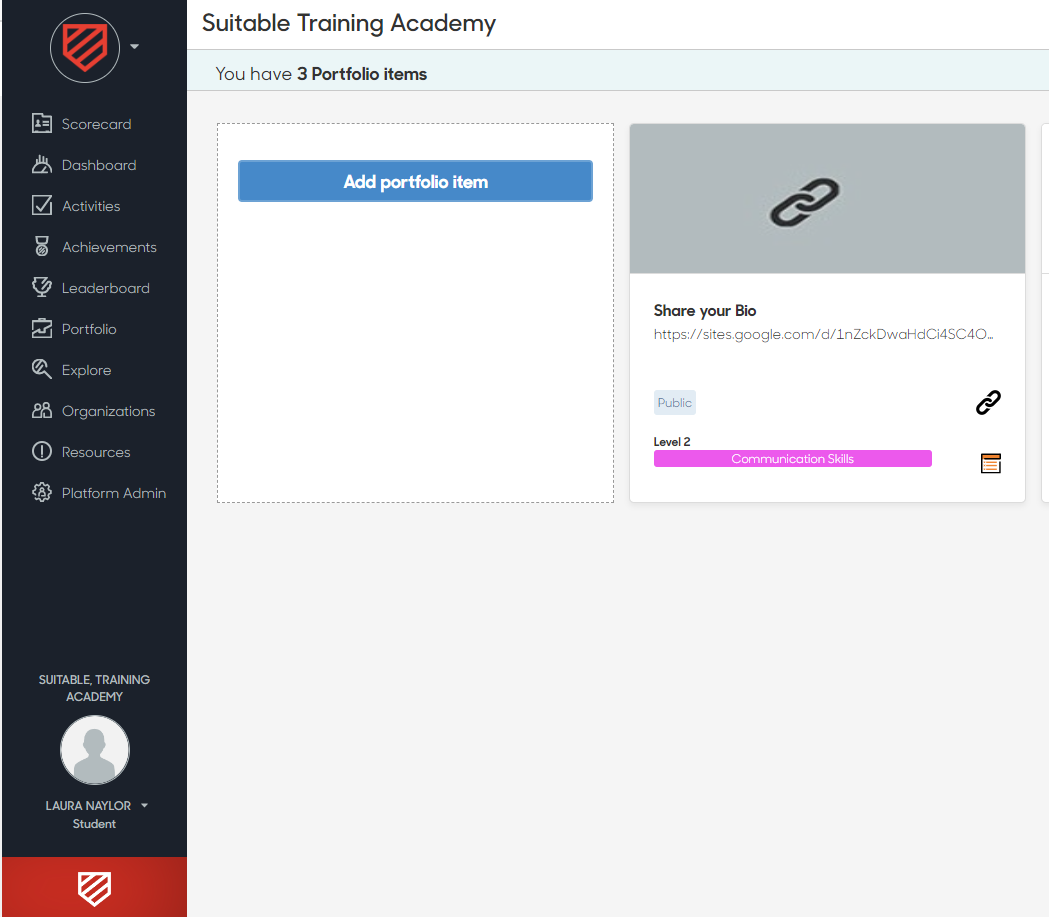 You can also choose whether to make portfolio items viewable by the public.

Your portfolio can only be accessed through the web portal, but you can still complete activities that require a portfolio submission through the mobile app.