Keep in mind...
You can manually award credit to students for any Event or Task.
How to manually award credit to an individual or small group of students:
1. For any past or present activity, edit the activity by clicking on the three dots in the top-right.

2. Once the box expands, select Give Credit.
3. Select the student(s) that deserve credit for the activity. Use the search bar to quickly locate those students.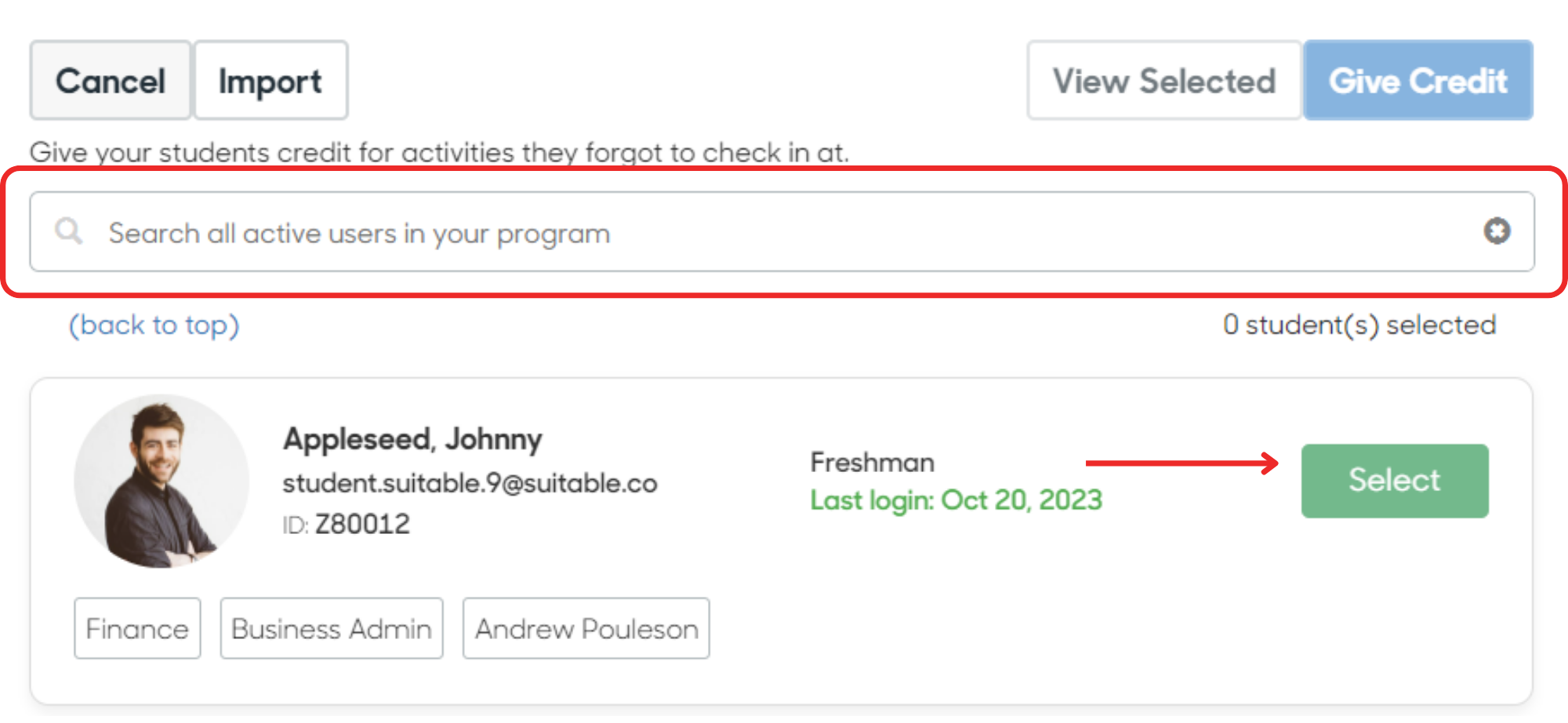 4. Once students are selected, you can either award immediate credit by clicking Give Credit, or View Selected to see the students you selected. If you choose to View Selected first, remember to click Give Credit before exiting out!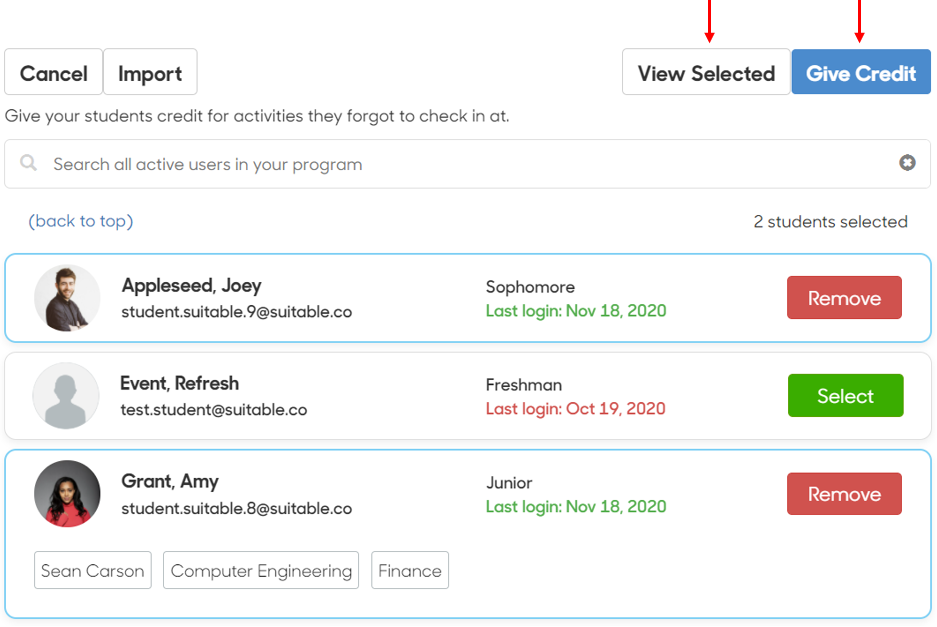 How to manually award credit to a large group of students or if you have a roster list to import:
You can also import a file (e.g. an attendance file) with a list of students who completed the Task or attended the Event. Don't worry about filtering your data to remove students who are not in your program as the system will skip over their email addresses and only award credit to students who have access to that activity. Students who already have credit will not receive double credit.
1. Click Import.

2. You can either download the template provided or upload your own roster list with all columns removed except for student email addresses (*must be saved as CSV file).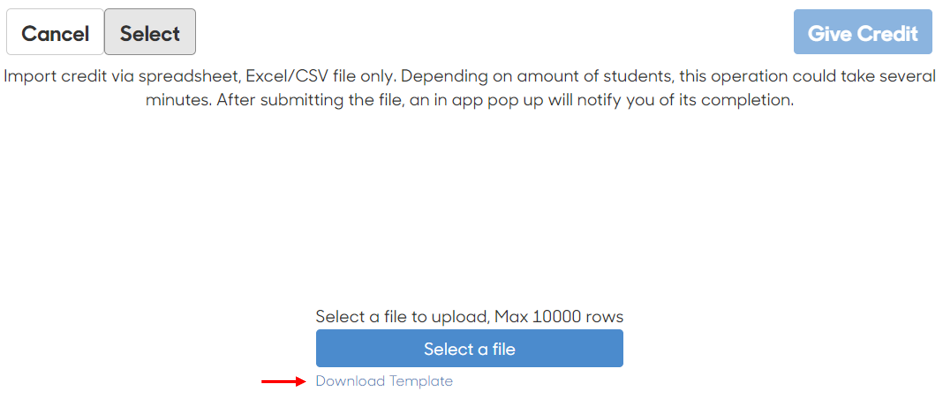 3. If you choose to use the template, you will only need to add student email addresses in column A then upload this file into the system.

4. Once uploaded, click Give Credit.