Keep in mind...
You can manually give credit to students for any activity you create. Use the Give Credit function to award points to students for attending Events or completing Tasks. The Give Credit function is typically used when a student was not able to check in with the Suitable mobile app at an Event.
For past activities, open the activity and click the green Give Credit button.
For all activities, open the activity and click Edit. You will see the green Give Credit button towards the bottom of the activity.
Select the students that deserve credit for the activity and then click Give Credit. You will then see a window that informs you that you successfully awarded credit.
NEW FEATURE!: Alternatively, you can import a file (for example, an attendance file) with a list of students who completed the Task or attended the Event. Don't worry about filtering your data to remove students who are not in your program, we won't count them anyway - the system will just skip over their email addresses and only award credit to students who have access to that activity.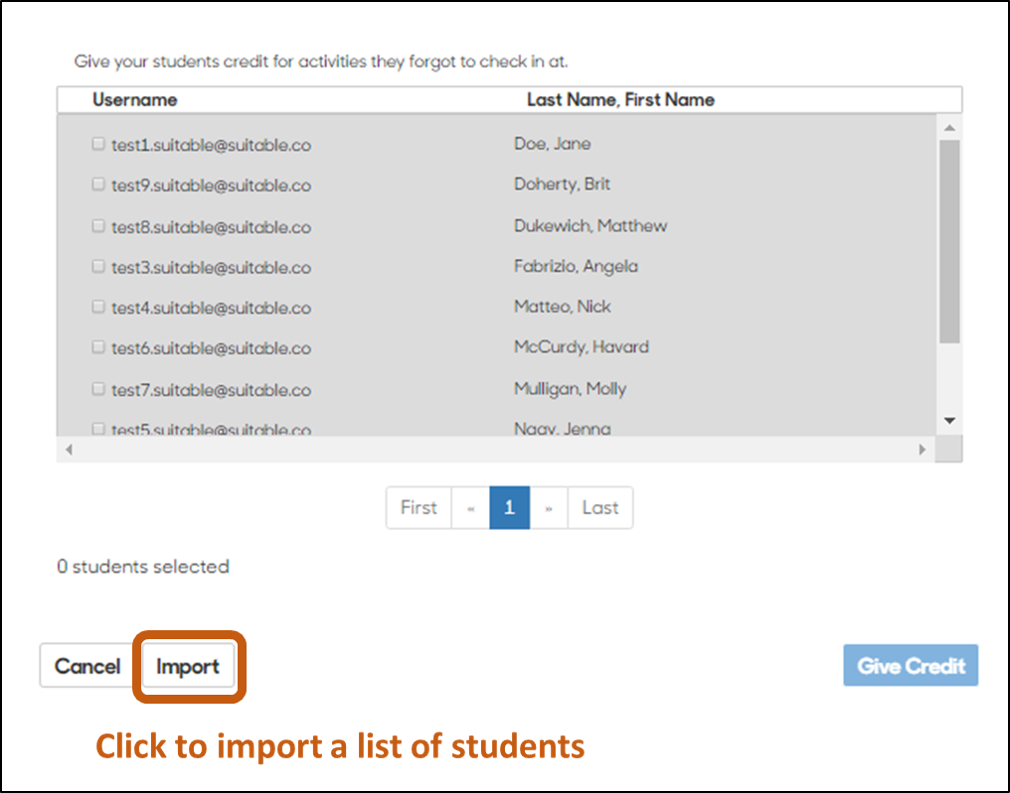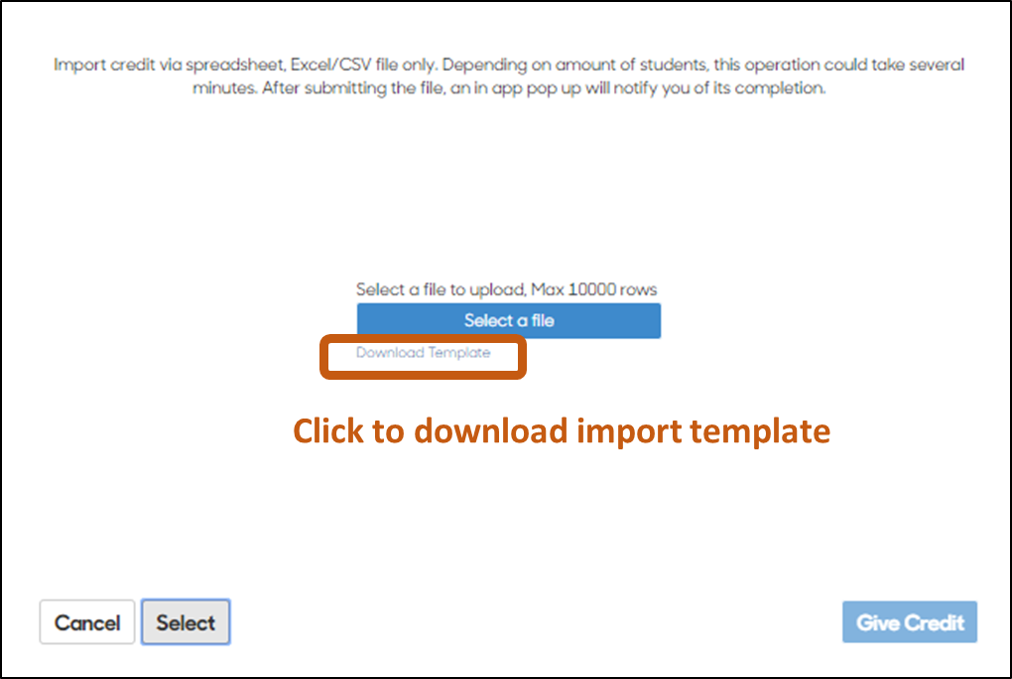 Note: only 1 column with email address is necessary.
Other reminders!
If there is anything you are unsure about, or simply have questions about something, feel free to chat with us below or send us an email at support@suitable.co - we are happy to answer any questions you may have!