Keep in mind...
You can change your account's password through the web portal and the mobile app.
Below are instructions on how to change your password on the web:
1. Navigate to the Settings tab on the left-side toolbar. You will be brought into the Account header. Scroll down to find the Password section.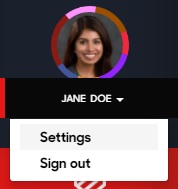 2. Fill out the proper information.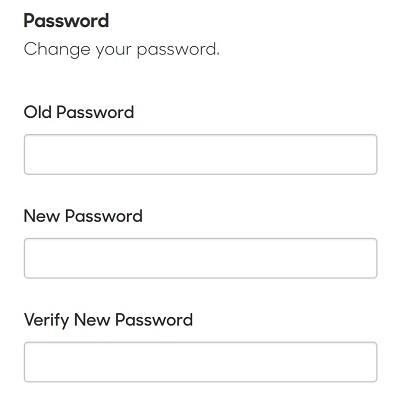 3. Then scroll towards the bottom and click Save Changes once finished.

Below are instructions on how to change your password on the mobile app:
Once you log in, navigate to the Settings page by clicking the gear tool in the top right corner.
Then select Account in the Profile section.
You may edit your password by clicking Update Password.
Once you are finished making any necessary changes, tap the Update button at the bottom of the screen. If no errors appear after updating, you have successfully changed your password.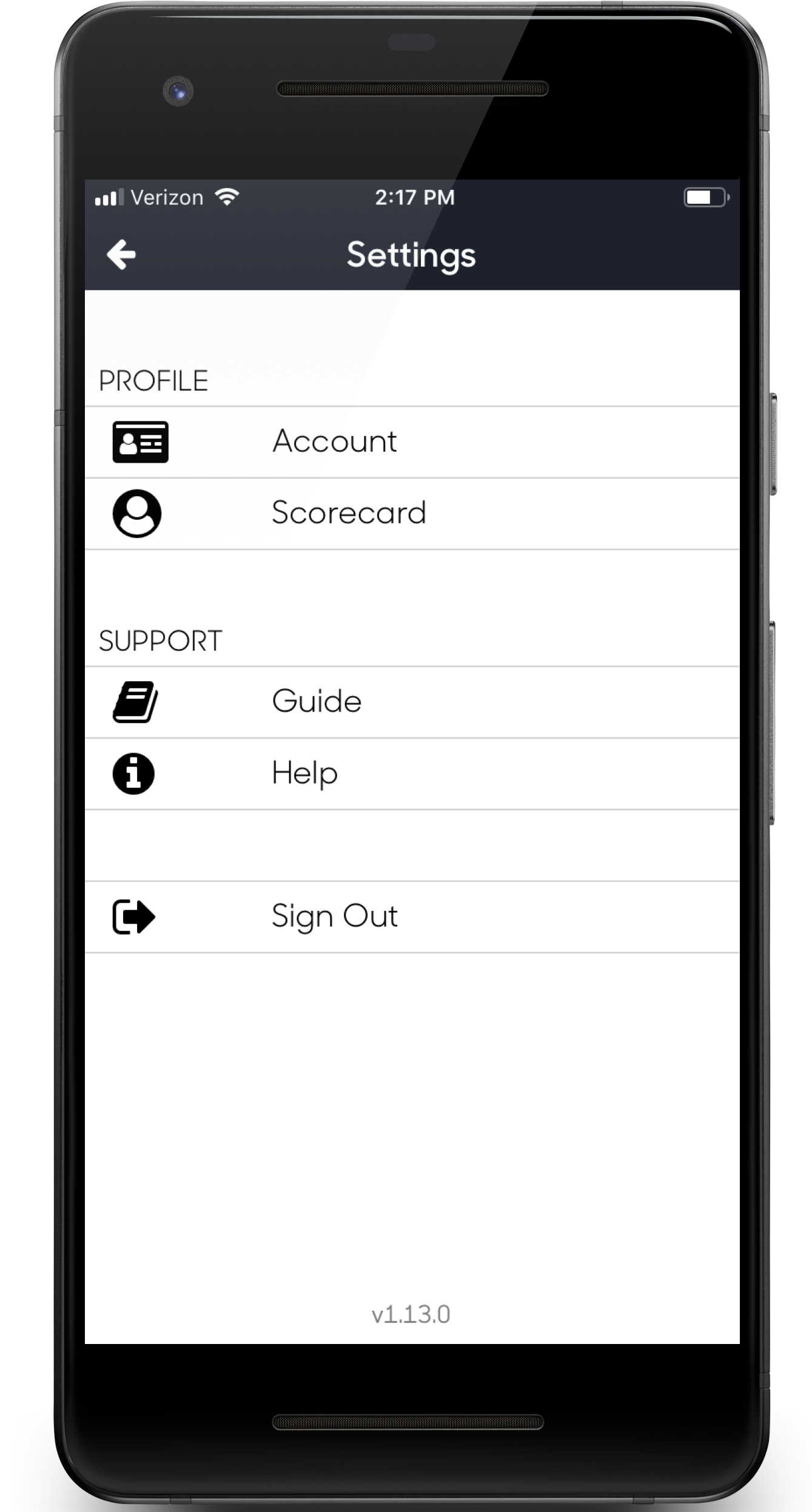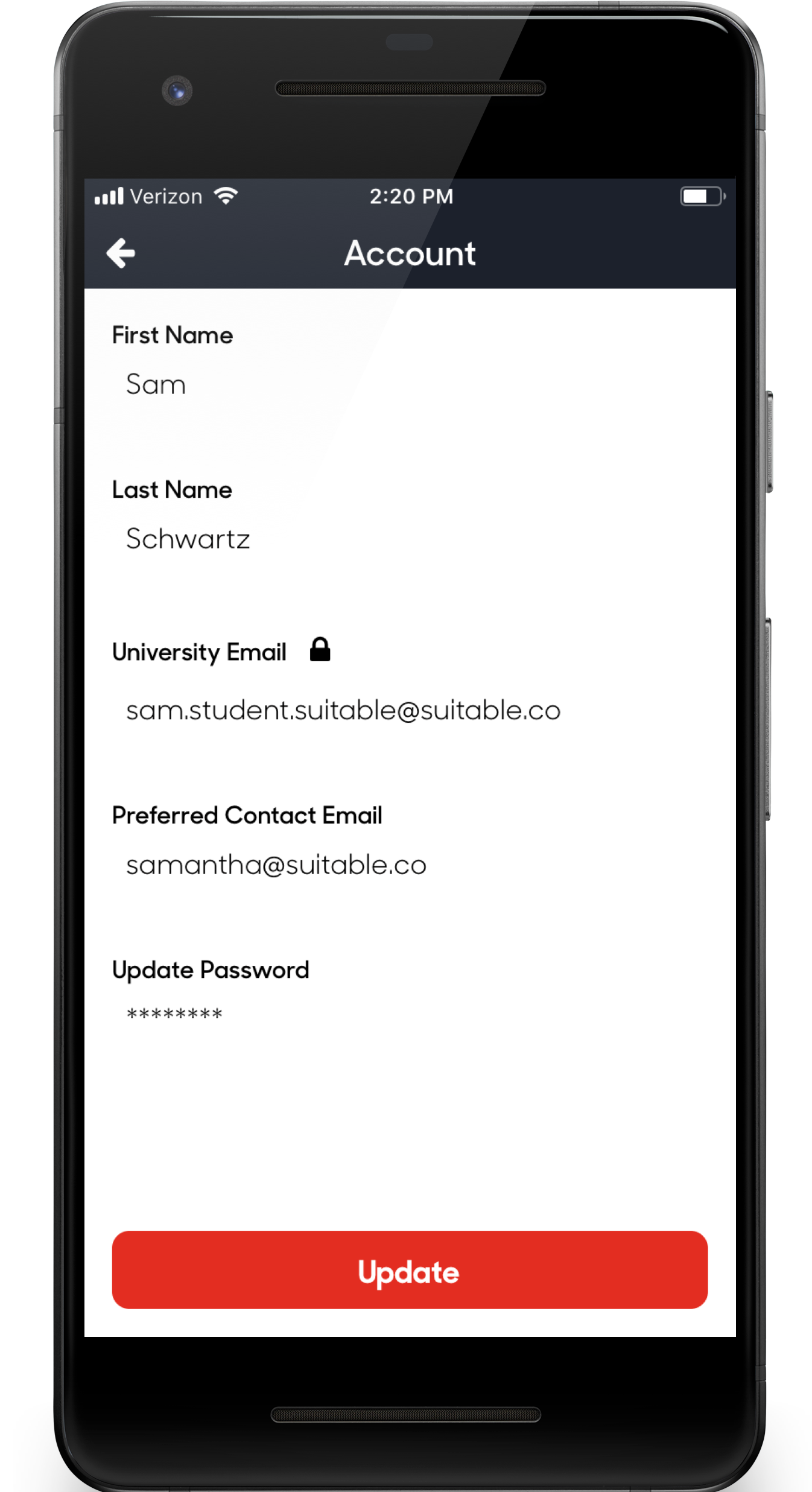 We recommend keeping your account password the same as the password you use for your university email address so that you only have to remember one password.
Other reminders!
If there is anything you are unsure about, or simply have questions about something, feel free to chat with us below or send us an email at support@suitable.co - we are happy to answer any questions you may have!