Keep in mind...
Within the Student Management tab, you have many options for finding students. The search page displays all students in one dynamic list based off of your search criteria.
Highlights include:
Easily search for students by name, email, or student data tag
Result list updates dynamically in real time
Filter student list by account status (Active/Inactive)
Filter student list by user type (Student/Admin)
Go directly to a student's scorecard
Disable student accounts
Click your name in the lower left-hand corner of the screen, and go to your Settings page to view these screens.
Illustrations of how the search works: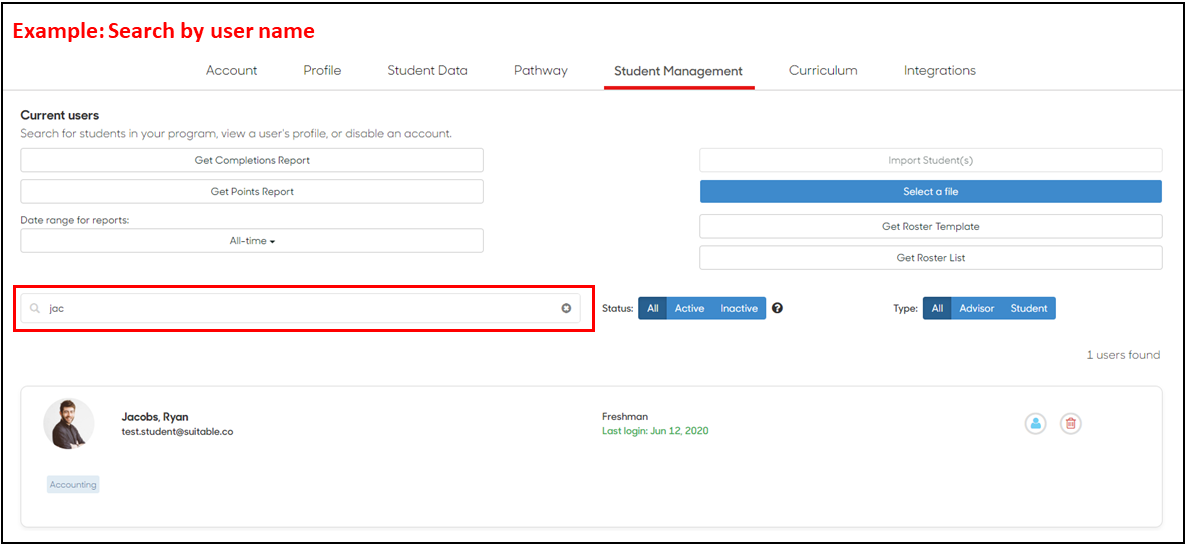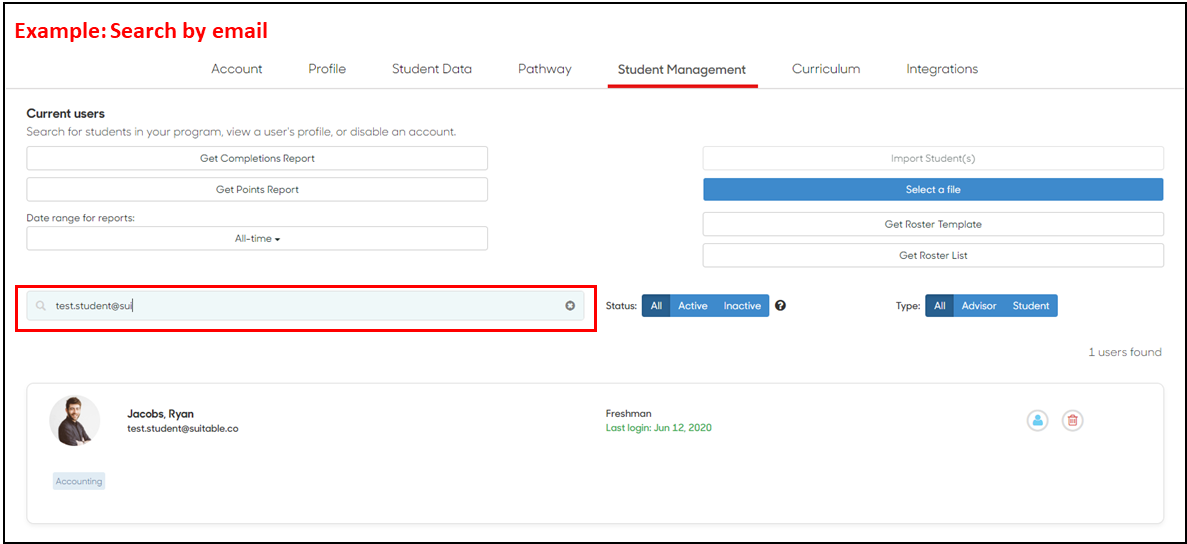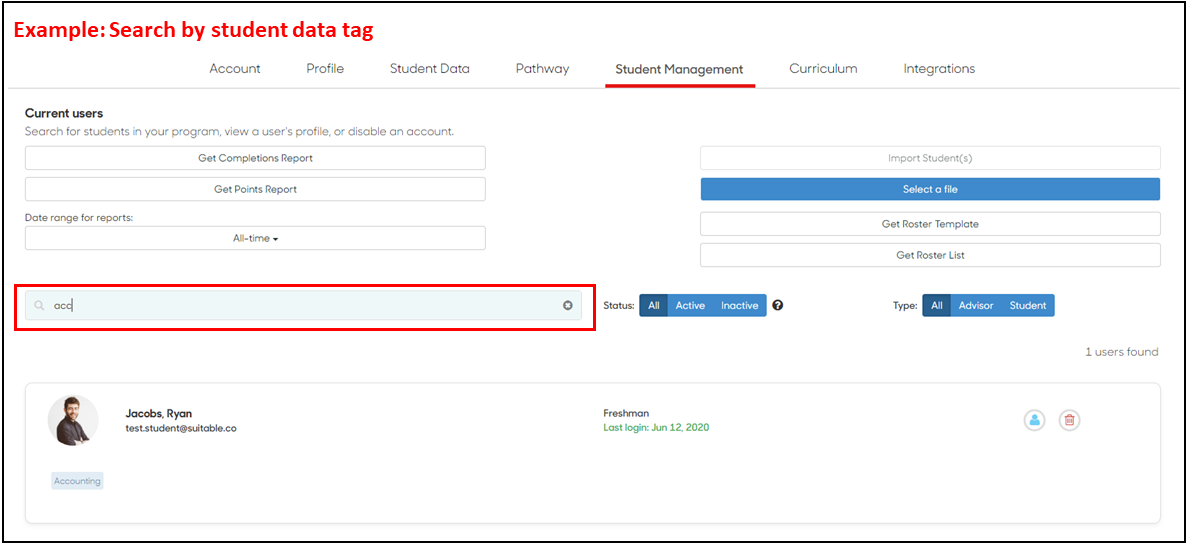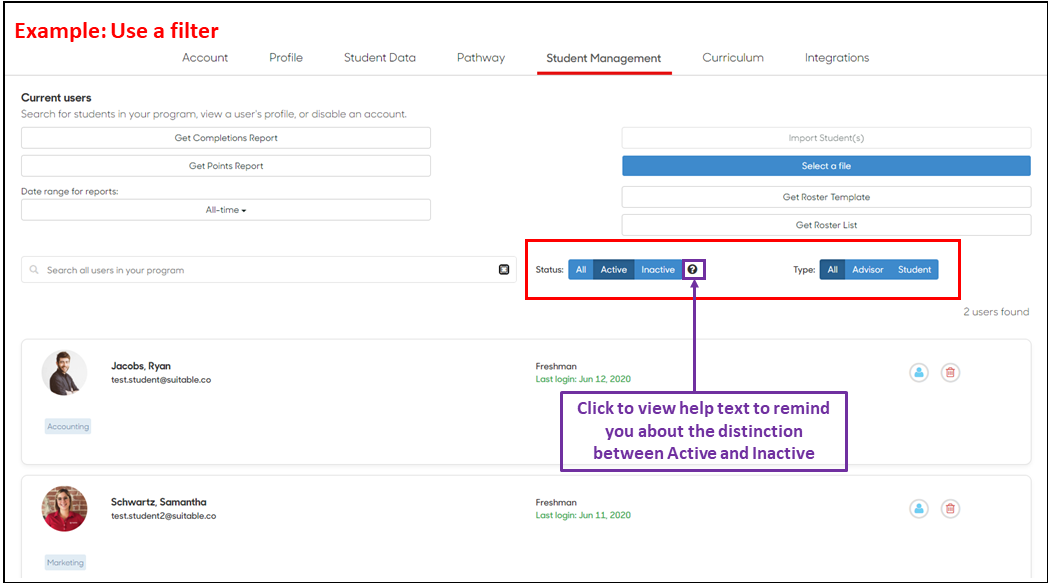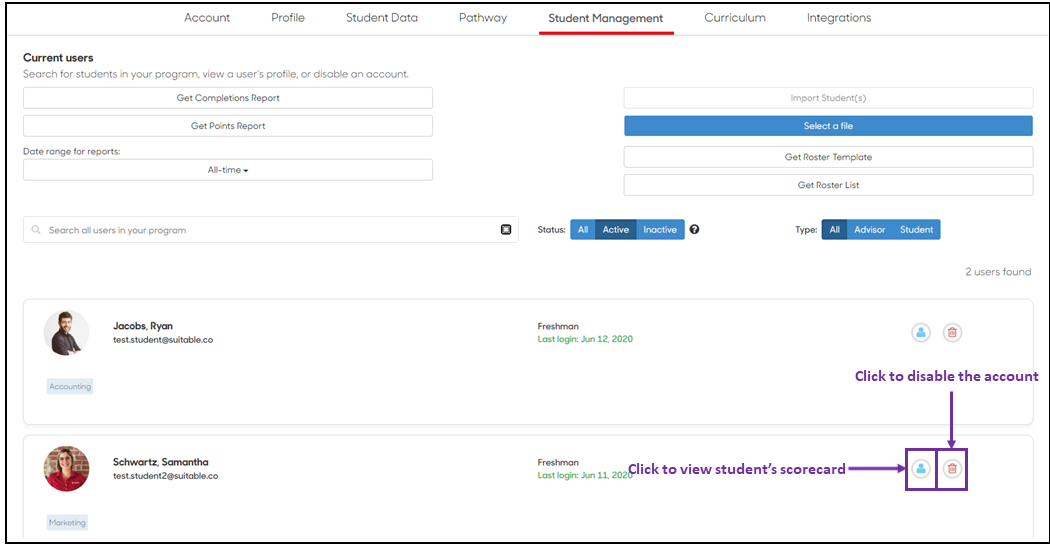 You can view experience points, Portfolio items, and progress in Achievements and Competencies.