Keep in mind...
A highly anticipated update to your Suitable platform has been released! This update is an enhancement to the Student Management (Roster) search functionality. You no longer need to tab through pages to find students. The search page now displays all students in one dynamic list based off of your search criteria.
Highlights include:
Easily search for specific students by name
Result list updates dynamically in real-time
Filter student list on account status (Active/Inactive)
Filter student list on user type (Student/Admin)
Go directly to a student's scorecard
Disable student accounts  
Below are illustrations of how the search works: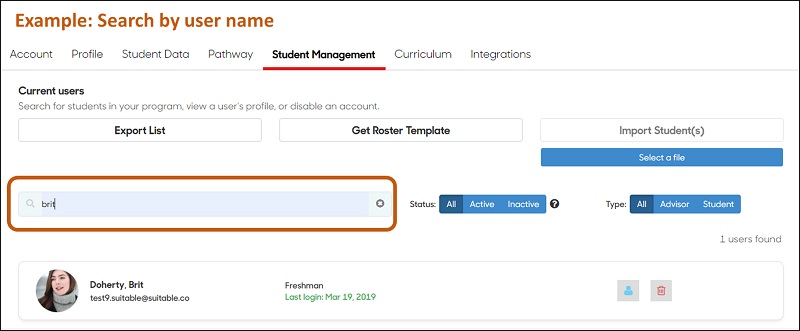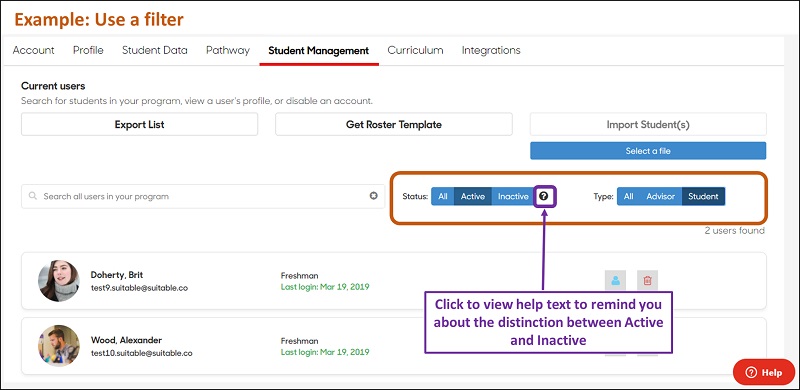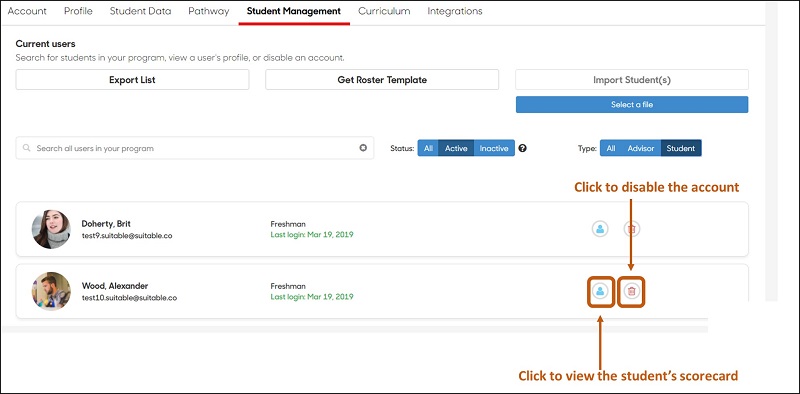 Other reminders!
If you experience any difficulty or get stuck, please start a chat or email us at support@suitable.co right away.