Keep in mind...
It's quick and simple to download a smart code for an event that you have already created.
1. Go to the Activities tab on the left-side toolbar and search for the Event that you're looking for, then expand the view of the event with the arrow on the right-hand side. Click Get smart code.

2. From there, a window should pop up. Click Download and then View.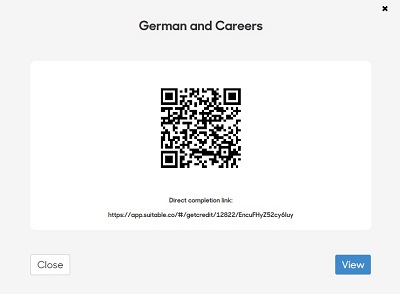 3. Upon clicking View, a window will appear with the QR Code for you to save and use elsewhere.
Other reminders!
If there is anything you are unsure about, or simply have questions about something, feel free to chat with us below or send us an email at support@suitable.co - we are happy to answer any questions you may have!