Keep in mind...
Most universities will ask students to sign in through their Single Sign-On authentication. As you sign in, please use the same email and password as you would when signing into your school's student portal.
How to access the web portal through Single Sign-On:
1. Visit app.suitable.co
2. Enter your university email and click

. Your school's portal should be listed. Click

.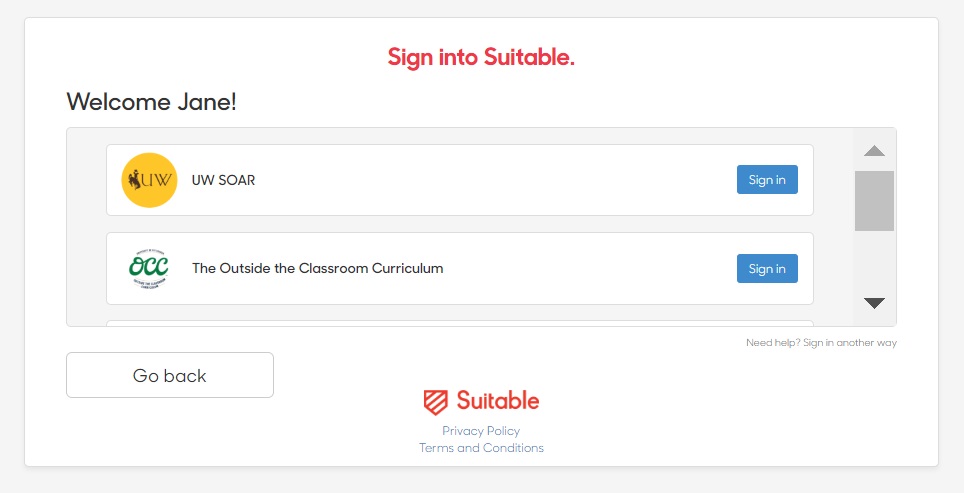 3. If we are unable to confirm your email address with the university, please reach out to us at support@suitable.co and we will resolve this for you.