Keep in mind...
Most schools will ask that student's sign in through their Single Sign On authentication. Thus, as you sign in, please use the same email and password as you would when signing into your school's student portal.
Below are instructions on how to access the web portal through Single Sign On:
1. Visit www.suitable.co and click

near the top right of the screen.
2. Enter your university email. Make sure you have checked for spelling and click

. Your school's portal should be listed. Click

.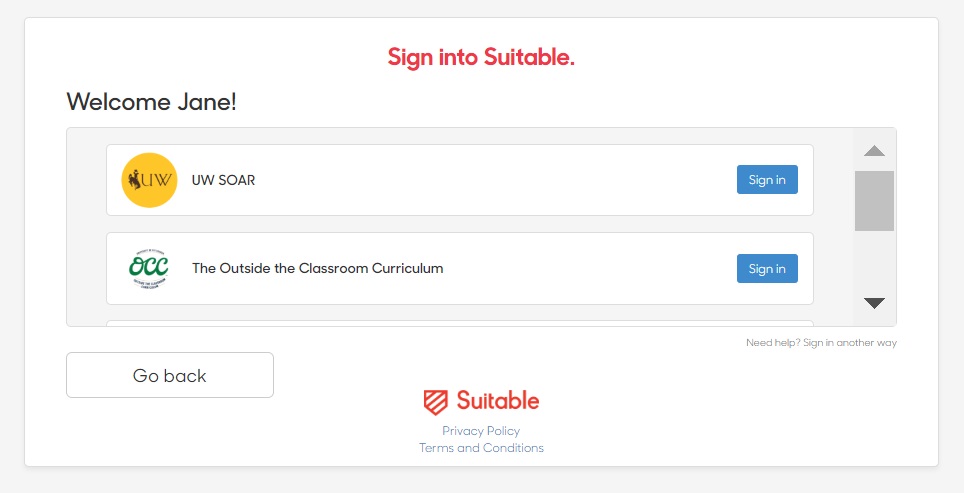 3. If we are unable to confirm your email address with your university, please reach out to us right away via the web chat or through email at support@suitable.co and we'll resolve this issue for you.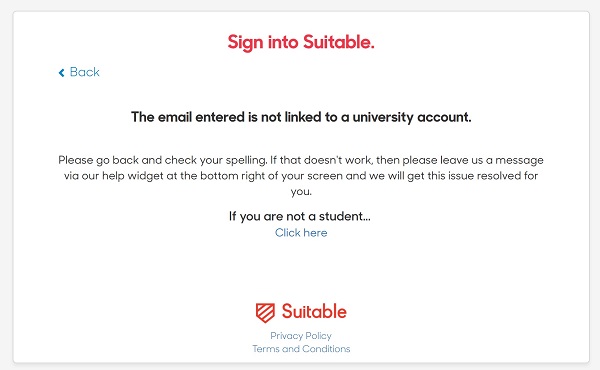 Other reminders!
If there is anything you are unsure about, or simply have questions about something, feel free to chat with us below or send us an email at support@suitable.co - we are happy to answer any questions you may have!