Keep in mind...
One of the most important things to remember here is that your password for Suitable is separate from the password you use to sign into your university email portal. To that end, we highly recommend, that you always keep these two passwords the same so you don't have to remember any additional passwords.
Below are instructions on how to sign in over the web:
1. First, visit www.suitable.co and click "log in" near the top right of the screen.
2. Then enter your university email. Once we confirm your email address you will receive an email with a temporary password that you should use to sign in.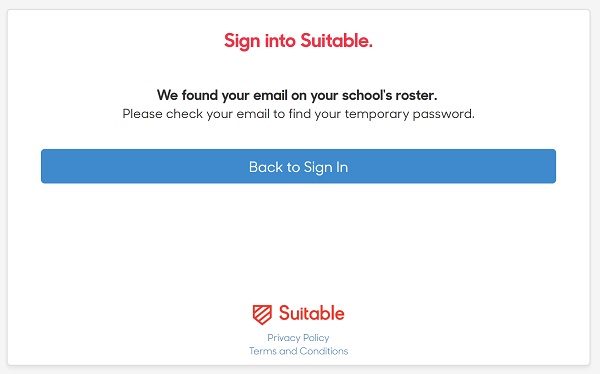 3. If we are unable to confirm your email address with the university, please reach out to us right away via the web chat or through email at support@suitable.co and we'll resolve this issue for you.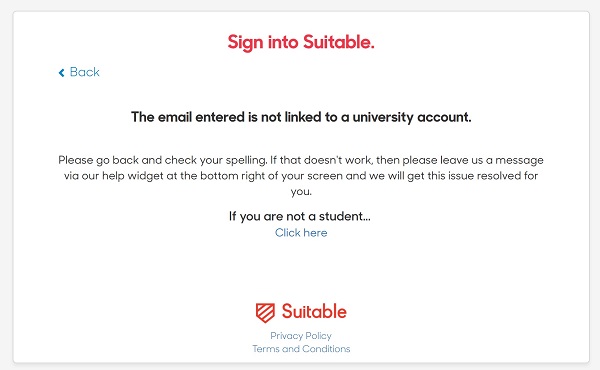 Other reminders!
Once you log in successfully, can only change your password on the web in your "Settings". Find "Settings" by clicking your name in the lower left hand corner of your screen.
In "Settings", scroll to the bottom of the "Account Information" tab and fill in your old password and then the desired password. Hit "Save Changes" and then you're all set!