Keep in mind...
You might have activities you want to review before the student is awarded points (e.g. coursework) - you can require approval for Tasks and Events. This article will show you 1) how to set up activities that require approval and 2) how to review/approve/deny activities.
How to require approval:
1. Whether you create a new activity or edit an existing one, you will find the approval validation in the Validation section of the activity wizard. Turn the slider for administrator approval to Yes and continue through to add the activity.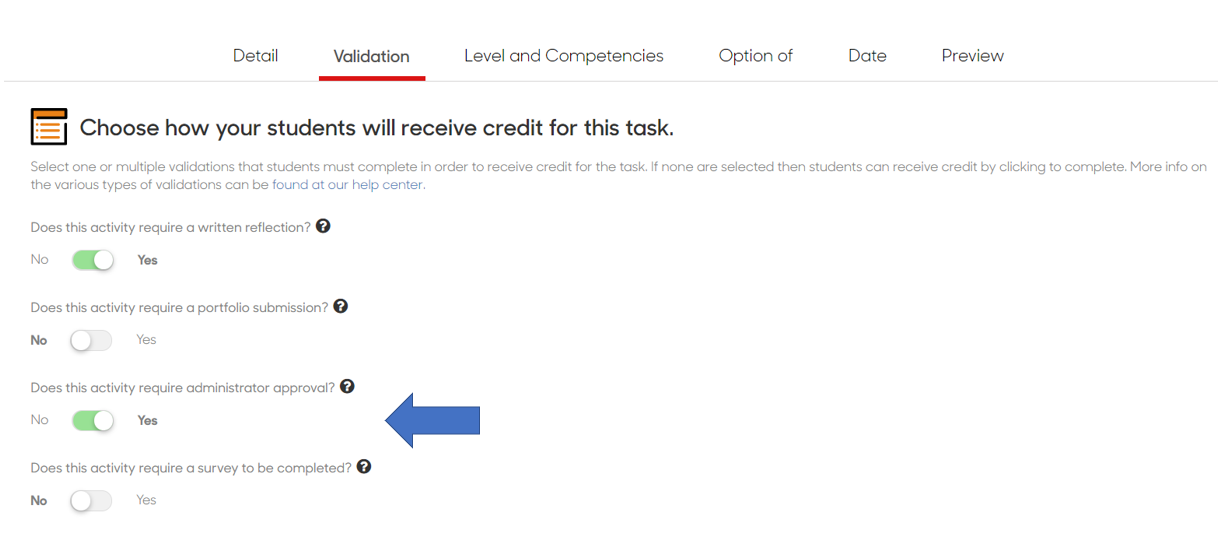 2. As students attempt to complete the activity, you will see approvals awaiting your attention in your admin portal. Log in and navigate to the Approvals tab on the left-side toolbar or select Review Pending Approvals within the Pending Approvals section of your dashboard.
3. Here, you will see all pending approvals within the All Pending Completions tab. You will see all completed activities pending approval, the number of pending completions, and the option to pull a completion report for the activity.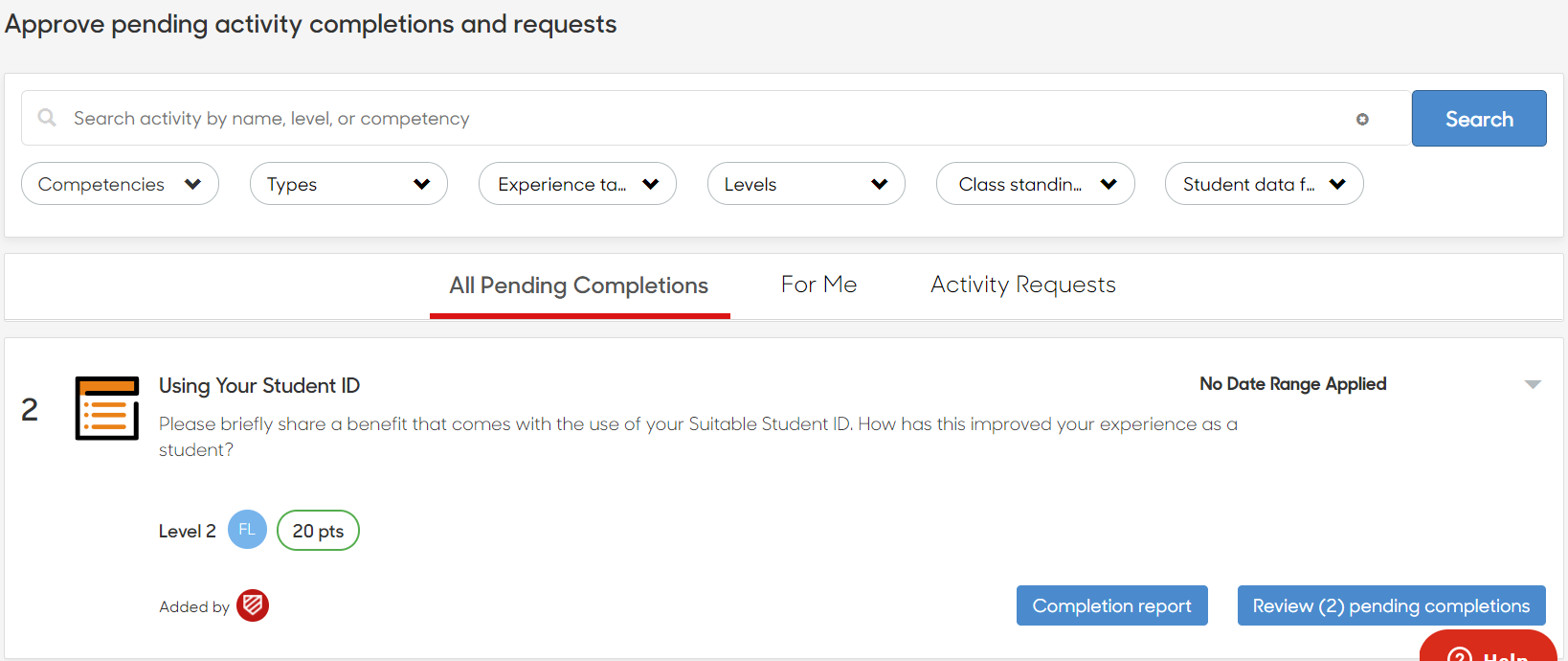 4. Once you select Review (#) pending completions, you will see the activities in need of approval. After reviewing the materials submitted, you will Approve, Approve with feedback, or Deny the activity.

5. If you Deny the activity, a text box will appear for you to provide feedback to the student on why you denied their submission and how they can improve for their next attempt. This feedback will then be sent to the student via email.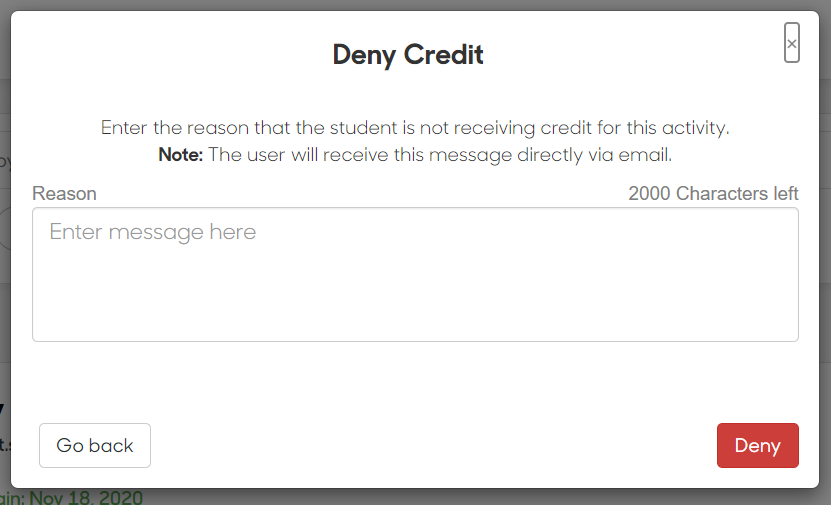 6. If you Approve the activity, no further action is needed as the system will notify the student. You also have the ability to approve multiple activities by selecting those entries and tapping Approve all selected in the top right-hand corner.
7. If you Approve with feedback, you will receive the following text box - add a message and select Approve. The student will receive the message via email.