Keep in mind...
To begin the process, please get in touch with your representative from Suitable's University Success Team if you would like to add Student Organizations to your subscription.

You will need to have a pathway admin role to access the comprehensive student organization membership report.

This membership report will be all student organizations within the pathway.
Viewing Comprehensive Student Organization Membership Report
1. Click on your program's logo in the top left corner of Suitable and choose your program's institutional organization.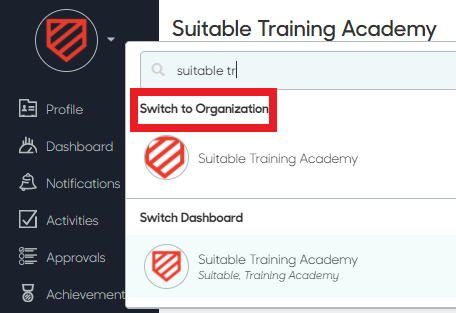 2. Go to Settings on the left hand side.
3. Navigate to the Student Org Members page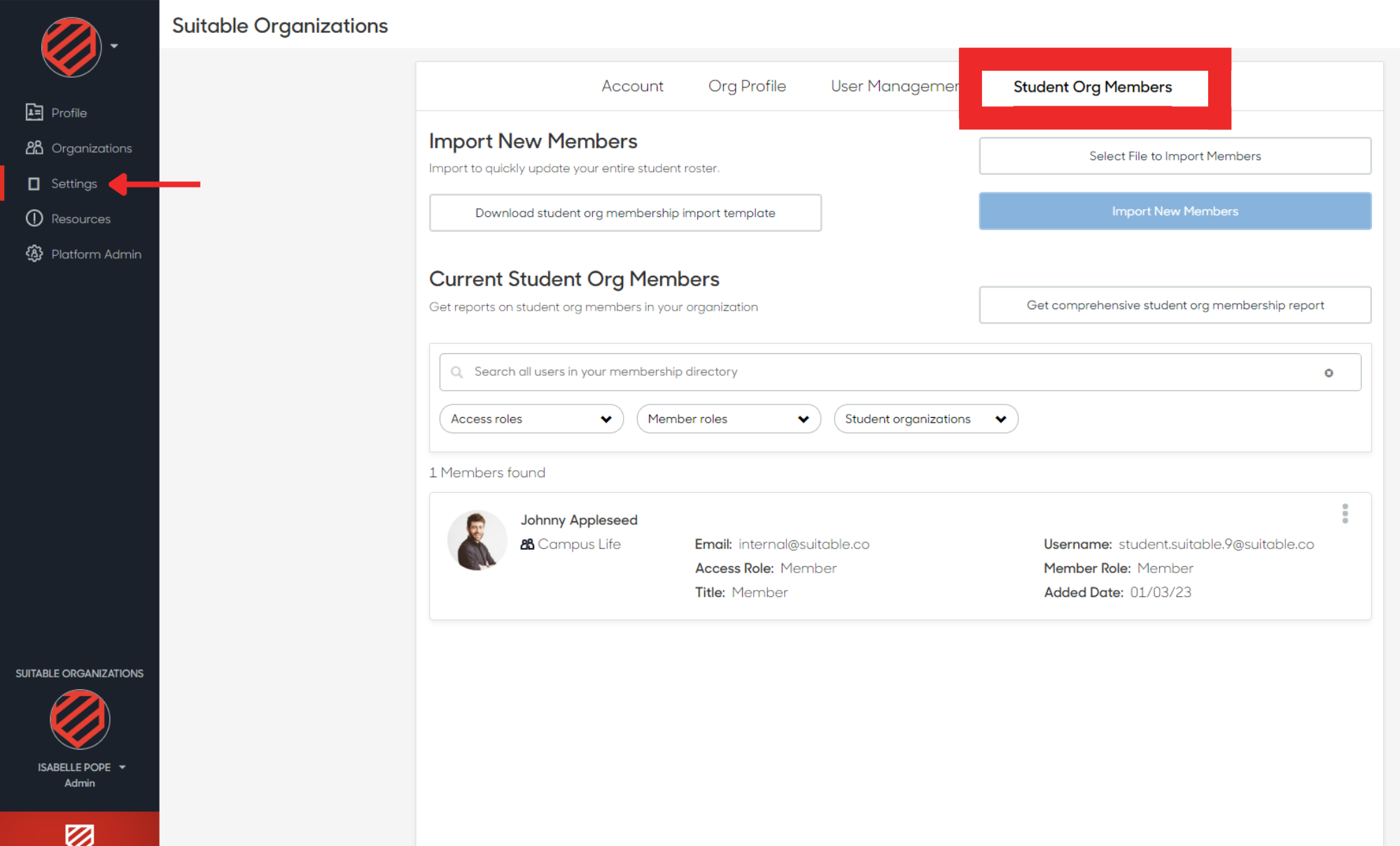 3. Click on 'Get comprehensive student org membership report'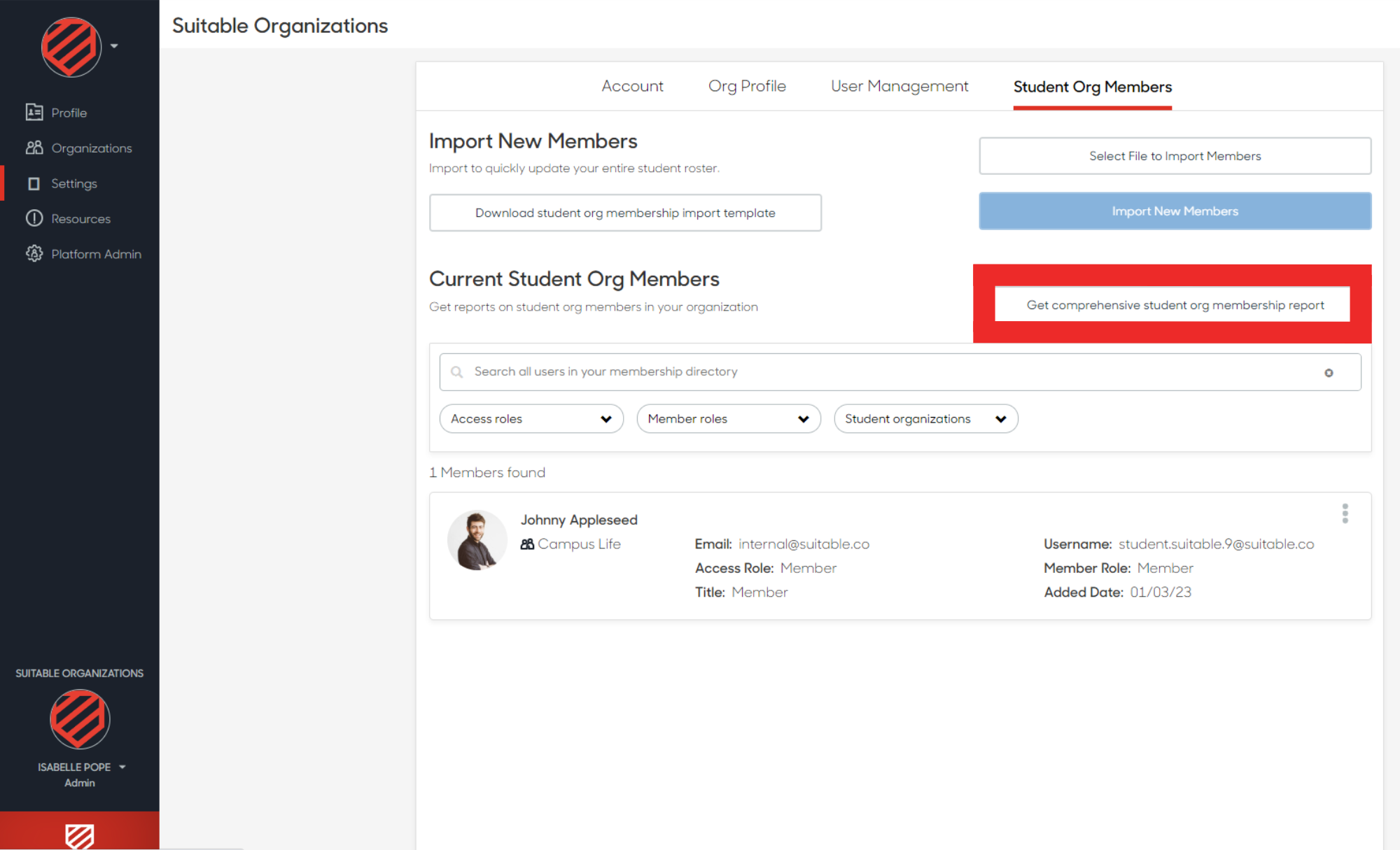 4. Check your email for the report. Be sure to check your Spam folder!
Use the link to download the report. As the link will expire within 7 days, be sure to store the report in an accessible location or request the report again at a later date.
If you have additional questions, chat with us below or send us an email at support@suitable.co.