Keep in mind...
RSVP must first be enabled before a report can be generated. Please contact your University Success partner to enable this function.
1. Navigate to the Activities tab on the left-side toolbar and find the activity. Click the three dots in the top right corner of the activity and select Pull RSVP Report.
2. A green header will pop up indicating a successful request.

3. Check your email. Be sure to check your SPAM folder!
Use the link to download the report. As the link will expire within 7 days, be sure to store the report in an accessible location.
4. There is also a shortcut for seeing how many students have RSVP'd for a specific event. You can see this information by clicking into the event from the activity stream. When you select the specific event from the activity stream, you will see a blue box which will tell you how many students have RSVP'd/plan to attend.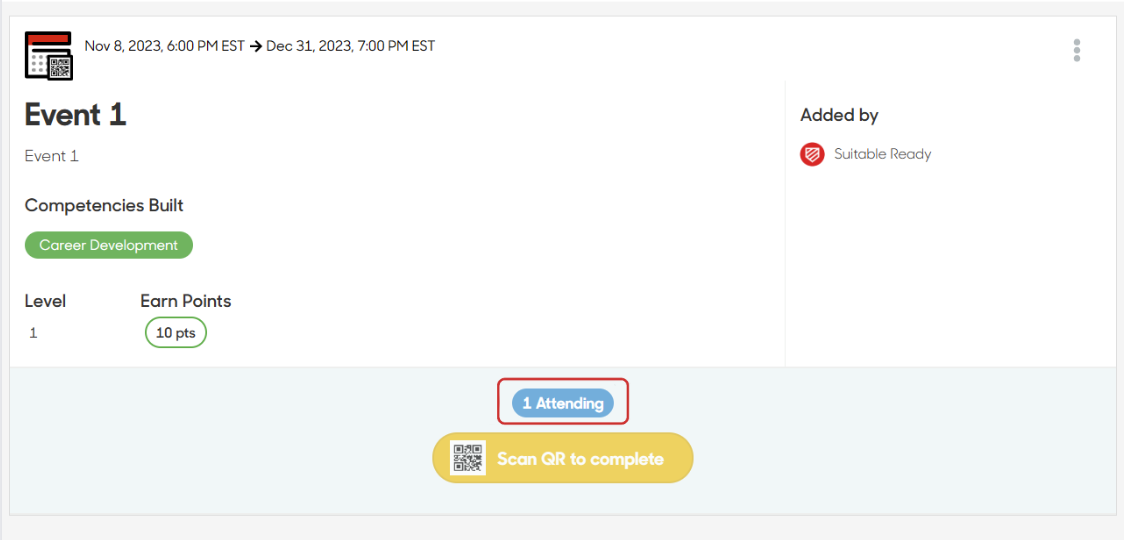 If you have additional questions, chat with us below or send us an email at support@suitable.co.