Keep in mind...
If you have the app, make sure you have the most updated version. If not, search 'Suitable' in the App Store or Google Play Store and download/update for free.
RSVP-ing for an event:
1. Open the Suitable app and enter your university email. If you have never logged in through the mobile app and need assistance, please review our article on signing into the mobile app.
2. Tap the checkbox icon on the toolbar at the bottom of the screen to navigate to the Activities stream.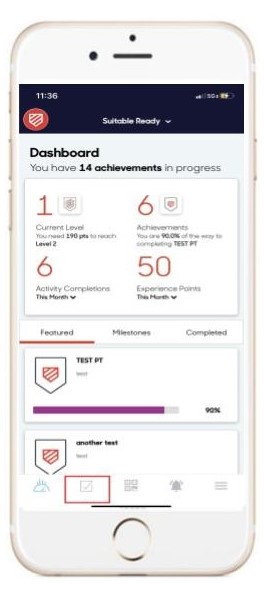 3. Under the Upcoming tab, tap on the event you want to RSVP for.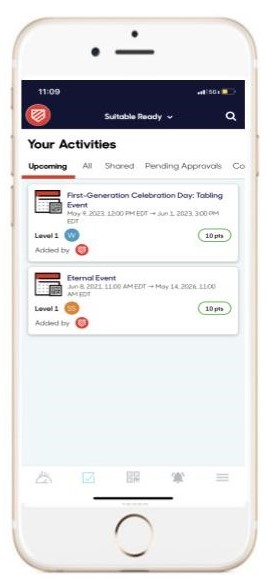 4. Tap on RSVP
You will know you are successful when you see the option change to "Cancel RSVP."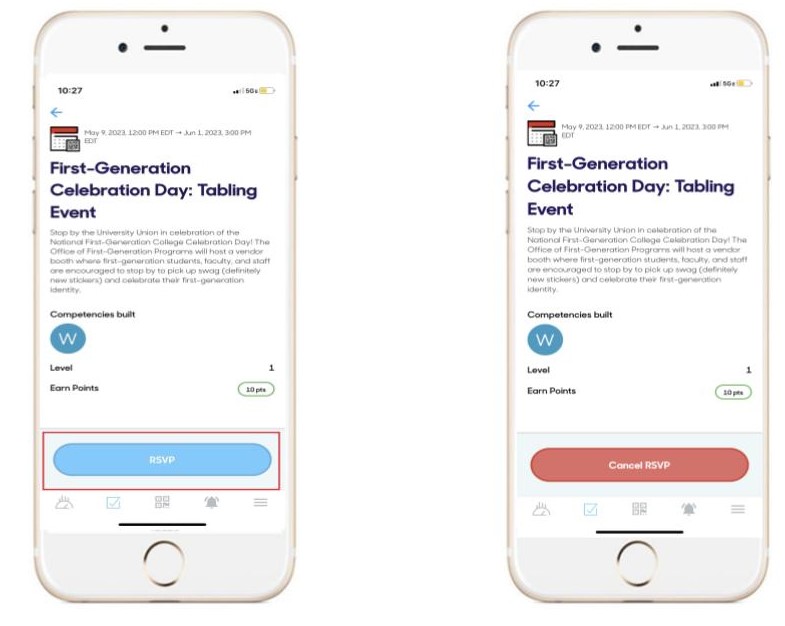 5. If you later need to cancel your RSVP, return to the event and tap "Cancel RSVP".
If you have additional questions, chat with us below or send us an email at support@suitable.co.