Keep in mind...
Use this functionality to quickly see what activities you've RSVP'ed to and are coming up soon!
How to view previous RSVPS:
1. Click on 'Activities' on the left-hand side bar.
2. Click on 'All'. This is located under the Search bar towards the middle of the page.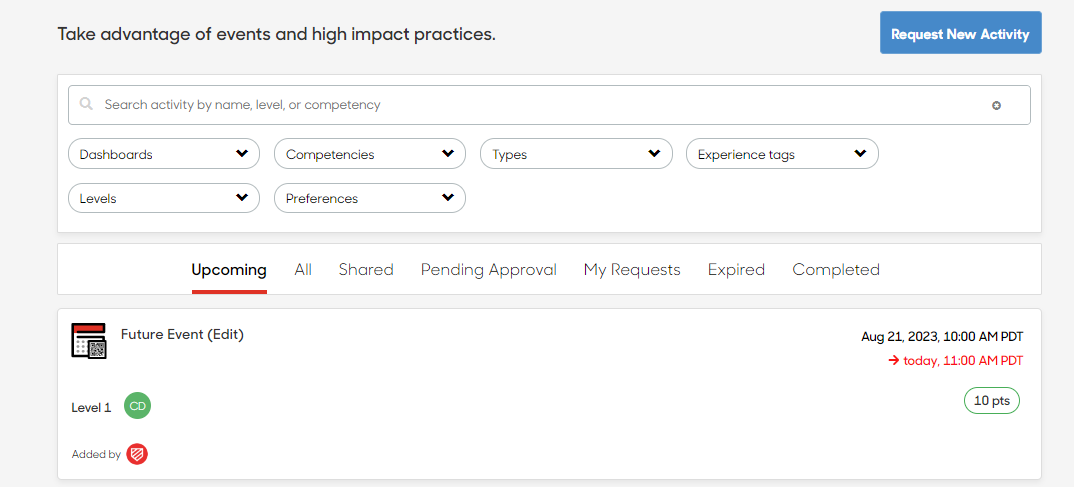 3. Click on the 'Preferences' drop down menu.
4. Filter by 'RSVP'.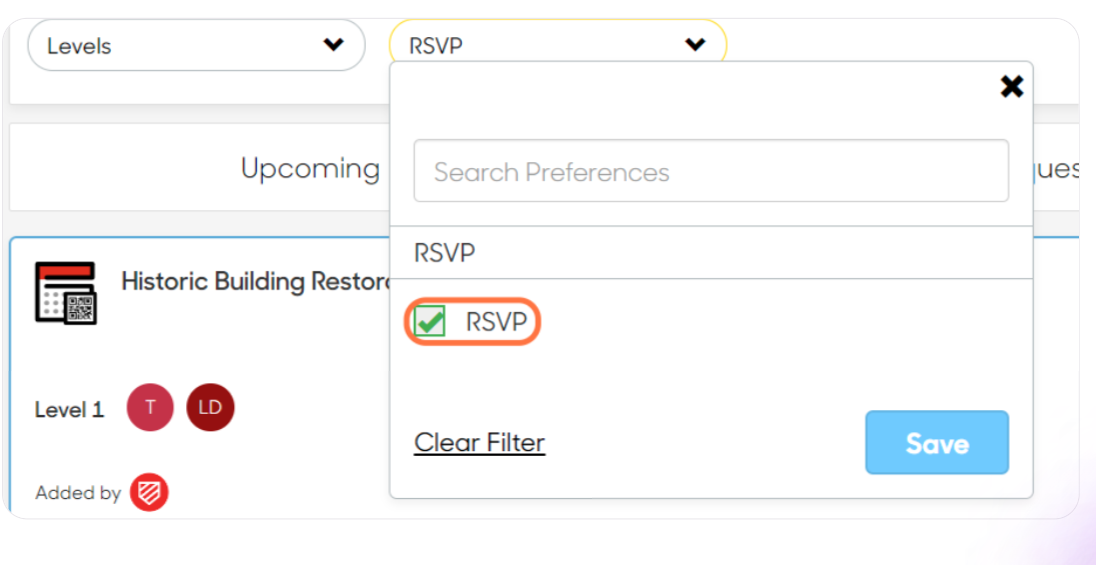 5. Click on Save. After saving this filter, you will see all activities that you have RSVP'd for.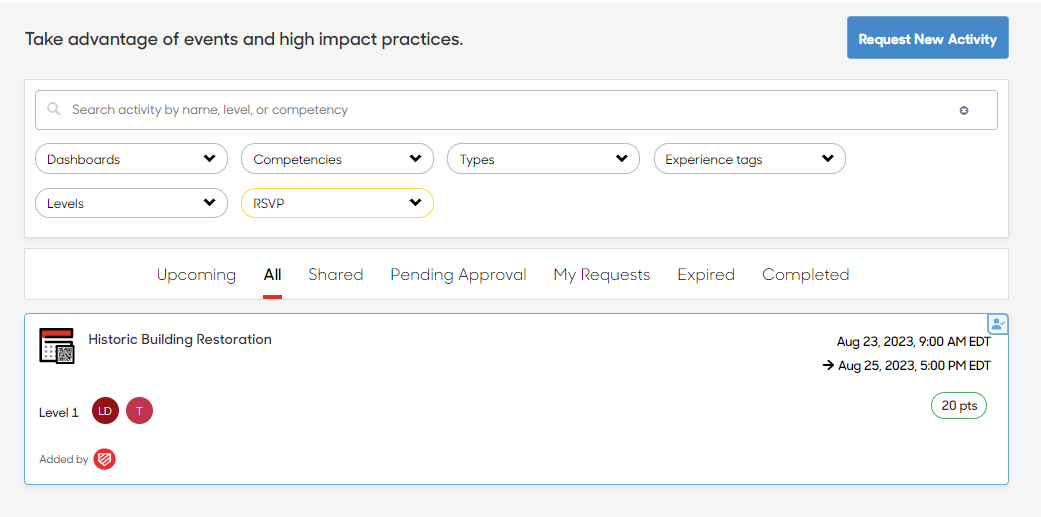 If you have additional questions, chat with us below or send us an email at support@suitable.co.