Keep in Mind...
This report will show you individual activity completions by student, giving you a holistic view of what students have completed within your program.
How to download an individual completion report:
1. From the Dashboard, navigate to your name in the bottom left corner, then click Settings > User Management. 

2. On the right-hand side of the page under the search bar, select Get report from search. From the menu, select Get individual completion report.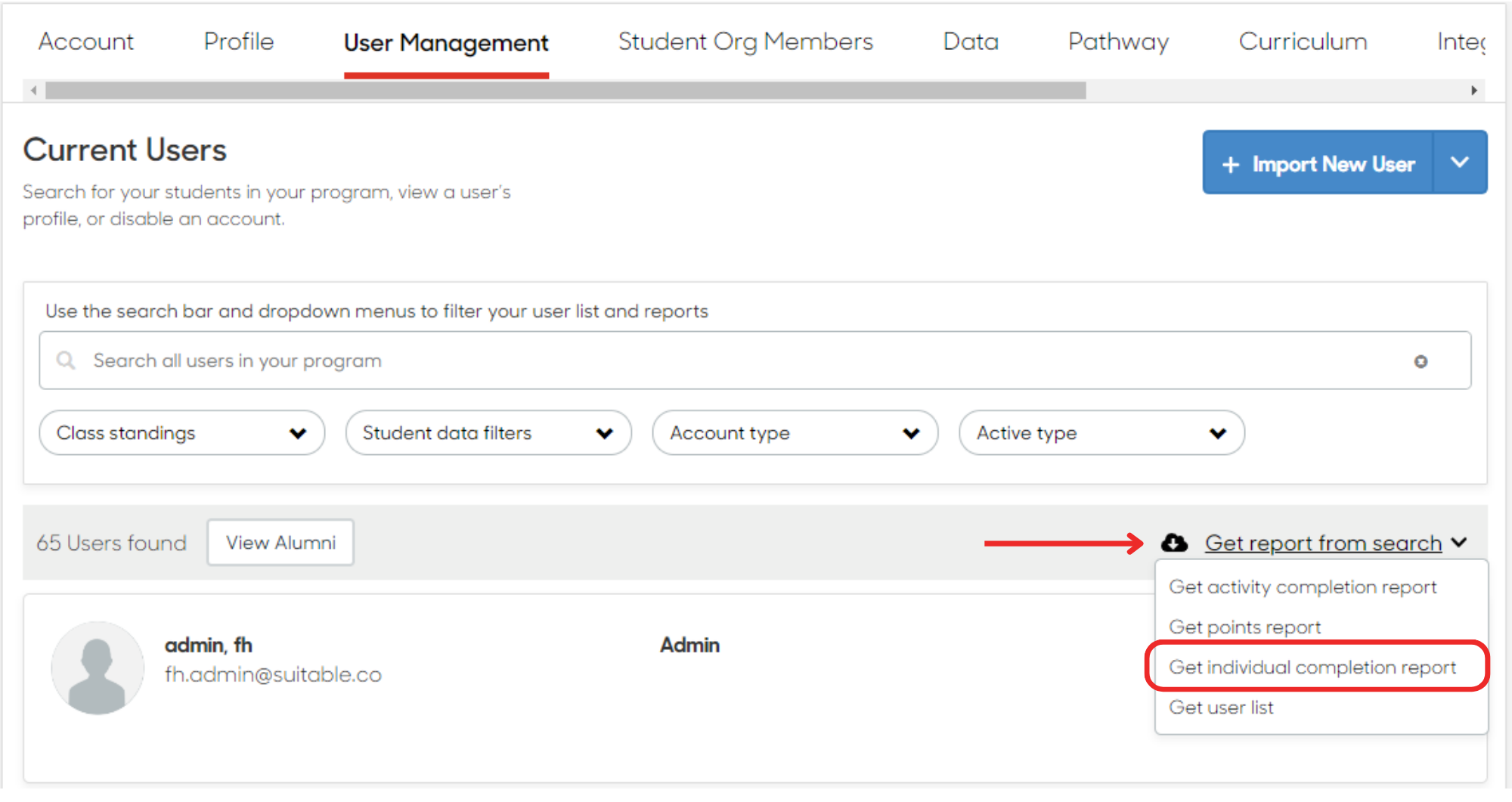 Be sure to utilize the search bar and the filters to adjust which users will show up in the report that you pull. For instance, if you want to pull this report for a specific user, search their name in the search bar so that only their name appears in list of users.

3. A pop up menu will appear in the middle of the screen allowing you to select a Date Range for Reports, select Last 2 years to expand the drop-down menu.
Feel free to select a pre-determined date-range (e.g. this semester, this school year, etc.) or customize your date range.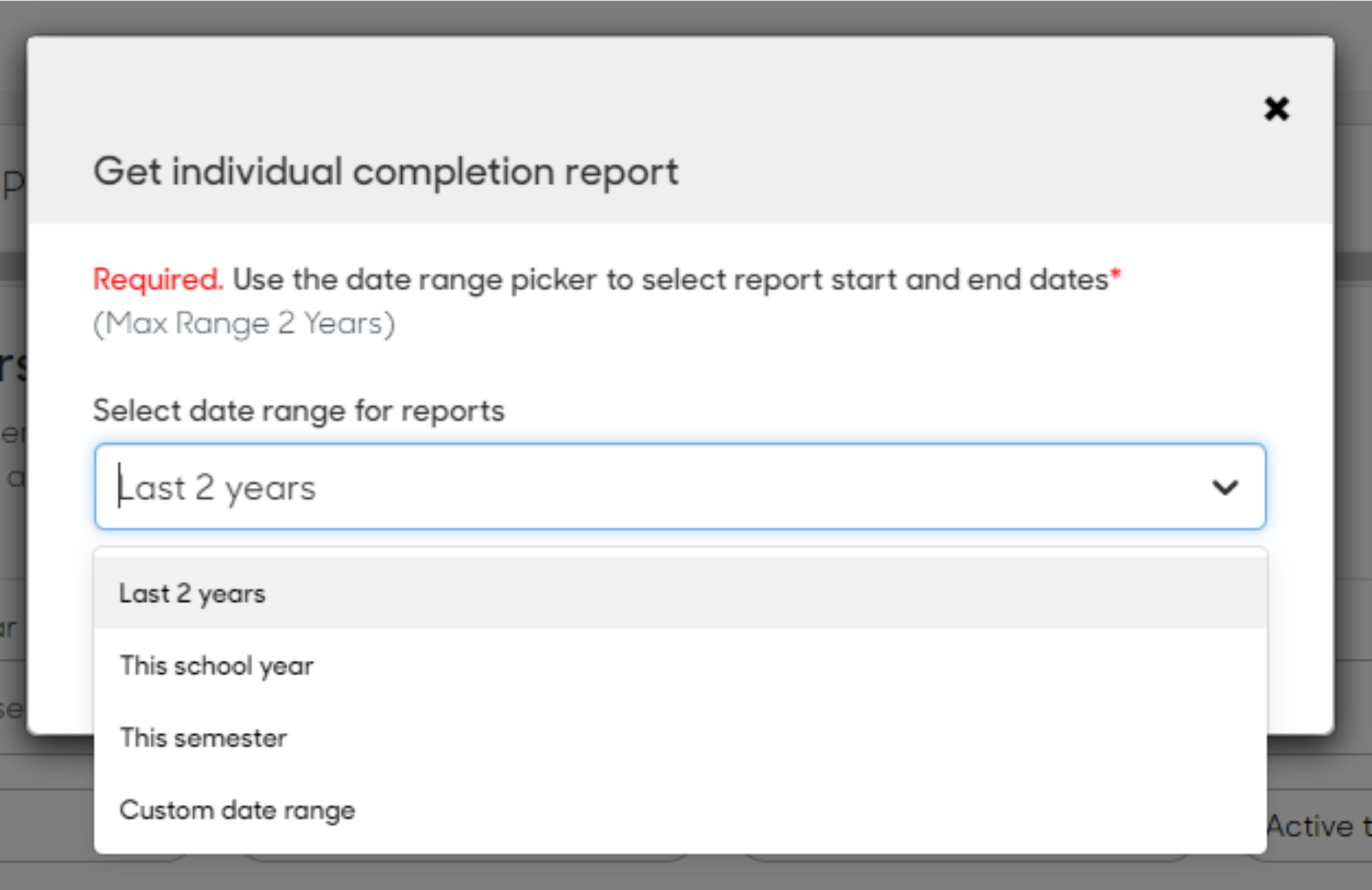 4. Select the Get Report button to download the report detailing the metric you are seeking. Once selected, a green success header will pop up confirming the report will be sent to you via email.
5. Retrieve the compiled report from your inbox. Be on the lookout for an email with the subject Individual Completion Export Success depending on the type of report. Be sure to check your SPAM folder!
6. Use the link to download the report. As the link will expire within 7 days, we encourage you to store the report in an accessible location or request the report again on a later date.
If you have additional questions, chat with us below or send us an email at support@suitable.co.