How to upload links / website to a submission:
1. When completing an activity that requires a link submission, under the Choose File button you will see the following: Do you want to upload a link to a website? Click here. The submission form will then adapt to enable a link.

2. Remember to include the https:// or the http:// otherwise you will receive the below error message.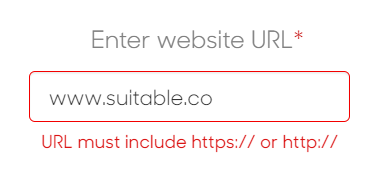 3. Provide a description of the submission, confirm whether you want it to be viewable by the public in the bottom left corner, and click Complete and claim your points.