Badge retirement allows you to effectively manage your digital badges by determining how long a badge should be tracked by a student. If you have a badge that should only be attainable within a given time interval (semester, year, etc.), you can simply click Retire and students will no longer be able to track or gain progress for it.
Retiring a Badge
You can retire a badge by navigating to the Edit view of the achievement. Once in the edit view, you will see a Retire button in the Details tab of the achievement wizard. View the image below: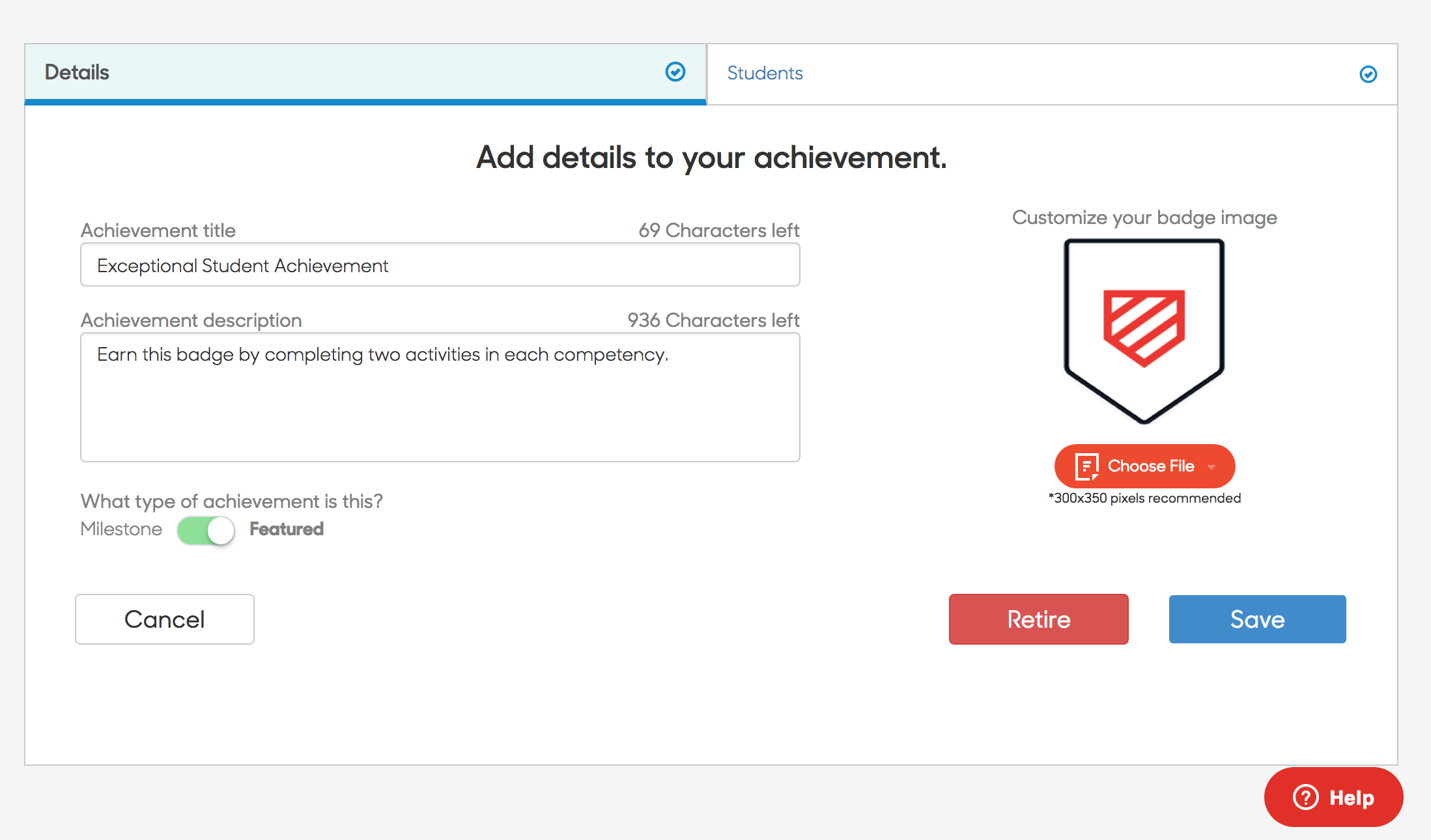 After clicking Retire, you will be prompted by a confirmation modal to verify that you wish to retire the badge. Once confirmed, it will be officially retired and will be displayed in your Retired tab in your achievement list.
Rules of Retired Badges
Here are some important notes to keep in mind regarding retired badges:
You still have access to badge reports and requirements after a badge is retired. They will be displayed in the Retired tab of your achievement list view.
Once retired, any students that have not yet completed the badge will no longer be able to track or earn progress towards completion. It will no longer be displayed in their achievement list.
If a student has earned the badge before it is retired, it will be displayed in their scorecard as well as their achievement list.
If a student has earned the badge and removes a completed requirement after the badge is retired, they will lose the badge and it will no longer be attainable.
Other reminders!
If there is anything you are unsure about, or simply have questions about something, feel free to chat with us below or send us an email at support@suitable.co - we are happy to answer any questions you may have!