Keep in mind...
Achievement reports can be used to review each student's progress within a specific achievement.
Watch a video about downloading achievement reports here:
How to download an achievement report:
1. To obtain an achievement report, navigate to your Achievements section. Click the downward arrow for the achievement you are seeking a report for.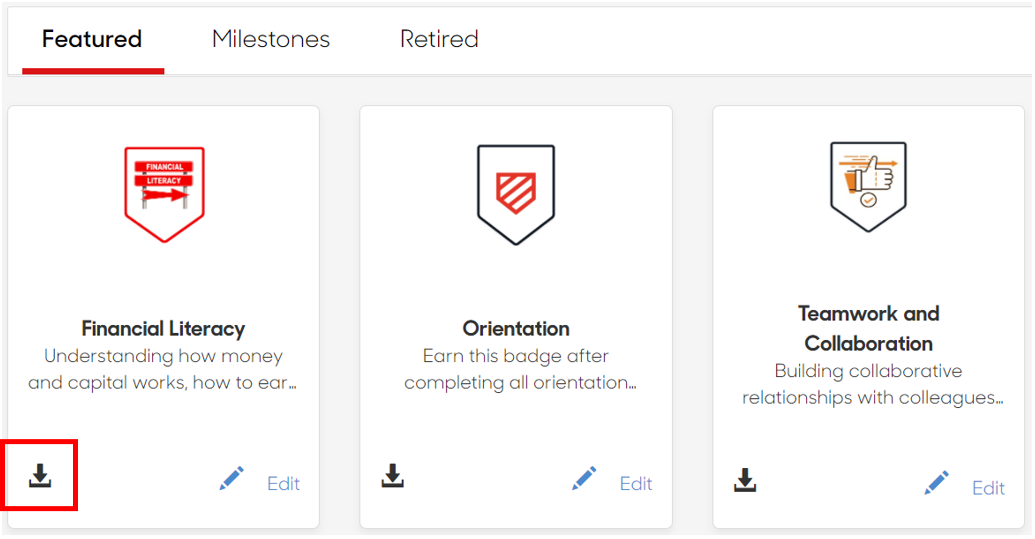 2. The achievement report will be sent to your email. A green header will pop up indicating a successful request.

3. Check your email for the report. Be sure to check your SPAM folder!
Use the link to download the report. As the link will expire within 7 days, be sure to store the report in an accessible location or request the report again on a later date.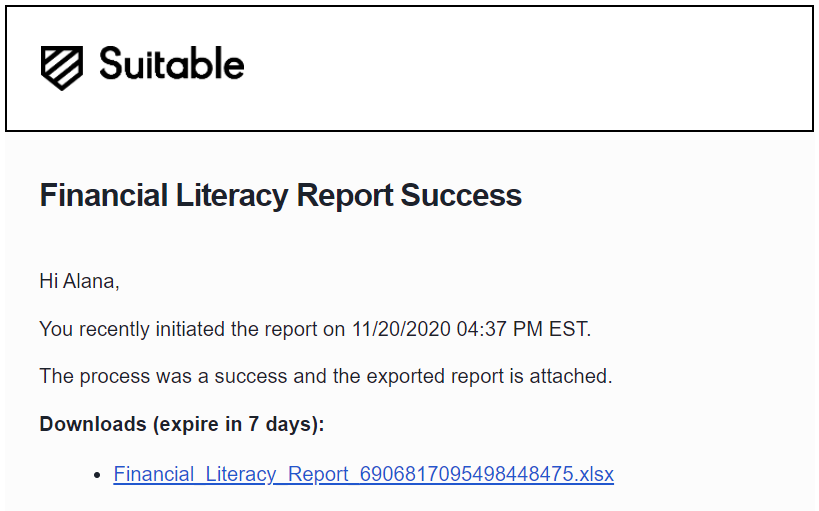 Information to know:
The Date Achieved column specifies the time stamp of when the achievement was completed.
Students are sorted by their Completion Percentage and then by their Date Achieved.
In some cases, an achievement's requirements may change between years. In these instances, students that achieved older versions of the badge will show progress that reflects their completion of an older version's requirements. Students who gain access to the badge after it has been updated will show only requirements that match the badge's current requirements.