Keep in mind...
Any changes made to your scorecard will be visible to others. Your scorecard information can be edited on both the mobile and web app.
Below is information on how to edit your scorecard on the mobile app:
Once you log in, navigate to the Settings page by clicking the gear tool in the top right corner.
Then select Scorecard in the Profile section.
Once on the scorecard page, you can update your profile image by choosing a file from the following locations:

Facebook
Instagram
Google Drive
Dropbox
Phone camera
Phone storage

To edit your other scorecard information, tap any field not marked with a lock symbol , as these fields cannot be changed.
Once you are finished updating your scorecard information, tap the Update button at the top of the screen. Keep in mind that if you have not made any changes, this button will not appear.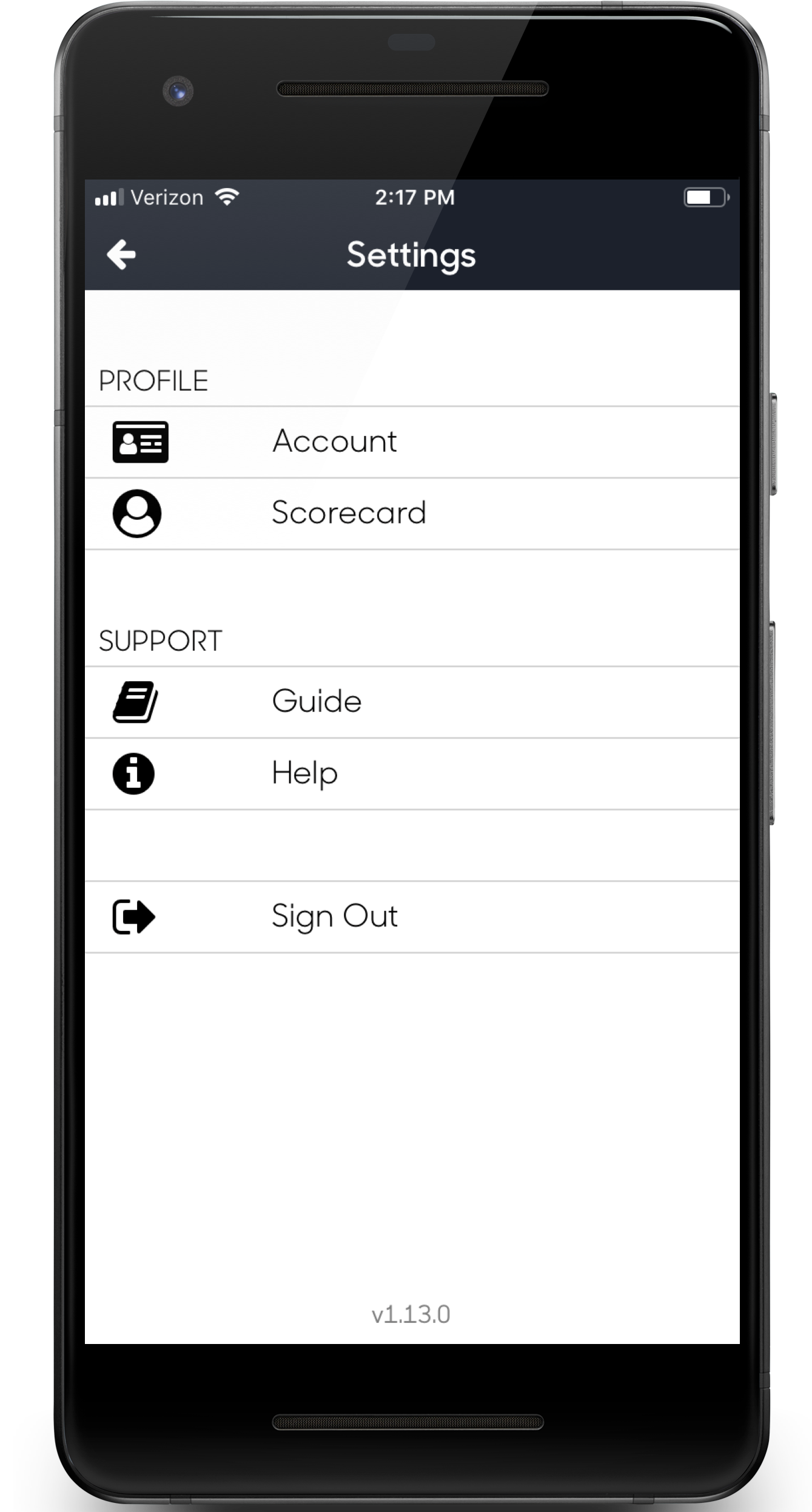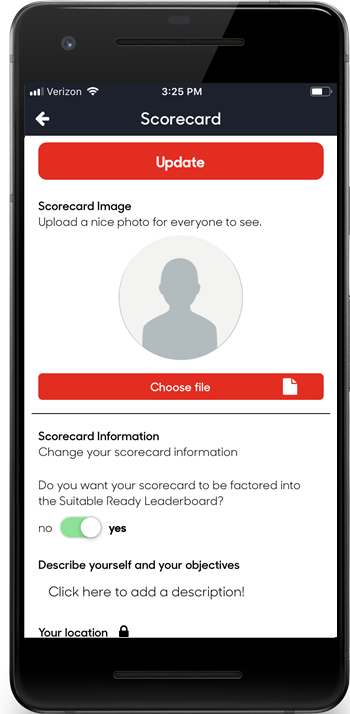 Other reminders!
If there is anything you are unsure about, or simply have questions about something, feel free to chat with us below or send us an email at support@suitable.co - we are happy to answer any questions you may have!