Keep in mind...
There are two summary reports available to analyze student progress and engagement. Both reports offer the same level of student demographics while detailing engagement through either the number of total points or the number of activity completions per student. When pulling a report, you have access to the following date-range criteria:
All-time
This school year

8/1/CURRENT YEAR - 7/31/NEXT YEAR

This semester

Fall semester

8/1/CURRENT YEAR - 12/31/CURRENT YEAR

Spring semester

1/1/CURRENT YEAR - 5/31/CURRENT YEAR

Summer semester

6/1/CURRENT YEAR - 7/31/CURRENT YEAR

Custom date range
Note: for all time spans, the ranges are inclusive from start date to end date.
Below are instructions on how to pull a custom date range report:
1. From the Dashboard, go to Settings > Student Management.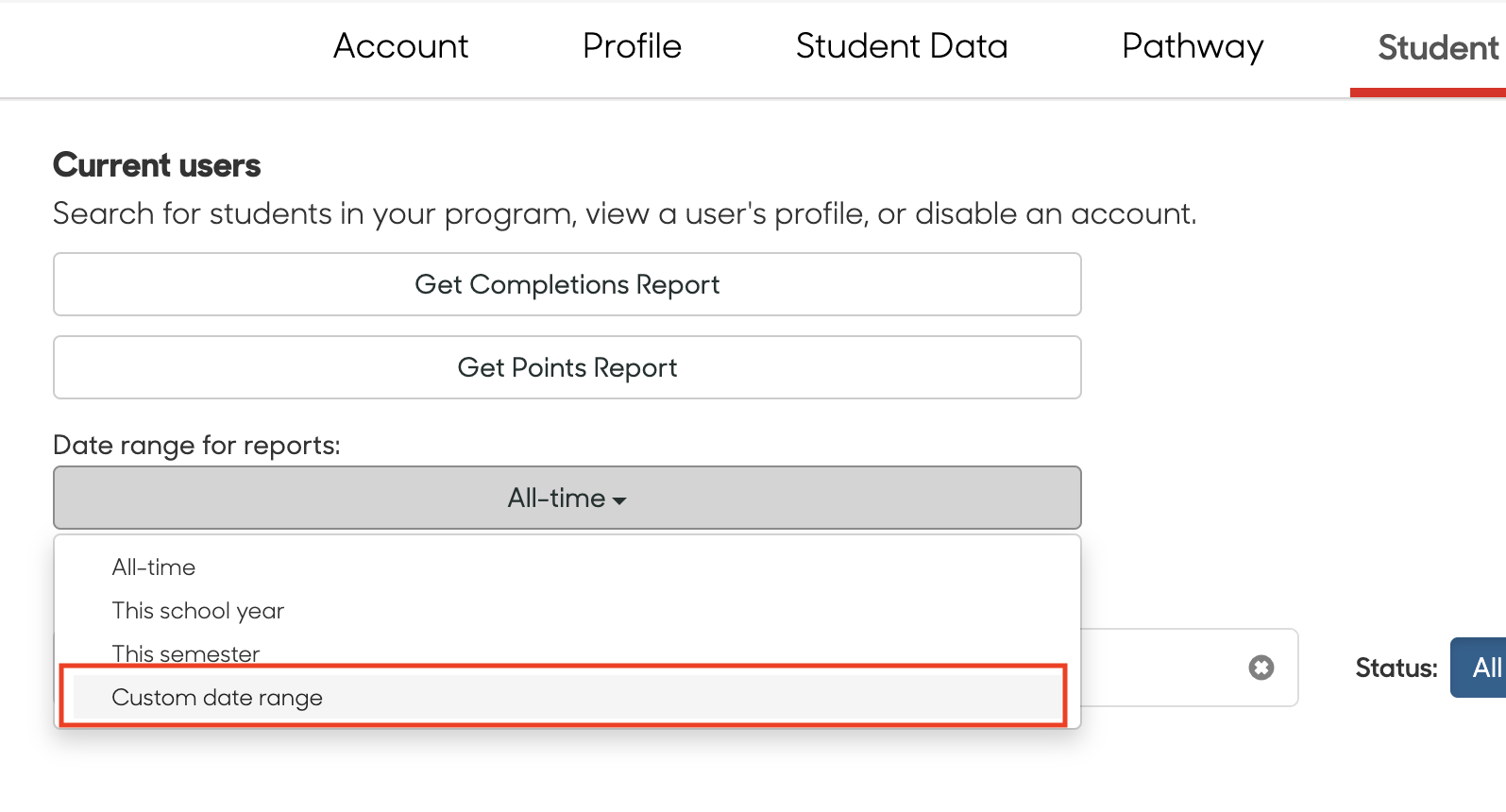 2. Select both a from and to date if using custom date range.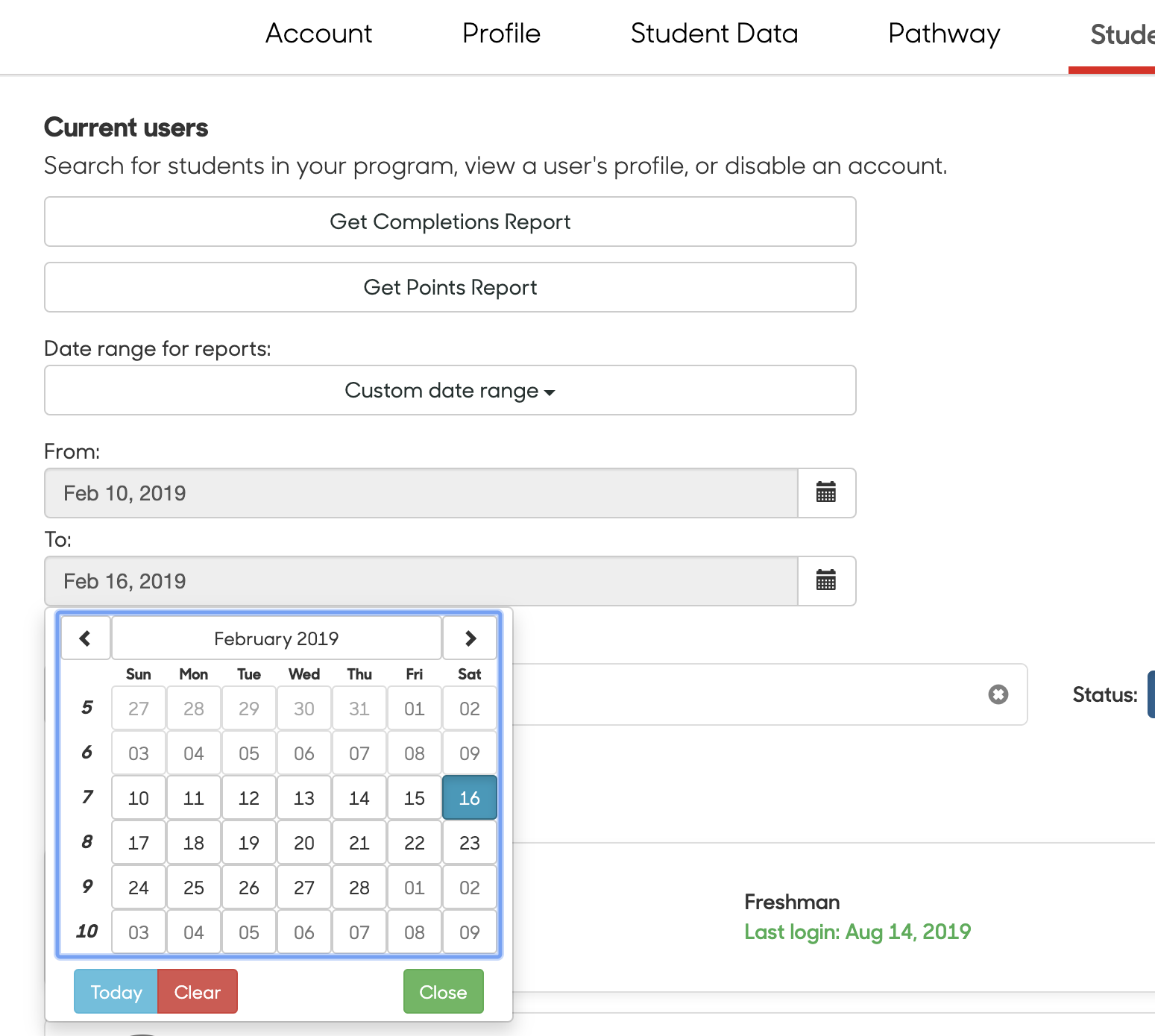 3. Select either the Get Points Report or Get Completions Report button to download a report detailing a particular metric. Once selected, a green success header will pop up indicating the report will be sent to your inbox for retrieval.

4. Retrieve the compiled report from you inbox. Be on the lookout for an email with the subject Points Summary Export Success or Completions Summary Export Success depending on the type of report. Be sure to check your SPAM folder too!
5. Once found, use the download link to download the report. The download link will expire within 7 days, so be sure to store the report in an accessible location.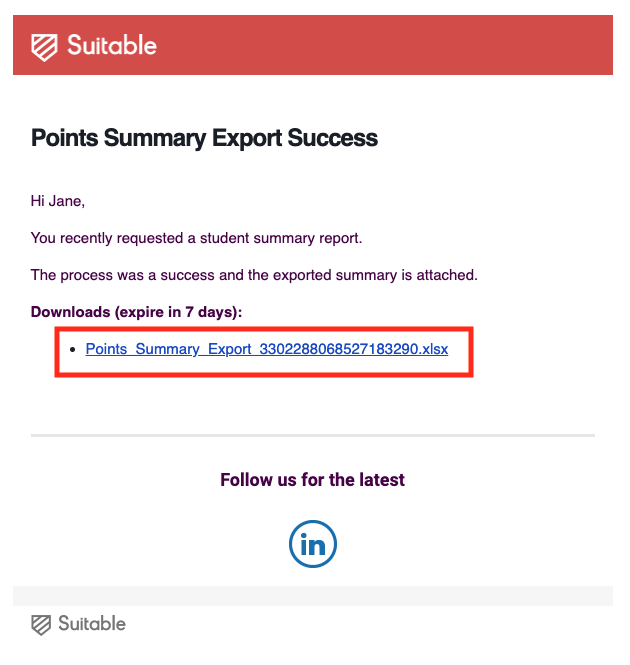 Other reminders!
If there is anything you are unsure about, or simply have questions about something, feel free to chat with us below or send us an email at support@suitable.co - we are happy to answer any questions you may have!