Keep in mind...
Any Achievement that you find on the web can also be found on the mobile app.
Below is information on how to view achievement requirements on the mobile app:
Once you log in on the mobile app, navigate to the Achievements tab.
From here, you should be able to scroll through your Featured, Milestone, and Completed achievements. You will see a progress bar for each achievement, indicating your percentage complete.
Select an achievement to view its requirements. Once you open up an achievement, you will see its title, description, your progress percentage, and tabs displaying all and completed requirements.
Within the Requirements tab, you will see a list of activities. Each activity displays its title, applied competencies, point total, and number of requirements within the activity if the activity is an Experience Set (notated by a correlating number of dots and completed number in green/required number in black).
From this list, you can select activities to view their requirements. For further assistance, refer to the support article Viewing Experience Set requirements on the mobile app.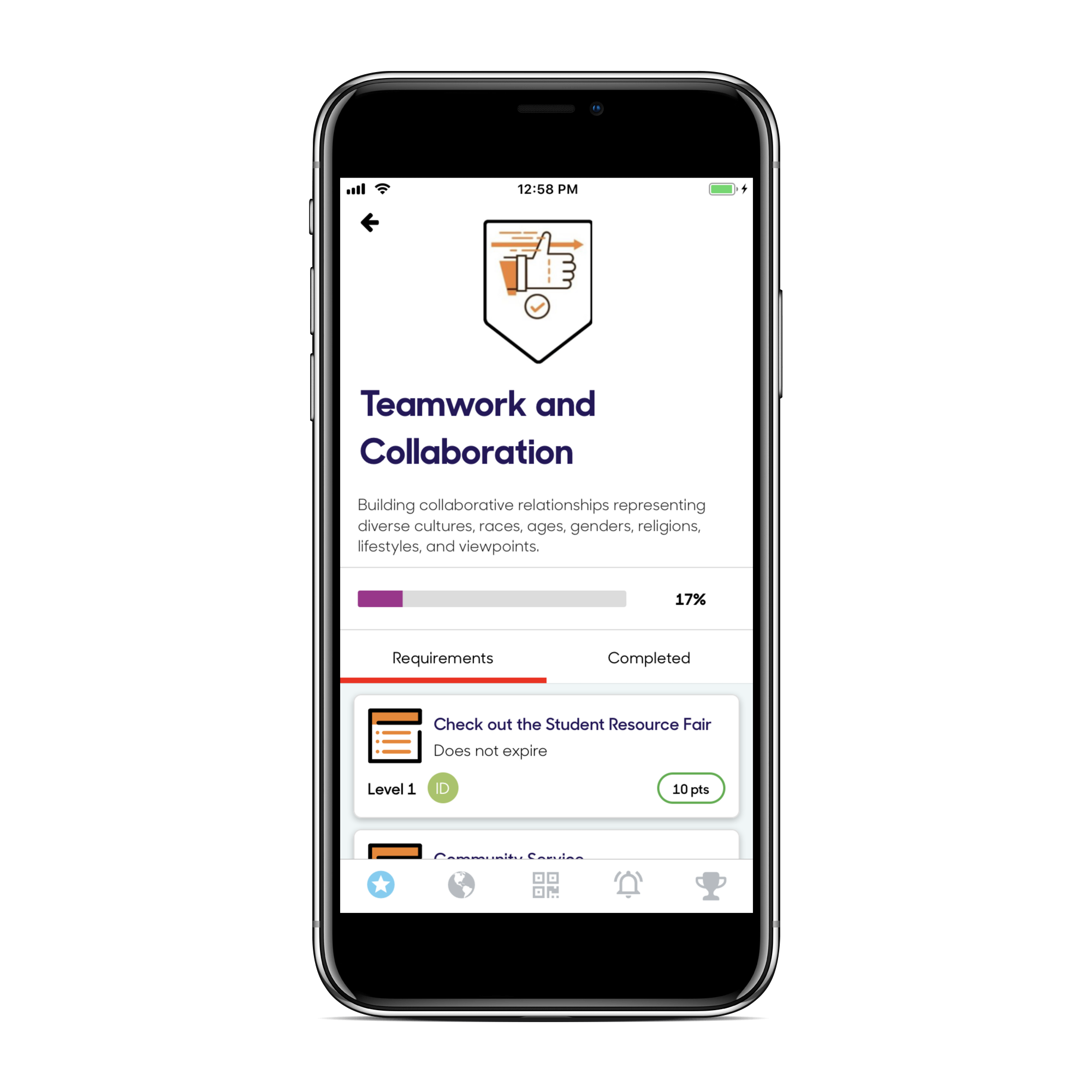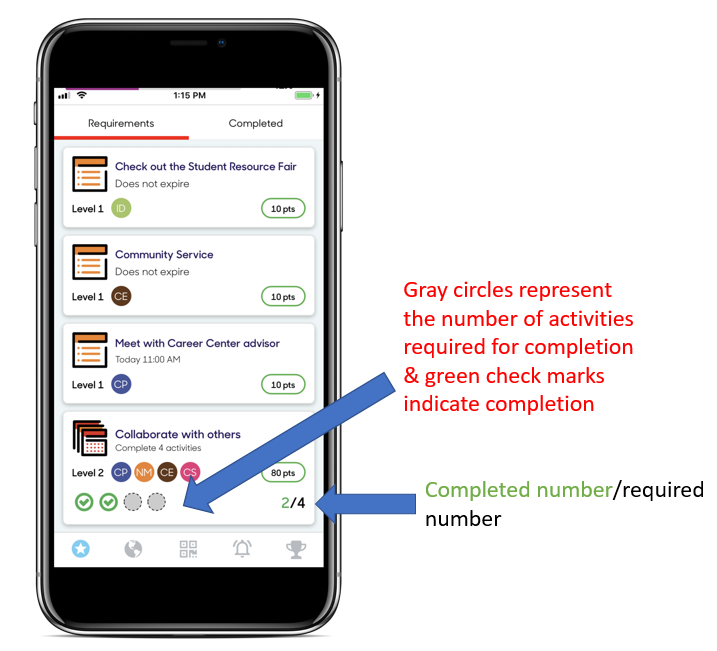 Other reminders!
If there is anything you are unsure about, or simply have questions about something, feel free to chat with us below or send us an email at support@suitable.co - we are happy to answer any questions you may have!