Keep in mind...
Any Experience Set that you find on the web can also be found on the mobile app.
Below is information on how to view Experience Sets on the mobile app:
Once you log in on the mobile app, navigate to the Activities page.
From here, you can search for the Experience Set in the search bar in any of the categories listed (e.g., Upcoming, Completed, Pending Approvals, Submission, All) and click the one you are looking for.
The Required and Options tabs show the tasks and events that you must complete in order to earn this Experience Set.
The area below the Level shows you the number of activities that are required (as well as the minimum number of optional activities that require completion) and updates you on your progress.

Dotted circles represent activities that can be found in the list of Options.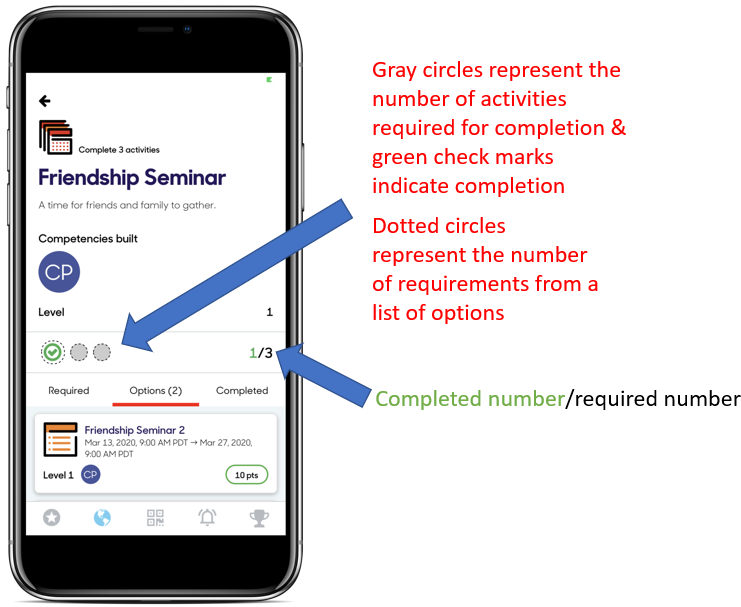 Other reminders!
If there is anything you are unsure about, or simply have questions about something, feel free to chat with us below or send us an email at support@suitable.co - we are happy to answer any questions you may have!