Keep in mind...
You can change your account's password through the web and mobile app. To change your password on the web app, review this article.
We recommend keeping your account password the same as the password you use for your university email.
How to change your password on the mobile app:
Navigate to the Settings page
Tap Account & Scorecard Details and select Account.
To edit your password, tap Update Password.
Once finished, tap Update at the bottom of the screen. If no errors appear after updating, you have successfully changed your password.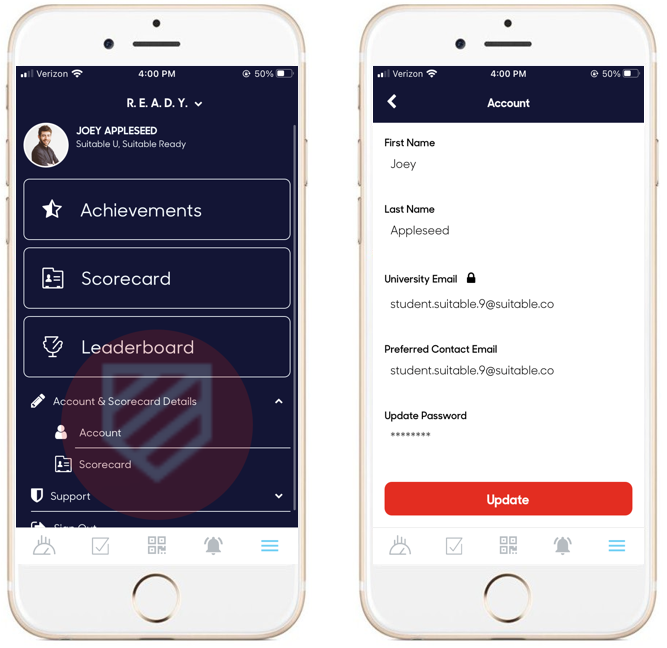 If you have additional questions, chat with us below or send us an email at support@suitable.co.