Keep in mind...
You are able to edit your account information, such as your name, preferred contact email, and password, on both the mobile app and the web. Review this article to learn how to edit account information on the mobile app.
Any changes you make will immediately be visible on the web and mobile apps for you and other user who may be viewing your profile.
If your program utilizes Single Sign-On (meaning you login to Suitable through your university's portal), you will not be able to update your university portal password via this page. You will have to update your password through your university's portal.
How to edit your account information via the web app:
1. Click the Settings tab on the left-side toolbar and navigate to the Scorecard Information section.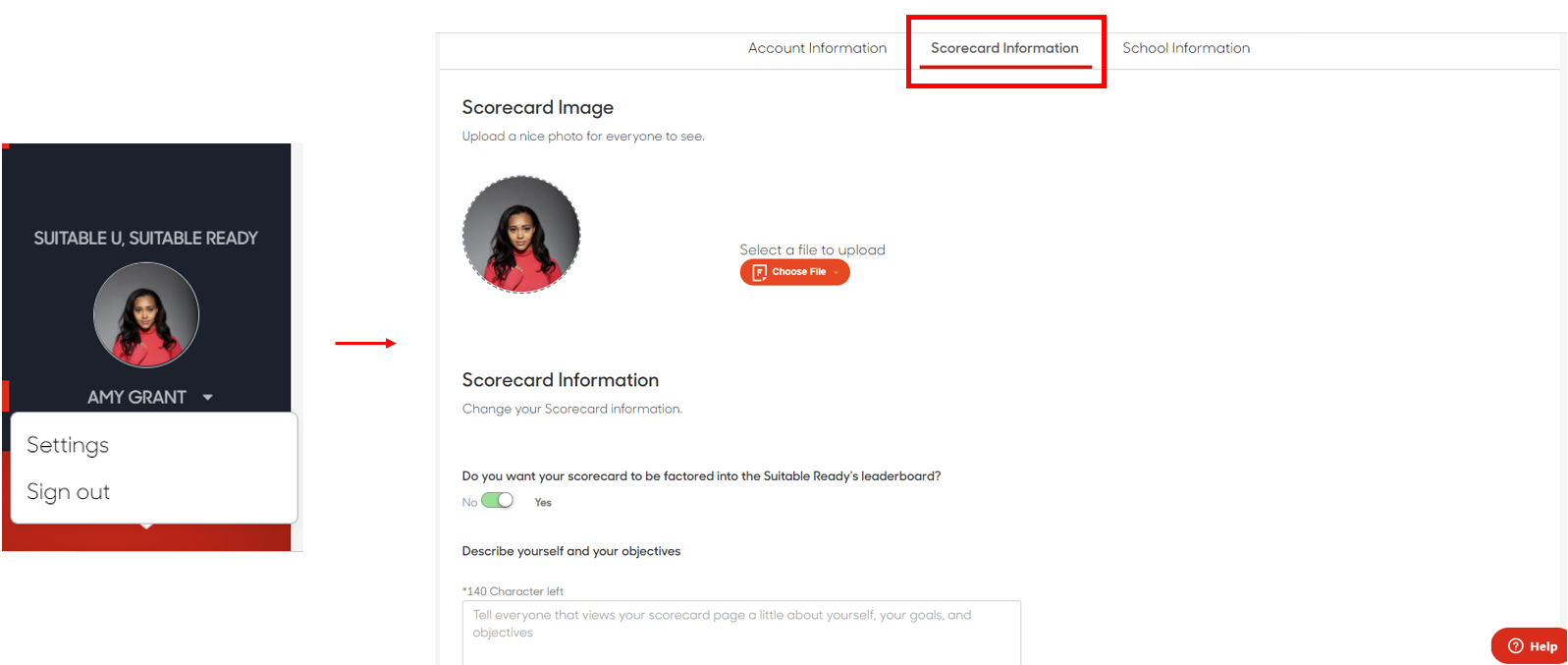 2. You can edit any field that's not grayed out; this includes your description box, graduation month and year, GPA, and scorecard opt-in/out.
3. Once finished, click Save Changes in the bottom right of the screen. If the update is successful, you will receive a "Nicely done! You have successfully updated your scorecard information." notification in green.