Keep in mind...
You can view your pending approval activities on the mobile and web app. If you do not see the points automatically recorded once you complete an activity, it might be pending approval - see below to confirm on the mobile app.
*Please allow up to 14 days for your program administrator(s) to approve your activity.
How to view your Pending Approval Activities on the mobile app:
1. Once you complete an activity that requires an administrator's approval, a Pending Activity Completion message will pop up on your screen.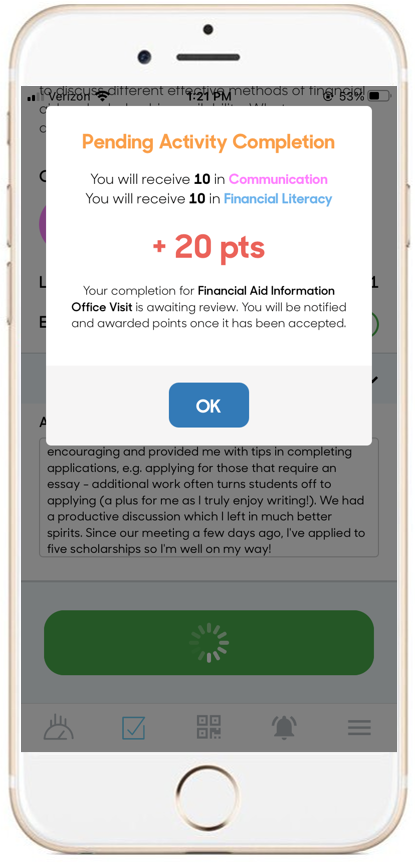 2. To search for pending approval activities, remain in the Activities tab

and navigate to the section titled Pending Approval. The activity will remain here until reviewed by your program administrator.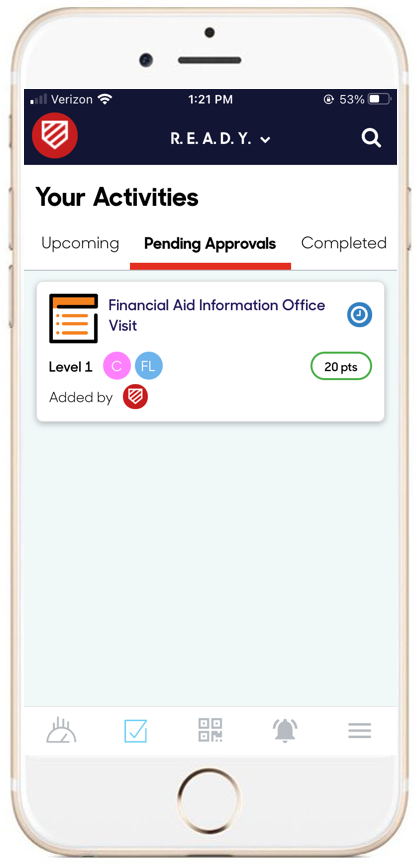 3. Once reviewed, you will receive an email from your program administrator notifying you of their approval. If approved, the points will be awarded and the activity will be moved to the Completed section of Activities. If denied, the email will include the reasoning.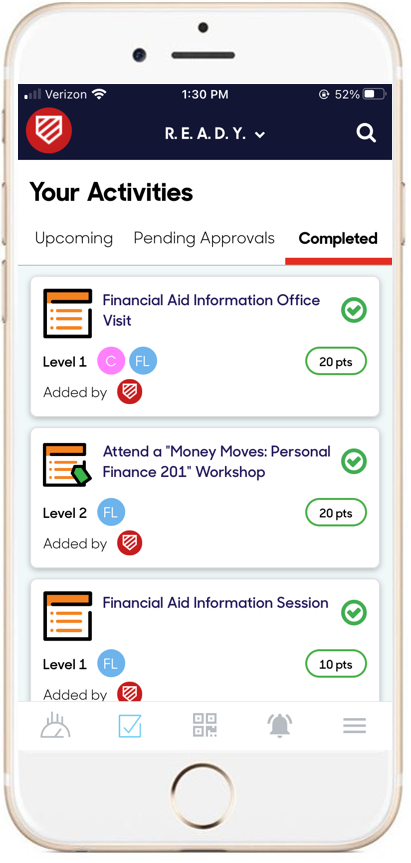 4. Swipe right on a pending approval to Undo Completion: