Keep in mind...
An active roster feed indicates that the student roster has been synced by an account provisioning feed, and student accounts are created automatically. As this feed is controlled by your institution's IT department, it may not be a part of each program's site.
How to find your program's active roster feed:
1. From the Dashboard, navigate to Settings > User Management.
2. Click Roster feed active. *Note: you will not see this indicator if no roster feed is active.
Another path to access the feed: Settings > User Management > Integrations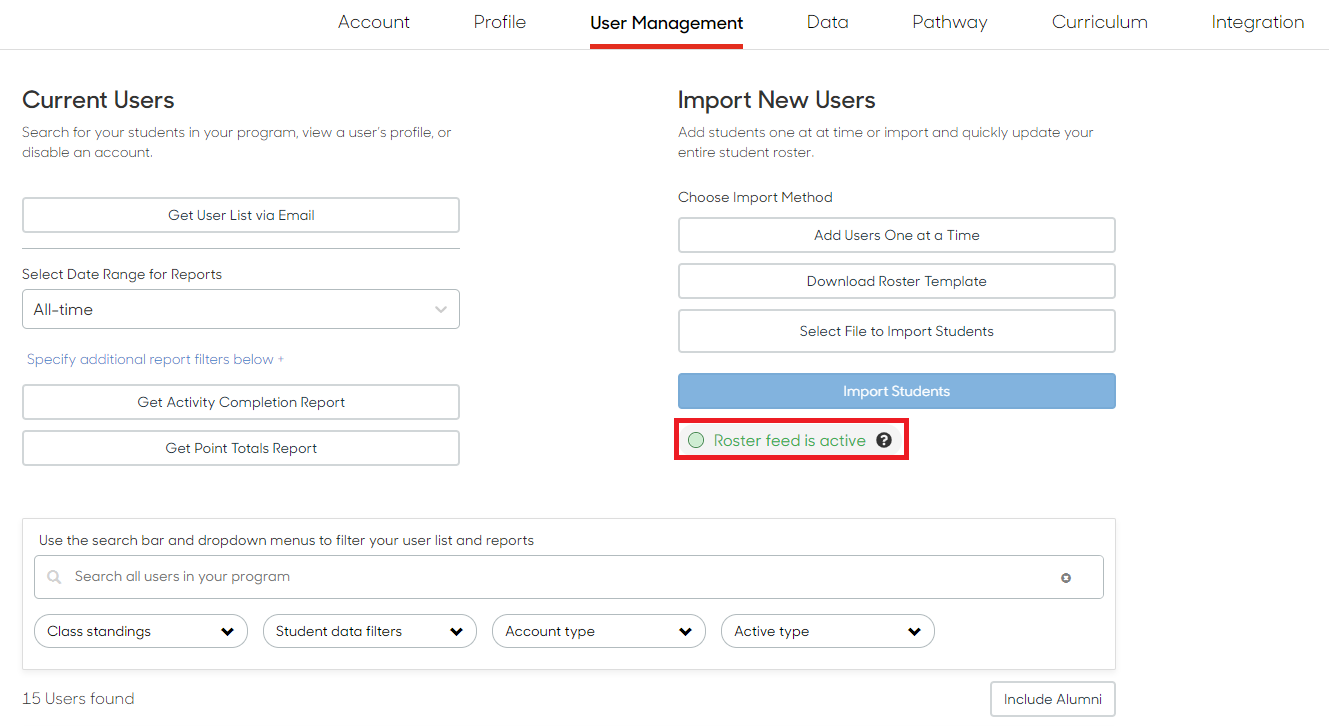 3. Students are being added and updated through the Roster Feed. The table depicts the fields that are being updated by the roster feed.
Note: If you would like additional data included in the roster feed, please reach out to your IT department and your University Success partner.