Adding an experience tag to an activity makes it easier for students to filter through activities, and allows program administrators to run engagement reports and analyze data based on your tags.
The articles, How to add an Event (as a Contributor) and How to add a Task (as a Contributor), How to add an Event (as a Publisher), and How to add a Task (as a Publisher) demonstrate how to add Experience Tags to an activity. Here, you will learn how to filter by these tags.
How to filter by an Experience Tag:
1. Click the Activities tab on the left-side toolbar and select the drop-down menu titled Experience tags.
You can scroll through this list to review different Experience Tags. Each tag is listed under an Experience Category in bold (Experience Categories serve as umbrellas to house experience tags within).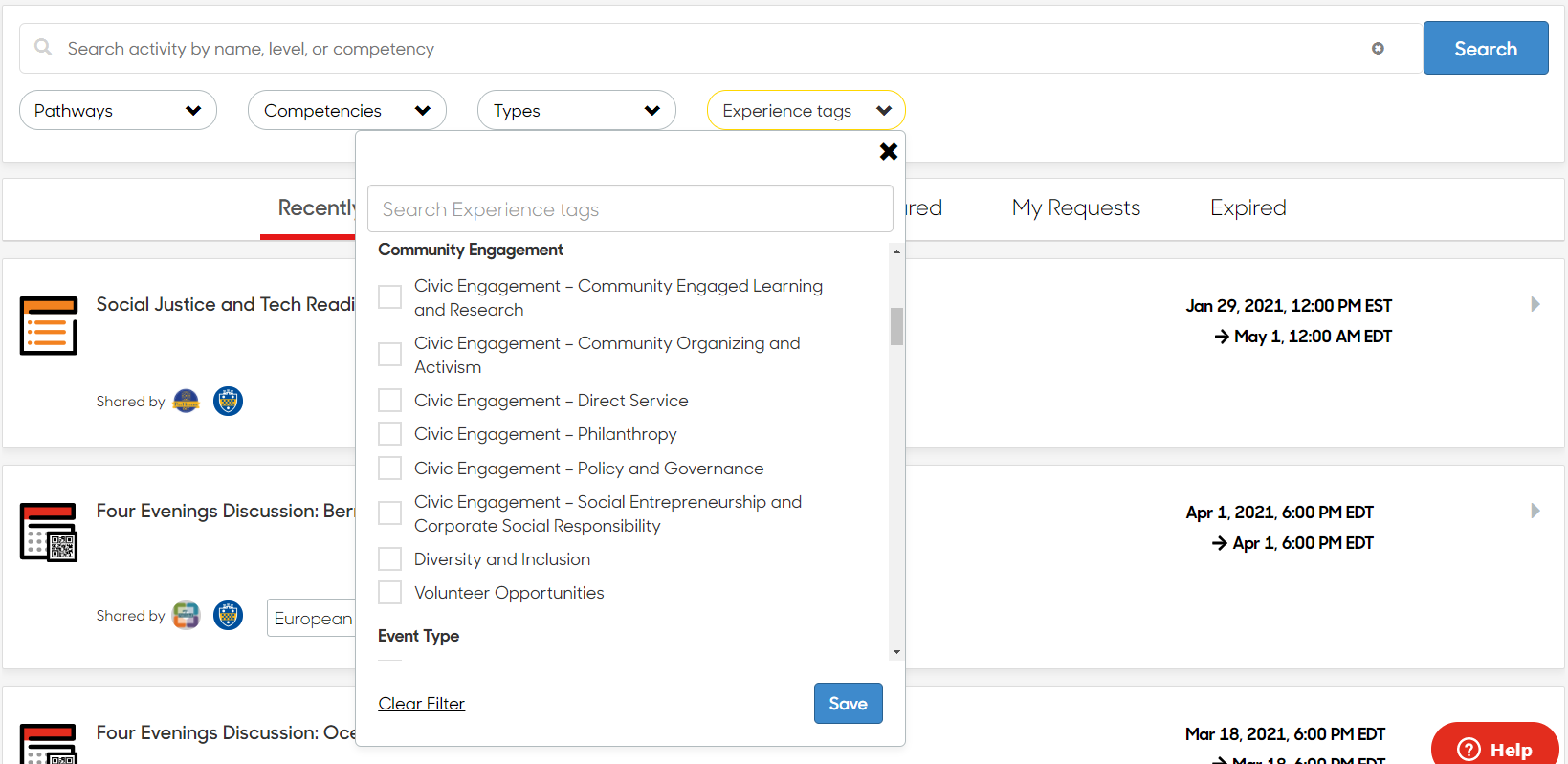 2. Once you find your desired Experience Tag(s) to filter by, click the tag or the square to its left and Save. All activities tagged with the Experience Tag(s) will pop up. You can select as many tags as you would like.
In the example below, we selected Civic Engagement - Community Organizing and Activism. You will see that tag appear below the name of the activity as well.

If you want to search for another set of tags, select the drop-down menu and click Clear Filter in the bottom left corner.