To begin the process, please contact your representative from Suitable's University Success Team if you would like to add Student Organizations to your subscription.
Keep in mind…
Use this tab to view what organizations your institution has to offer and get involved on campus.

You can also access organizations on the mobile app. Learn how to do so here.
How to view and access student organizations:
1. Click on the Organizations tab.

2. Within this tab, you will see a list of all the student organizations at your institution.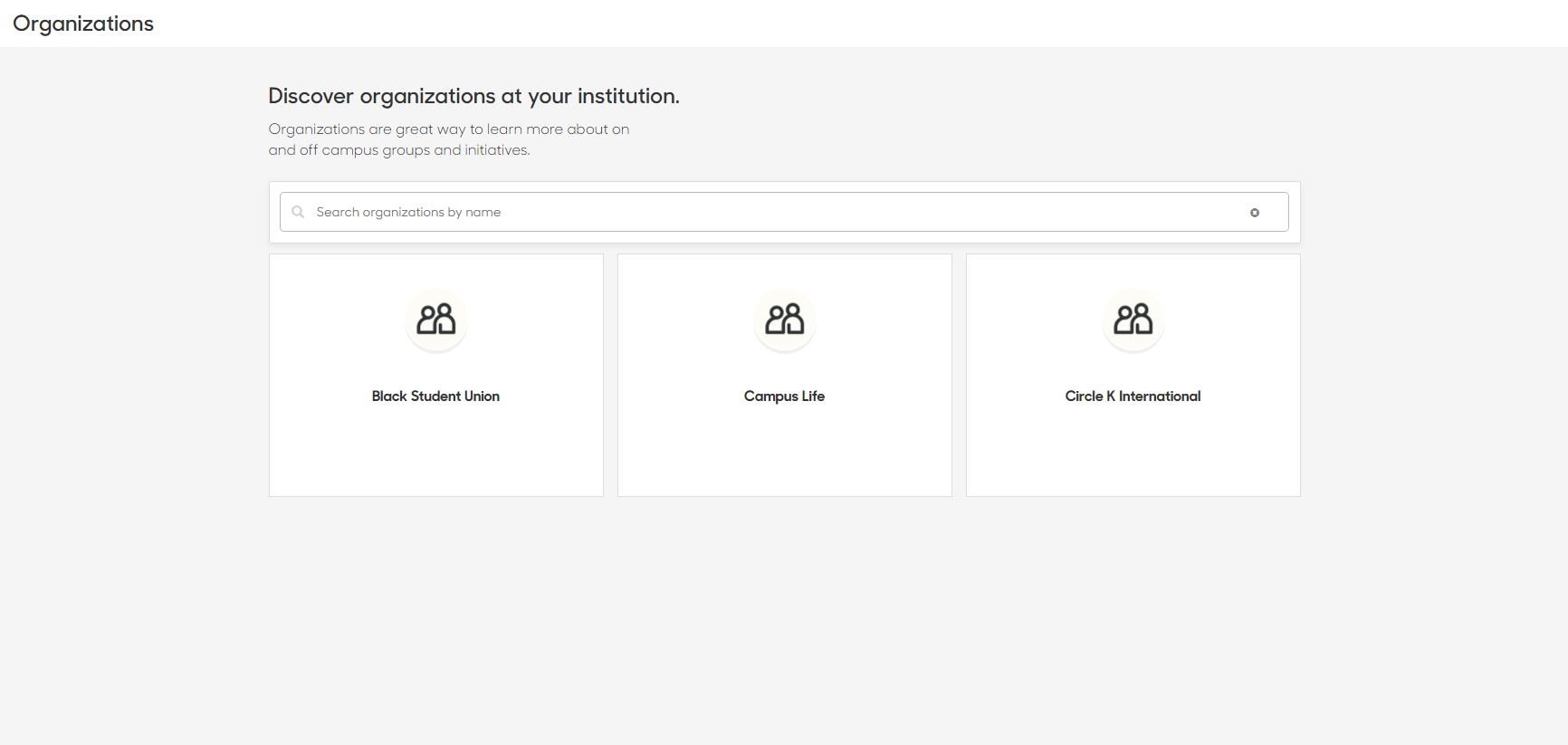 3. Click the tile or type in the search bar to find student organizations.
4. Once on the organization's page, you will see important information, such as a summary of their mission, officers, and upcoming events.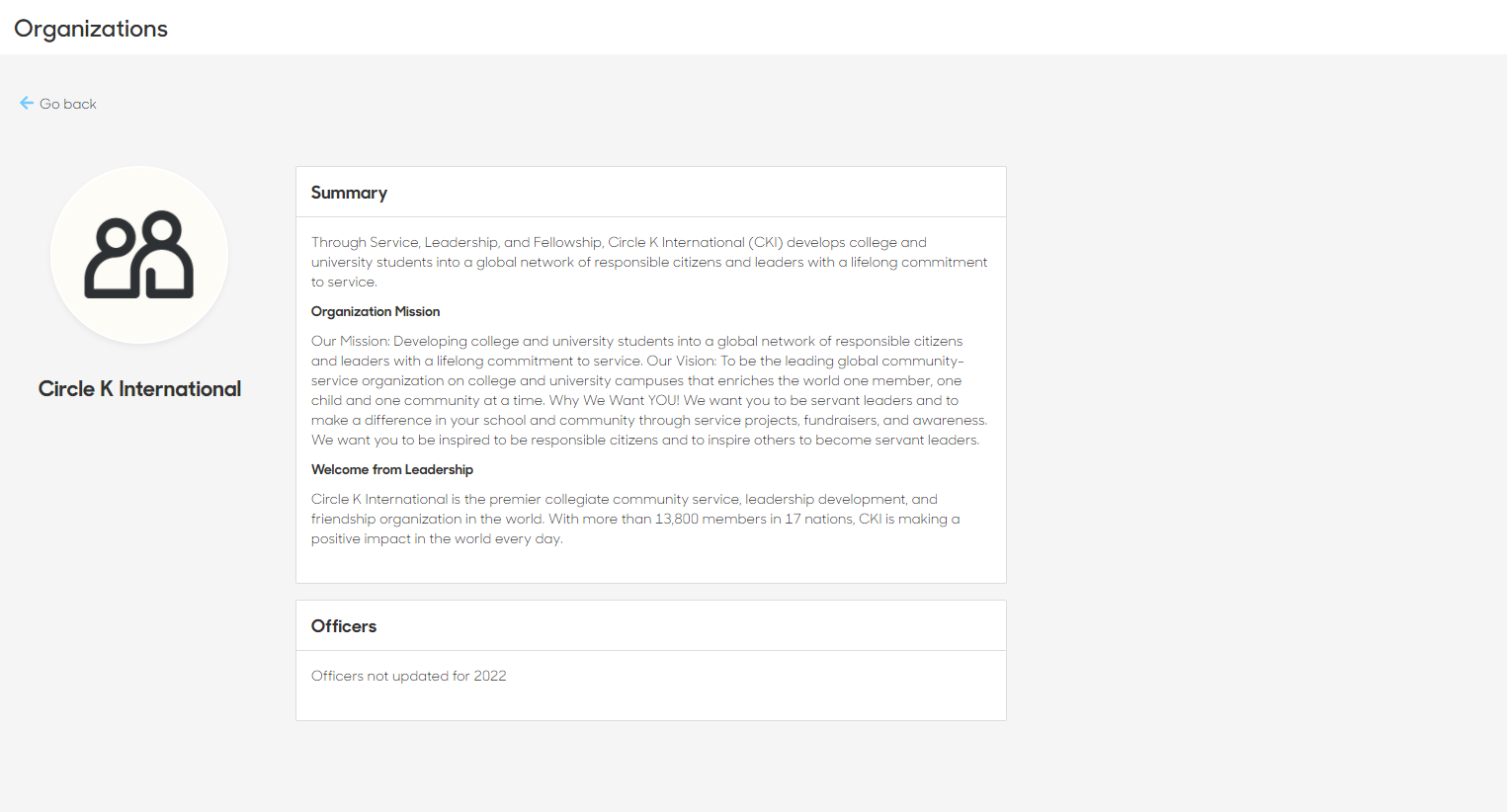 If you have additional questions, chat with us below or send us an email at support@suitable.co.