Keep in mind…
Students who have already completed the activity will retain their points even after it has been archived.
To archive an activity:
1. From the Dashboard, navigate to the Activities tab.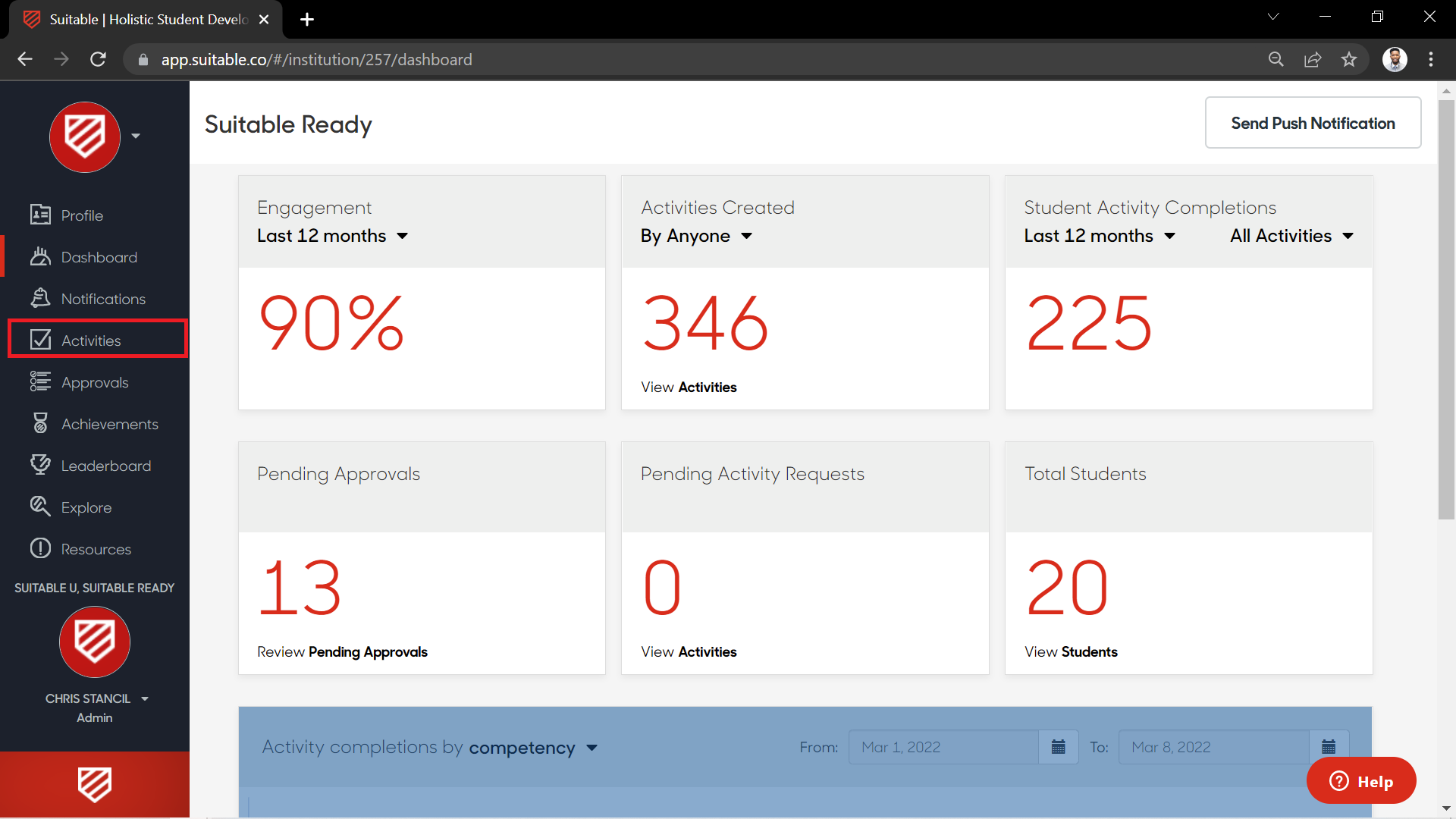 2. Search for your desired activity using the provided search bar.
3. Select the activity by clicking on any part of the activity card.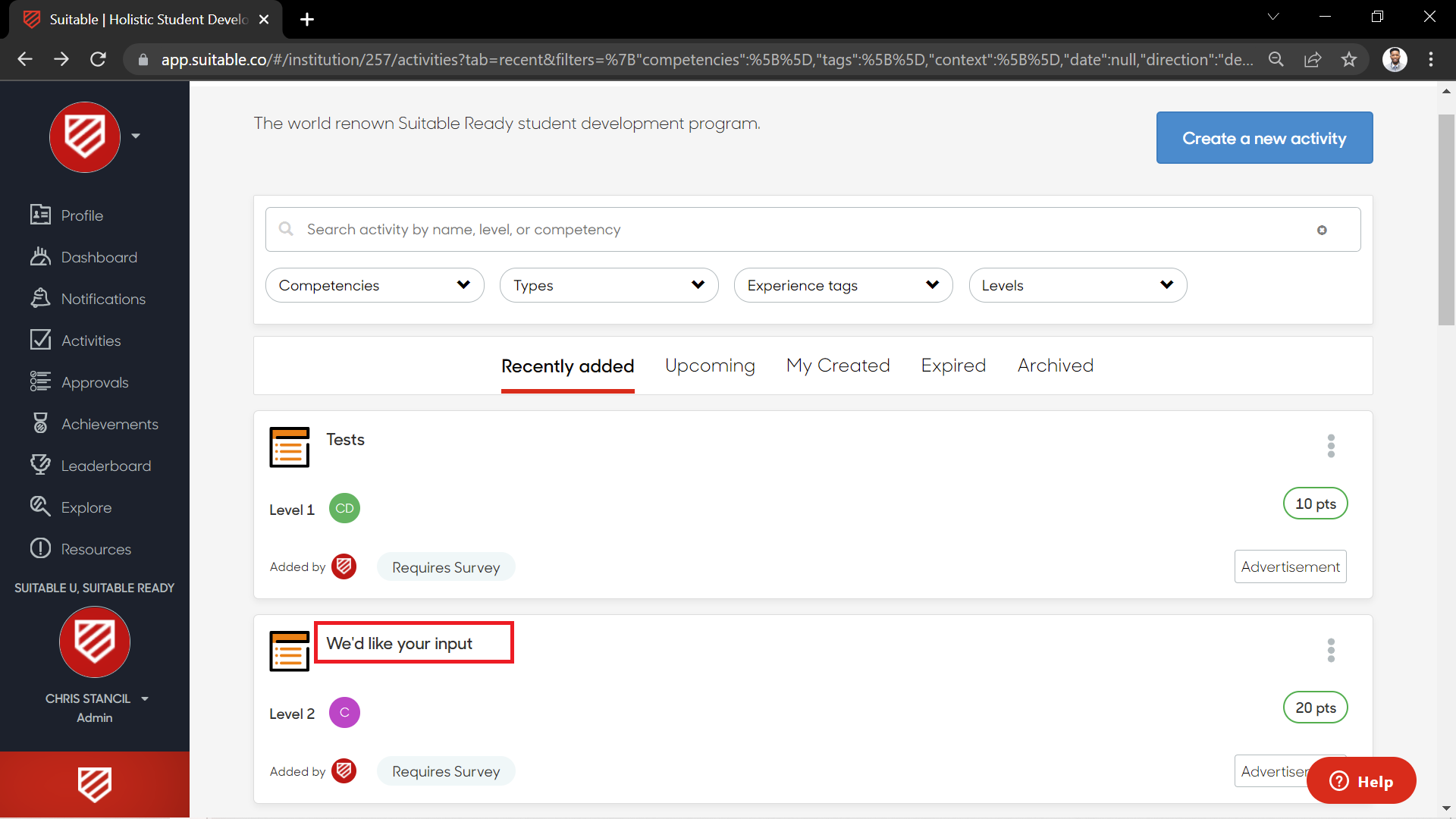 4. Navigate to the options button (three dots) at the top right of the page and select Archive Activity.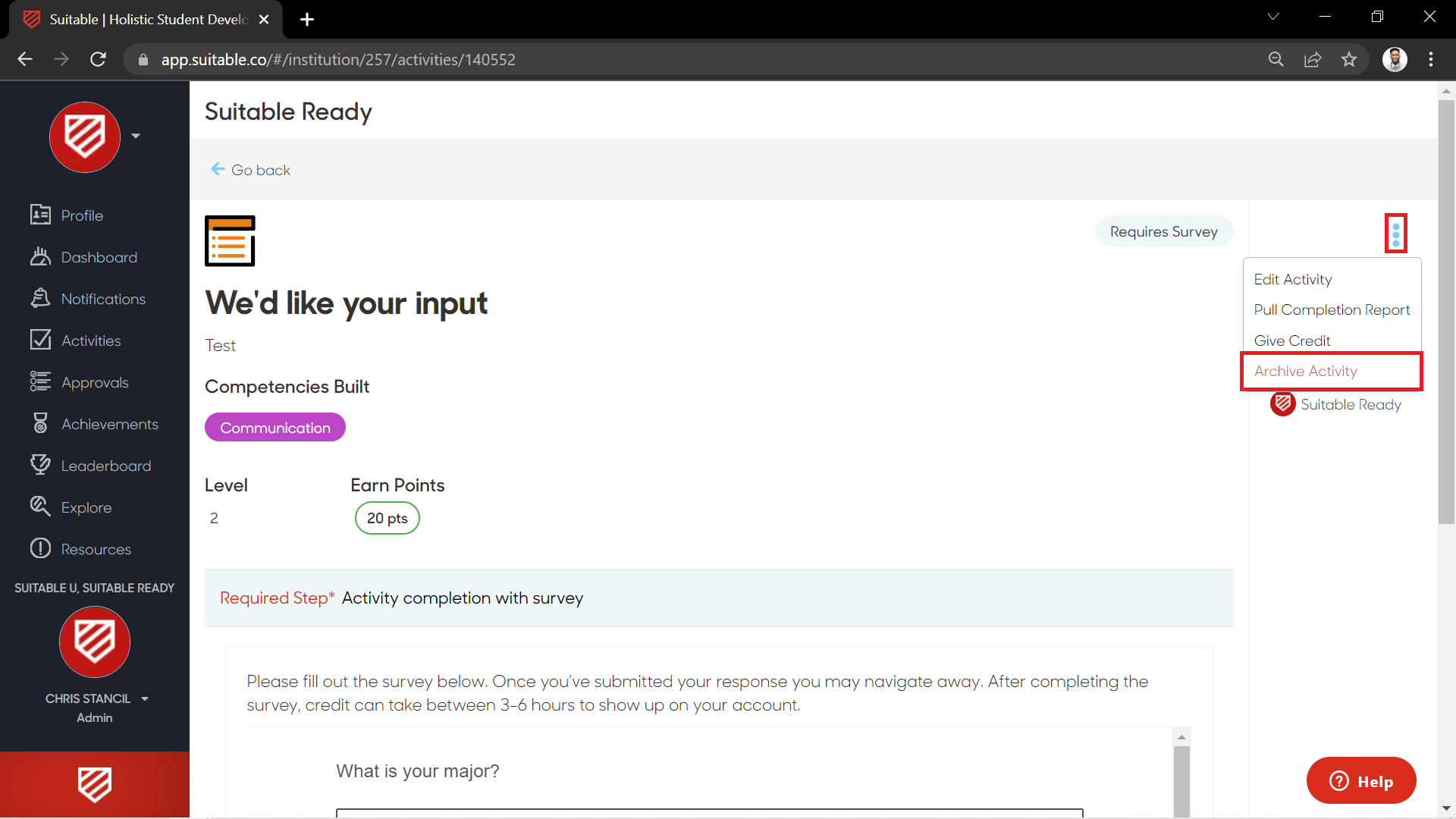 5. Click Yes, Archive this activity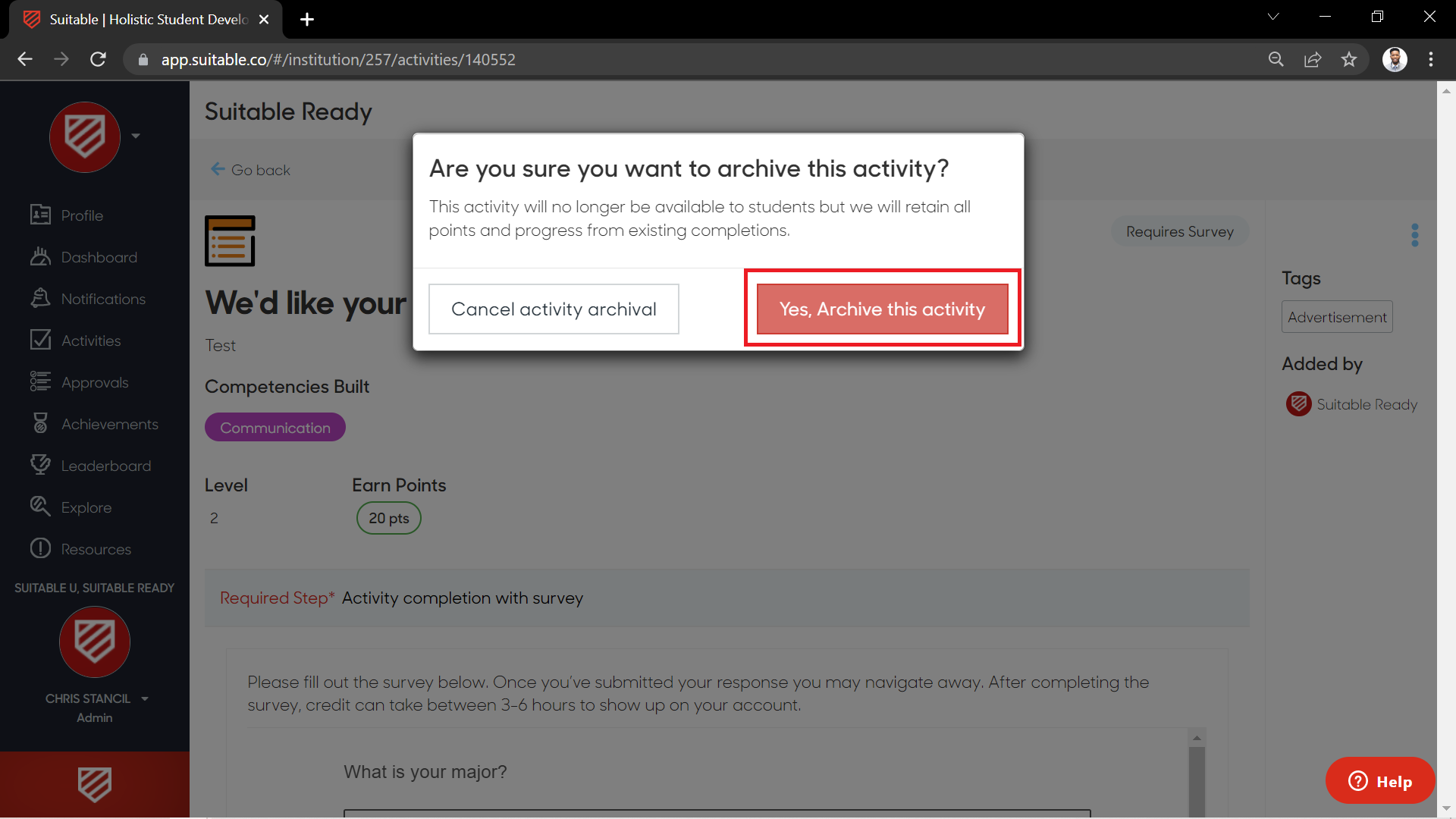 6. From here, the activity will be moved to the Archived tab in your Activities page.
If you have additional questions, chat with us below or send us an email at support@suitable.co.