To begin the process, please contact your representative from Suitable's University Success Team if you would like to add Student Organizations to your subscription.
Keep in mind…
Ensure that you have the proper administrator access before starting this process.
To add a new section to a student organization:
1. Click on on the 'Organizations' tab in the left-hand side bar.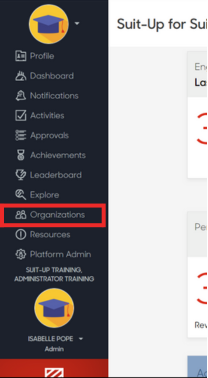 2. Search for the student organization you would like to edit and click on the organization card.
3. In the organization, choose 'Edit Organization.'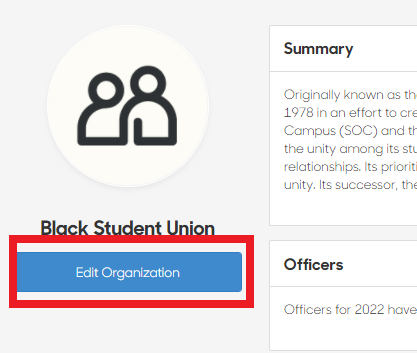 4. From here, you will be taken to the organization wizard, where you can add a new section to a student organization by choosing 'Add New Content Section.'

5. In this section, you can add resource links or use markdown functions to completely customize the information you provide to students. You can also make the section private or delete a section by clicking on the three dots option in the bottom left. Choose either 'Make Section Private View' or 'Remove Section.'
Only students who have been authenticated with a Suitable sign-in can see sections that have been made private.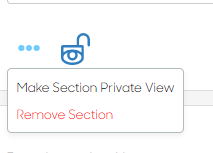 6. Once your new section is created, choose 'Save Organization' at the bottom of the organization wizard and return to your dashboard to view the Organizations tab and review the student organization.
If you have additional questions, chat with us below or send us an email at support@suitable.co.