Are you missing points after completing a task? Follow these troubleshooting steps below to work through what could have happened:
1. Did you see a message that indicates an administrator will review the submission? For some activities, your program administrator may require that an administrator review your submission before points are awarded to you. This process typically takes a couple of days, but can take up to 14 days. You can check if your submission was sent for approval by navigating to the Activities tab and checking the 'Pending Approvals' tab. If you received this message or see your completed activity listed here, then you should receive an email with the decision on your submission soon.
Here's an example of the Pending Approval message you might receive: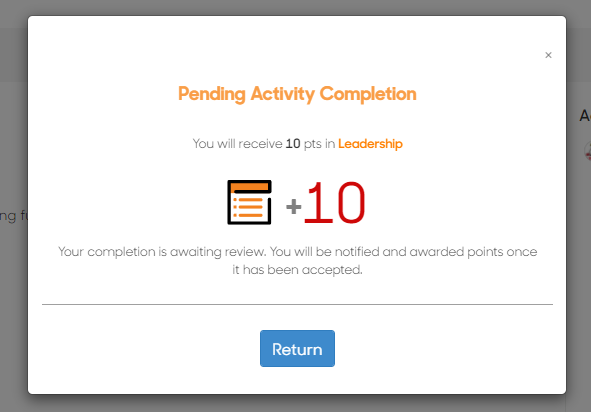 2. Are you in multiple pathways? Some schools have multiple pathways, such as an Honors College pathway and a Business School pathway. Some credit may not be shared between the pathways, so be sure to check that you're in the correct pathway by clicking on your program's logo in the top-left corner, then choosing the pathway you should be in.
Here's a visual of how to navigate multiple pathways:

If you're still having trouble with getting credit after following these troubleshooting tips, send us an email at support@suitable.co, and we'll get you moving in the right direction!