Keep in mind...
Adding formatting to an achievement description can break up large portions of text and add additional information for students to complete a badge. Add formatting to your badge descriptions today!
How to add formatting to an achievement description:
1. From the dashboard, click the Achievements tab.
This will navigate you to the achievements webpage.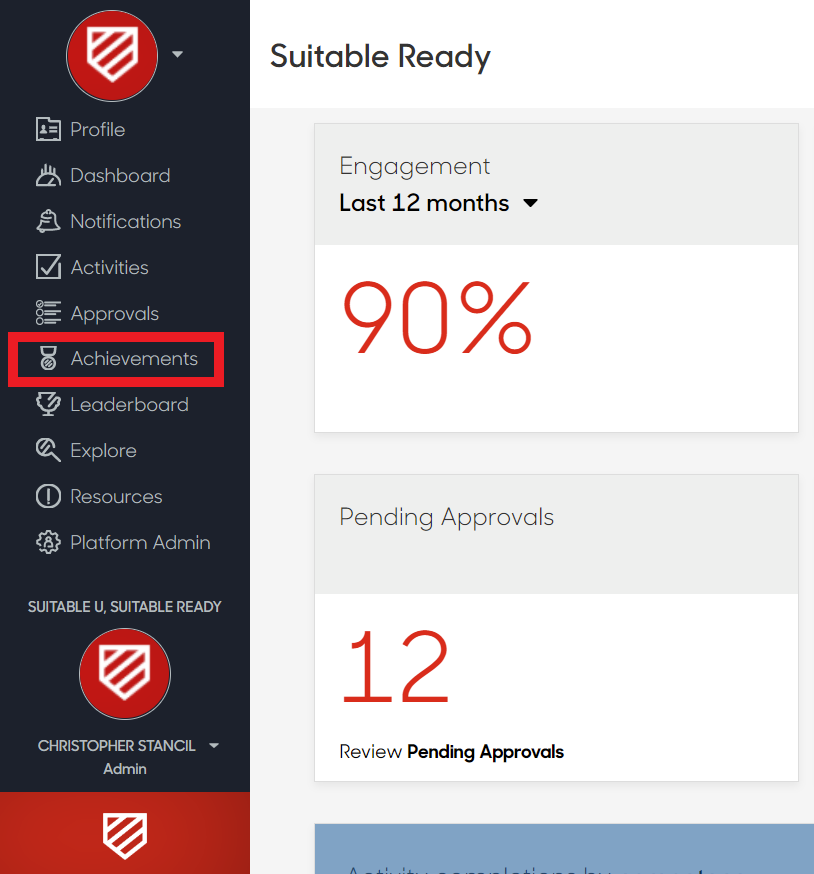 2. Select the "Add New Achievement" button.
You will begin to create your new achievement on this webpage.
To edit and format the description of an existing achievement, click the three dots next to the achievement instead and choose 'Edit achievement'. Then, follow the remaining steps.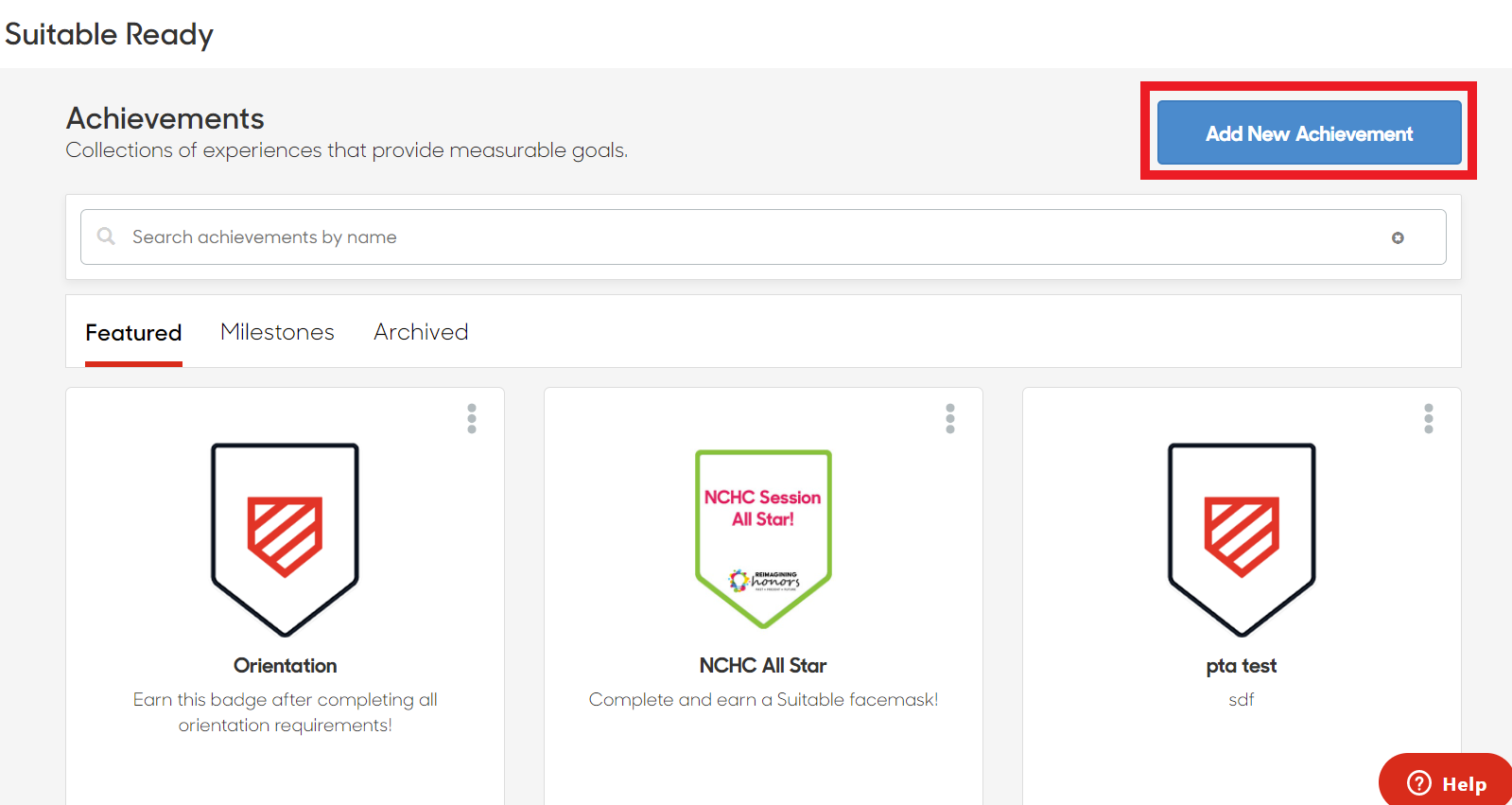 3. Enter the text for your achievement in the description box.
On this page you will be directed to enter your achievements' title and description in their respective boxes.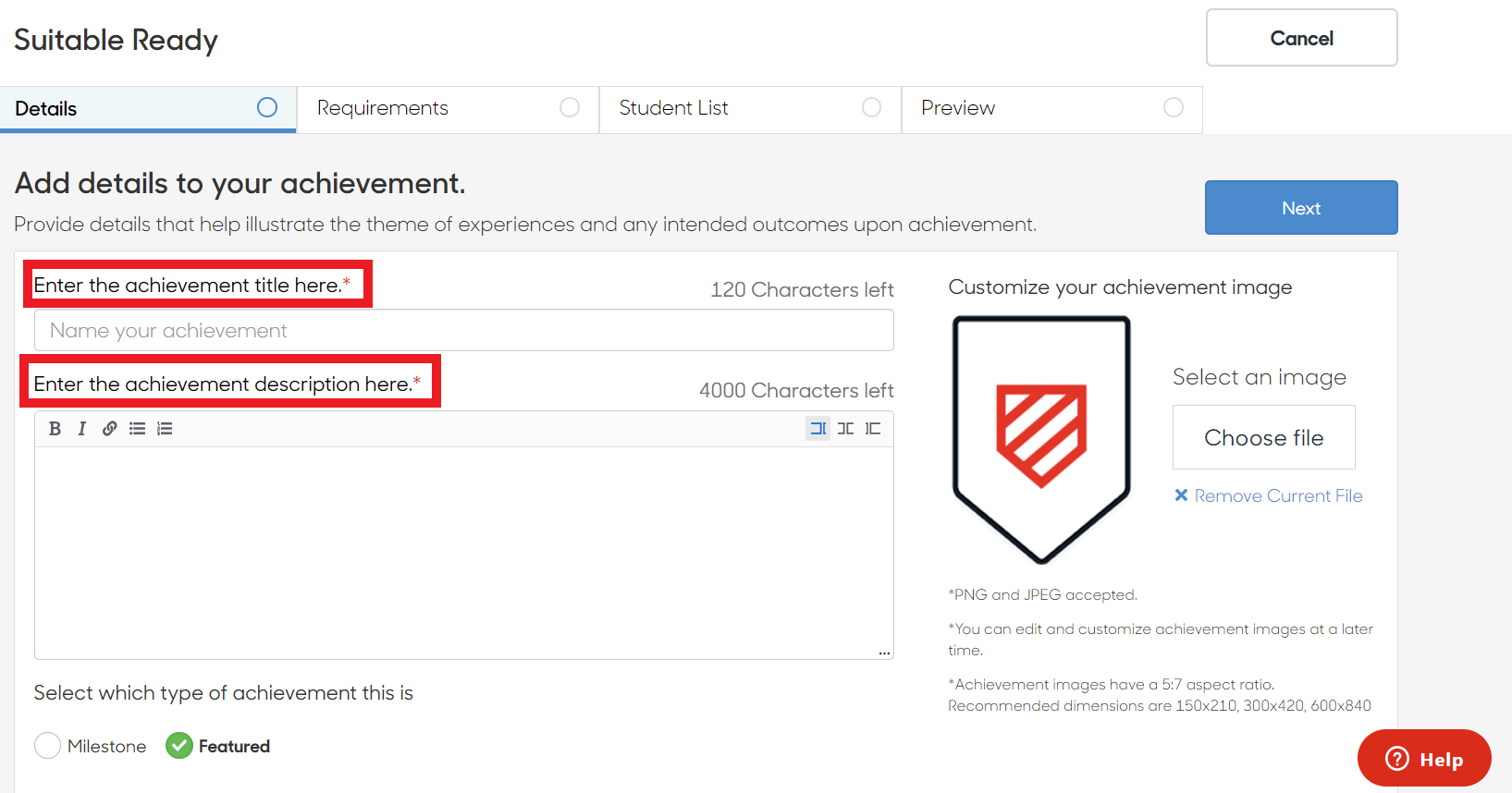 4. Highlight your text and click the format you desire.
Once highlighted you can bolden, italicize, and add a hyperlink to your description text.
An asterisk surrounding the text will indicate that you have formatted it successfully.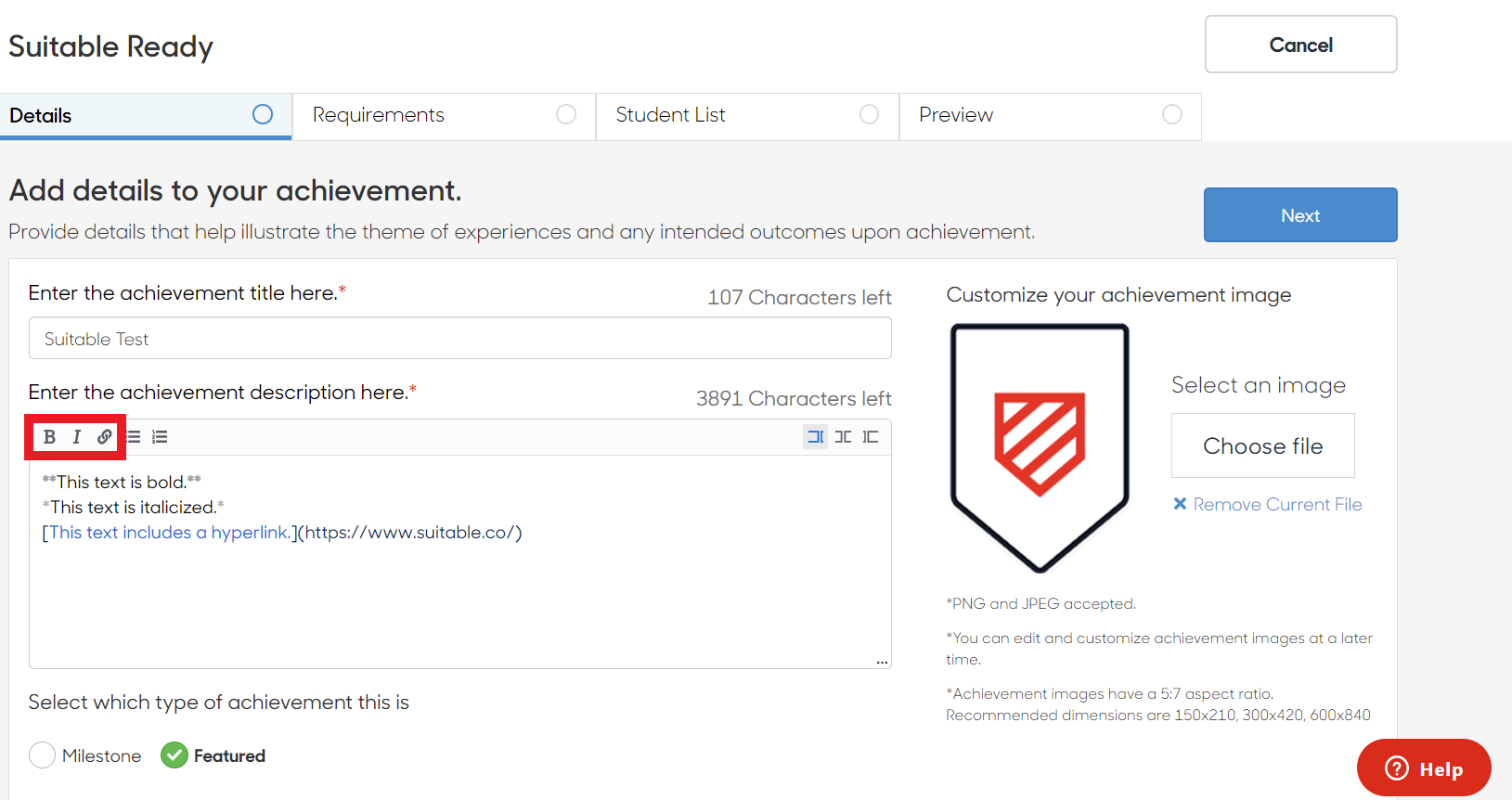 5. Click "Next" to save your text.
Once done you will continue through the rest of the steps to create your achievement.
If you have additional questions, chat with us below or send us an email at support@suitable.co.