Keep in mind...
Each time you edit the list within a badge you have to refresh the student list to remove students who no longer fit the criteria. Follow the steps below to learn how to refresh your student list!
How to refresh a Student List in an Achievement:
1. Navigate to the Achievements page and find the achievement that needs refreshing.
2. Click on the three dots and click 'Refresh student list".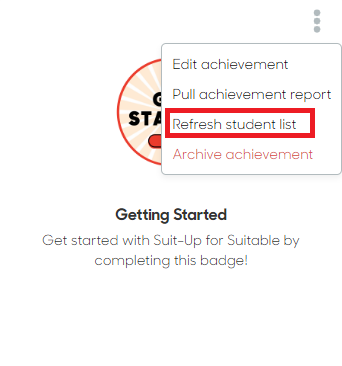 3. You will see a pop-up appear saying 'Are you sure you want to refresh this achievement list?'
Please be aware that if you refresh the list and a student no longer meets your criteria, they will lose progress and view of the badge. If a student who no longer meets your criteria previously earned the badge before the refresh, they will retain their badge completion.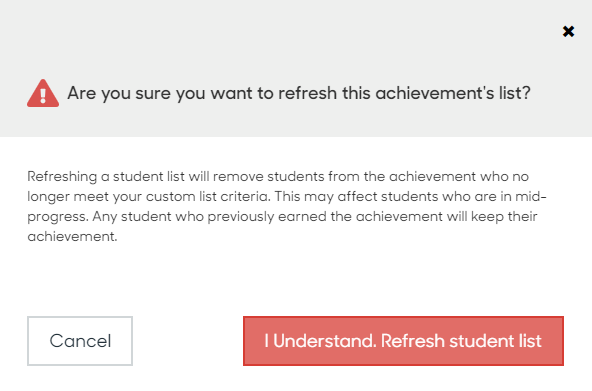 4. Once the list has been successfully refreshed you will see a confirmation at the top of the page. You will also receive a confirmation email to your inbox with the students added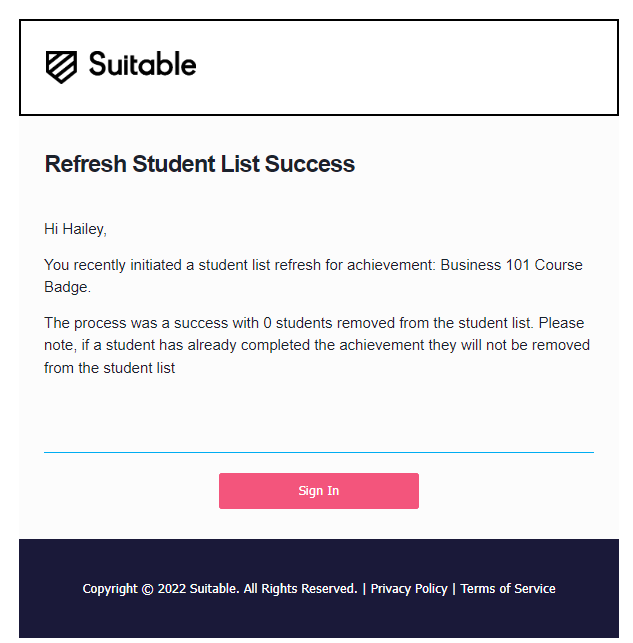 If you have additional questions, chat with us below or send us an email at support@suitable.co.