Keep in mind...
Most universities will ask students to sign in through their Single Sign-On authentication. As you sign in, use the same email and password as you would when signing into your school's student portal.
If your program uses Single Sign-On (meaning you login to Suitable through your university's portal), you will not be able to update your university portal password via this page. You will have to update your password through your university's portal.
If you still have trouble with signing in after reviewing this article, take a look at our troubleshooting tips here.
How to access the mobile app:
1. If you have the app, make sure you have the most updated version. If not, search Suitable in the app store and download it for free. Scan the QR code below to download the app from your respective app store.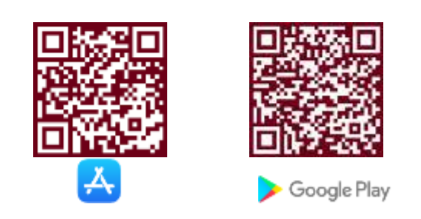 2. Open the app and enter your university email. Make sure you check for spelling and tap Continue. Your school's single sign-on portal should be listed. Tap Sign In.
3. If we are unable to confirm your email address with the university, please reach out to us at support@suitable.co and we will resolve this for you.